Raising a wee dram in celebration of Laphroaig's 200-year anniversary, we recently took a hike up to their distillery on Islay, Argyll, on the west coast of Scotland. Like visiting an eccentric; adventurous; jocular old uncle … where the single malt runs freely, and stories are recounted.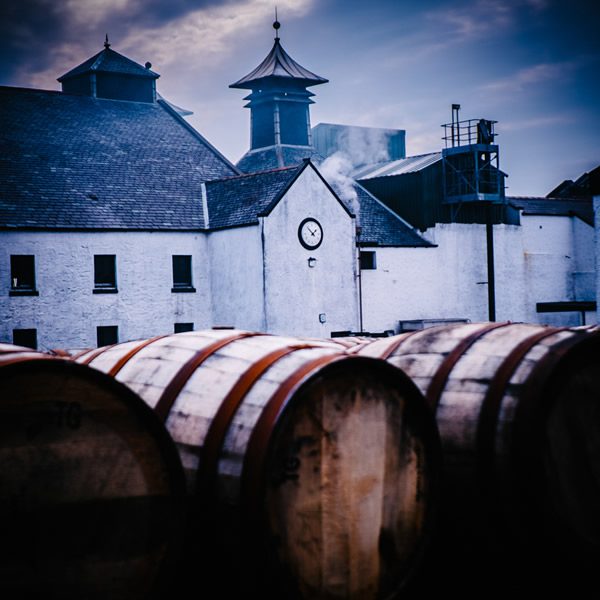 Beginning just twenty minutes from Glasgow — Loch Lomond — our first port of call is majestic country hotel, Cameron House. Perfectly regal; set loch-side of The Trossachs National Park. Islay our next destination, and after a good night's sleep and full Scottish breakfast we're handed life jackets. O-kay. A seaplane across the western isles our mode of transport … you can imagine the excitement.
Armed with cameras and mouths wide open, we fly steadily westbound. Nobody need be told how scenic Scotland is, but the western Hebrides are a particular picture of wanderlust. Eternal skies meet the Atlantic, it's oft hard to see where one begins, the other ends. Flying just below ominous clouds, our little yellow seaplane skims the Sound of Jura, a strait in Argyll and Bute, then past Gigha Island — you can even see Northern Ireland in the distance. We arrive on Port Ellen, Islay, just thirty minutes later, but could have spent an entire day on the edge of those clouds.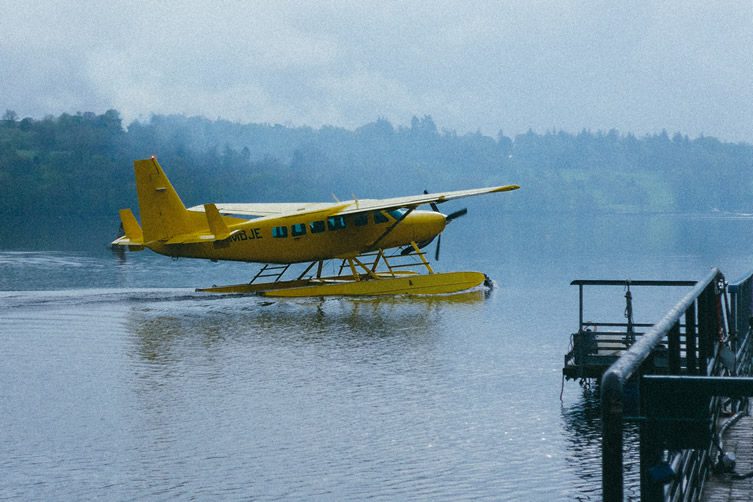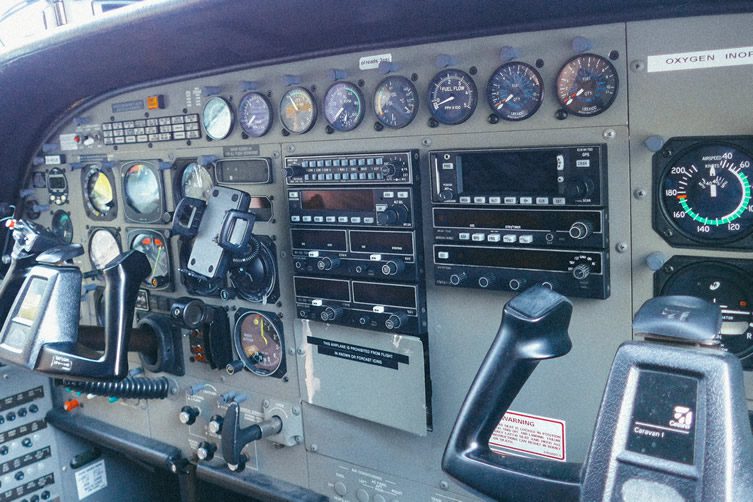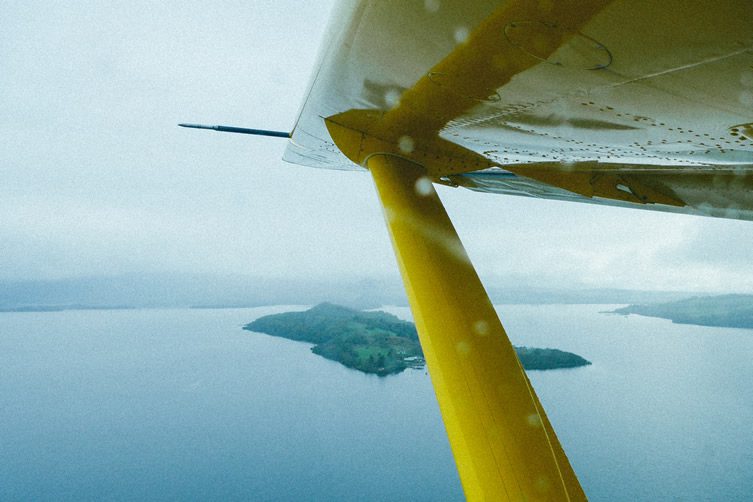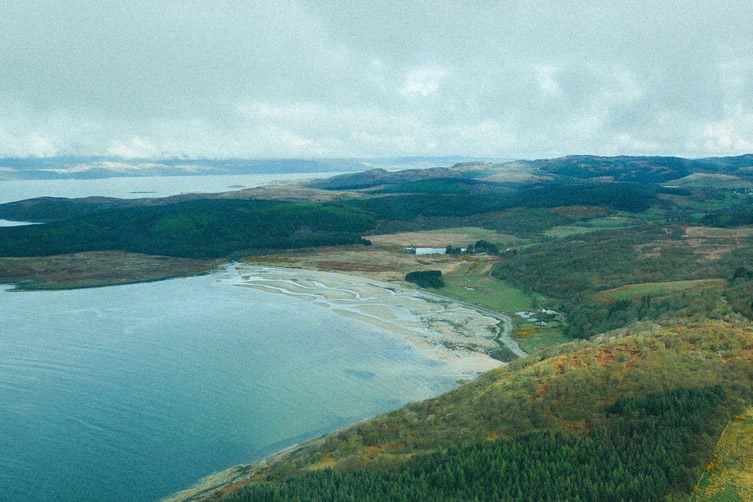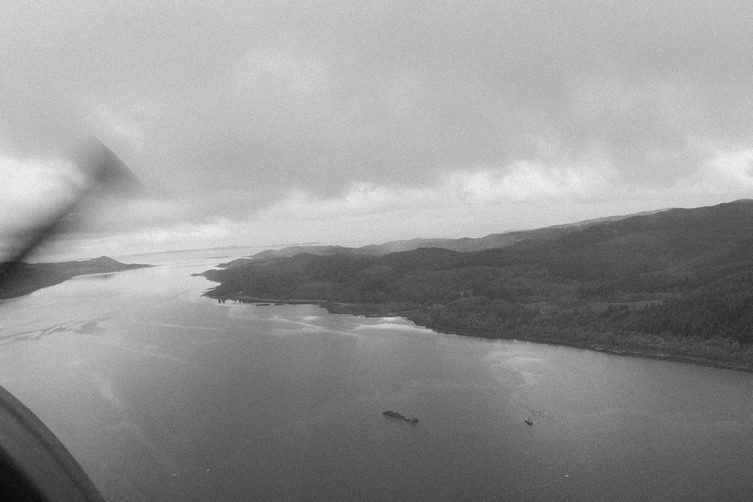 Islay is home to eight distilleries, Laphroaig named as the best-selling single malt on the island. The fifth-largest of Scotland's islands, Islay is well run, well preserved, with ancient mills; craft workshops and gardens to get lost in.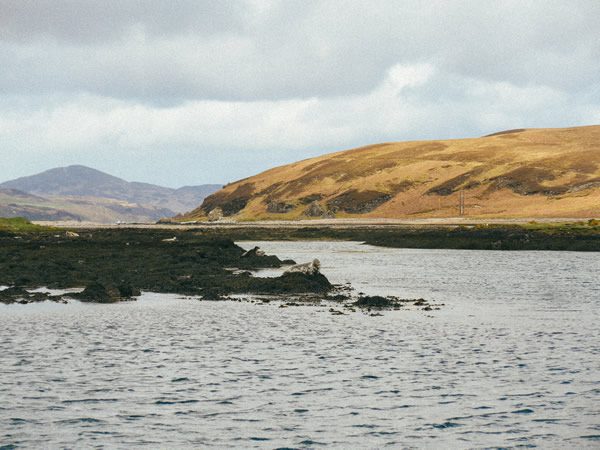 Jura is just across the water, easily accessible by boat (if weather permits). Charging through the waves, spotting seals snoozing on rocks, is an enriching way to spend a morning — before tucking into hand-dived scallops, lobster and langoustines at Jura Hotel.
Back on Islay, and driving through its countryside feels like journeying through miles of cloud-filled skies. Little lambs play in the fields, the green tones of Scotland enlightened with yellow gorse and occasional beams of light, breaking through dominant clouds. Its rugged landscape is harsh, overwhelmingly picturesque. High rainfall is standard, an essential part of the Laphroaig story: origins somewhat debatable, the distillery is almost certainly more than two hundred years old, but legally it has been producing the distinctive peaty, smoky whisky since 1815.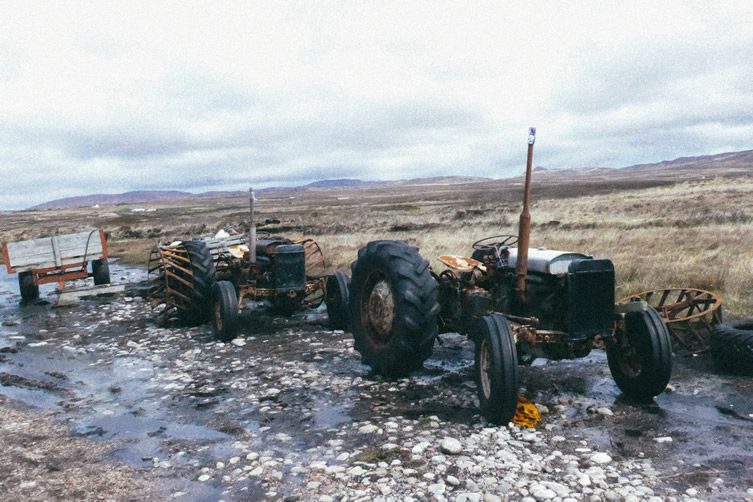 Three ingredients lie at the heart of the liquid: rainwater, barley and ancient peat (still cut by hand today). Laphroaig's Water to Whisky tour is the best way to see how the distillery operates, beginning at a hillside water source, ending at the distillery via the island's famed peat fields.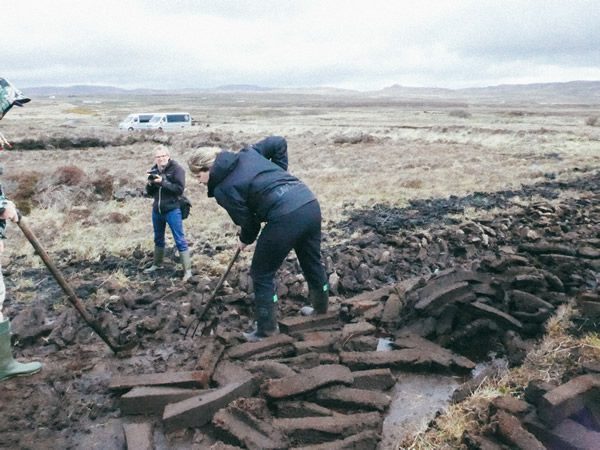 The terrain is rugged, so windy, but so much fun when Vicky — the visitors centre manager — whips out a Laphroaig 10 for us to taste throughout. Cutting peat covered in mud, hair so wind-turned that you'll never comb it again, is there a better way to taste whisky? The taste definitely reminds you of the magnificent elements that Islay has in abundance: wind, sea, earth.
To celebrate its 200-year anniversary, various limited edition expressions have been released globally. The 15 has been re-released, the new 32 and 21 Year-Old single malts revealed. It was the Laphroaig Cairdeas however, that peaked my interest. Meaning friendship in Gaelic, the special 2015 bottling consists of mixed-age floor malting malt, matured in ex-Bourbon casks and matured in the ancient Warehouse No.1 — right on the skirts of the Atlantic Ocean. The idea was the brainchild of distillery manager John Campbell. In his affable way, he wanted to try and recreate the conditions, and environments of two centuries ago. The result? A sweet, salty nose enriched with creamy seaweed and an earthy, peaty taste full of dry liquorice.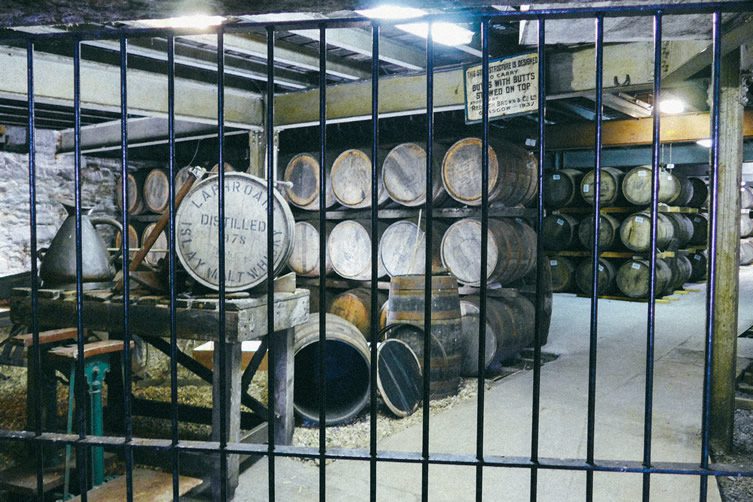 In true Islay style, relaxed and witty, the thirty-three people that make up the distillery team consciously try not to take themselves all that seriously. Making the whisky true is one thing, but the divided opinions on how Laphroaig tastes are essential in maintaining the brand. Reflecting this lighthearted, honest approach they launched award-winning campaign Opinions Welcome.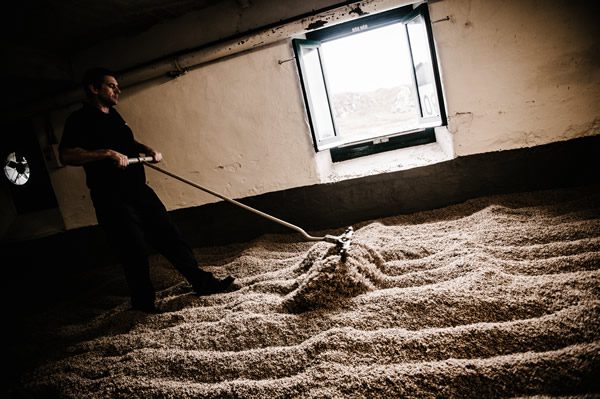 Everyone has an opinion of the peaty, smoky single malt. Like it; love it; hate it — very rarely are you indifferent to it. Whether salty, hay-ish, sweet or medicinal, the unique flavour of Laphroaig has ardent fans globally. In light of the recent boom in whisky tourism in the Scottish Hebrides, it's refreshing to see a brand with such heritage embrace both good and bad.
"Smells like a damp dog" … "Tastes like soil" … "Like kissing a walrus chomping on a seaweed cigar" … They might not sound like the world's most positive comments, but Friends of Laphroaig are actively encouraged to be honest. As they say on Islay, "we don't make friends easily. But the ones we do, we make for life." Consider yourselves to have won a few more lifers, here at We Heart HQ. Laphroaig is certainly more than just a whisky. It is an attitude, a lifestyle, and a lesson in not taking life too seriously. Sláinte!