In these times of uncertainty, it's good to have strong beliefs to hold on to. Some choose one of the great world religions, but in the Saint-Germain neighbourhood of Paris, it's dough, cheese and tomato sauce that's being worshipped at the recently-opened Margherita. The slogans "In Pizza We Trust" and "God Bless Pizza" adorn the restaurant like some new cult's headquarters, and I for one would be willing to drink the Kool-Aid here.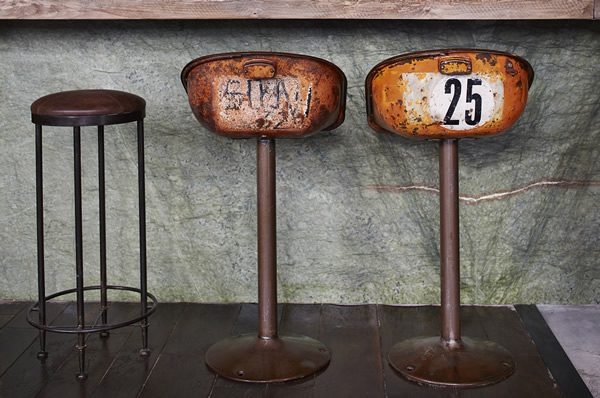 Margherita is a pub conversion on rue de l'Ancienne Comedie from owner Thierry Bourdoncle and designer Laura Gonzalez, coming in at 900 sqm over three floors and including several themed areas that has most needs covered. The bar area is the first to greet customers as they enter; chunky salvaged planks and weathered metal bar stools are some of the eye-catching features here.
Margherita's KIDS' Kingdom is a godsend for those who want to maintain a social life in spite of the demands on their time, and includes a games room connected to two lounges for the grown-ups. Other areas include the main dining hall, a second cocktail bar and a pizza counter. The interior mixes styles throughout — moving from room to room guests will encounter vintage furniture and new bespoke items, wood cladding and original brick, concrete and marble.