Hugo Crosthwaite is no respecter of boundaries. He was born in Tijuana, a town that exists specifically to be a crossing-point; he is an internationally renowned artist, dividing his time between a Mexican base of Rosarito and (in Mexico's obscure neighbour-to-the-north) Los Angeles and Brooklyn; in his art, a border is something to be interrogated, scrutinised and even gently laughed at.
He wants to make us reconsider what boundaries are and what they might mean. Let's not forget, though, the specific sense of place — and of joy — that also sets him apart. He wants to rescue his hometown and its denizens from obscurity but also from the usual vision of Tijuana as a place only of misery, of dispossession, of abuse and despond. He insists that we know it's also a vivid place of lived life, with all the sadness, hope and humour that implies.
[Cont.]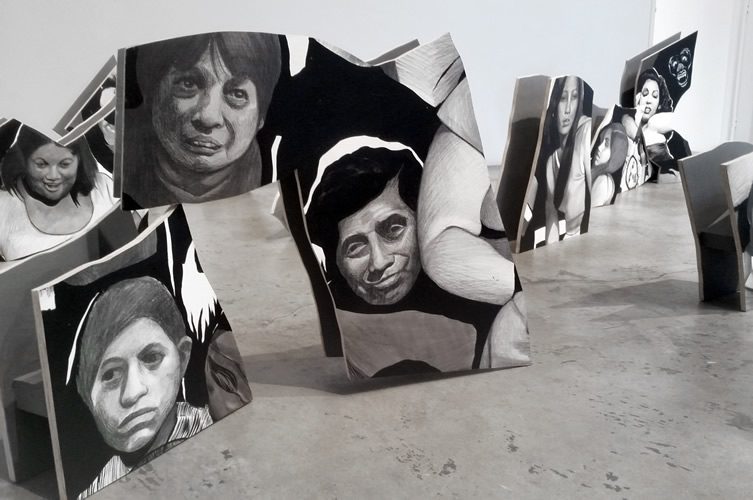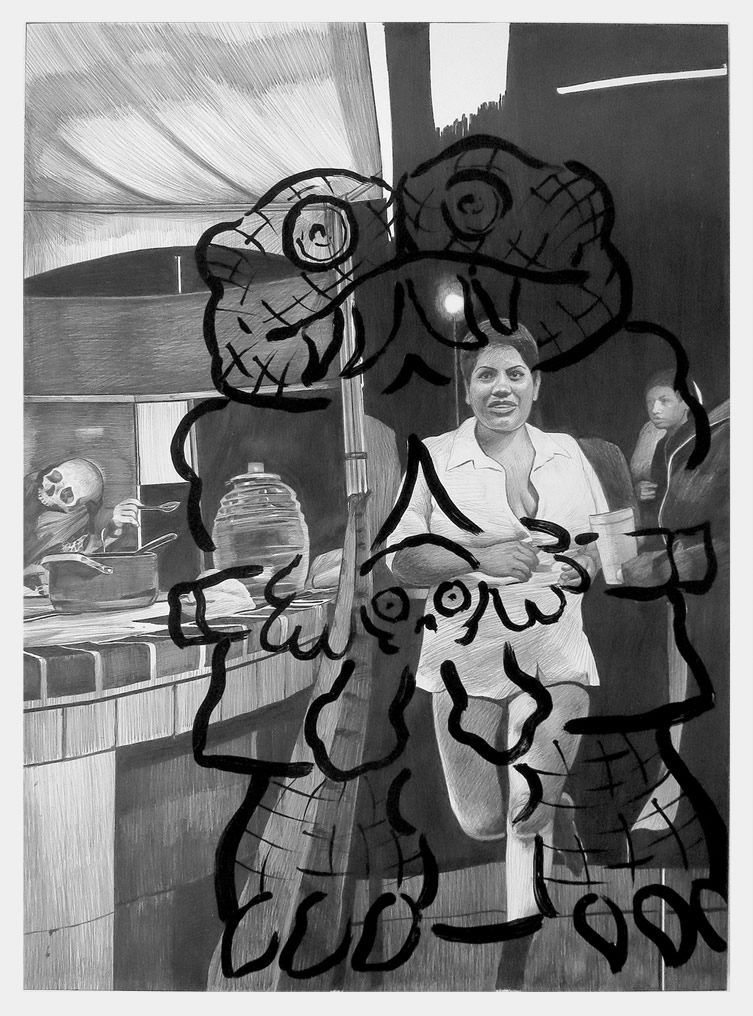 A figurative artist known for his graphite and charcoal drawings, Crosthwaite finds huge variety and meaning in the piecing together of things — and in pullings apart. His current show at Luis De Jesus Los Angeles, comprising two installations entitled Tijuana Radiant Shine and Shattered Mural, is no exception. Here we find his images of real people vying with superimposed children's drawings, cartoons and mythological figures, on complex surfaces that themselves demand attention and questioning.
Crosthwaite's images of men, women and children find themselves in the curious and threatening liminal space that is Tijuana, and within a range of cultural contexts including traditional textiles, myth, cultural colonialism, advertising and even symbolic mathematical sequences. The surfaces upon which they find themselves are jagged and unpredictable, wall-style hollow panels whose reverse sides are often covered in traditional patterns; the images and hollows lead the viewer to think about what the nature of a surface is, what is beneath that surface, and indeed to think about what cultural patterns might be found to inform them.
[Cont.]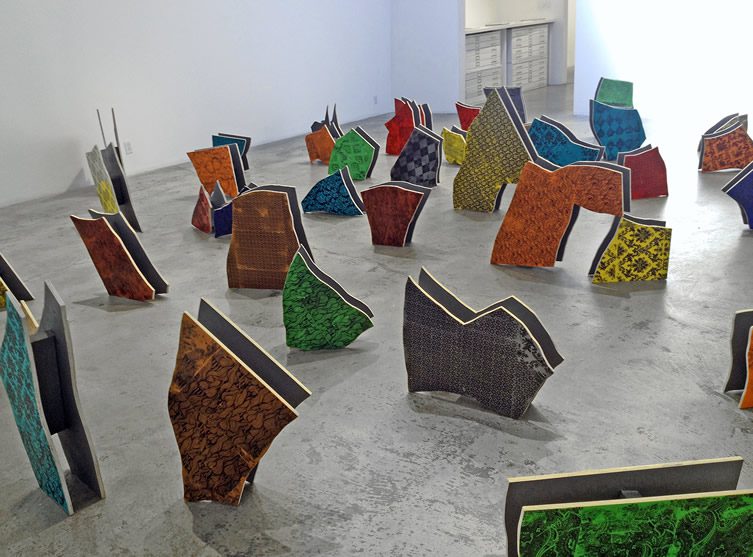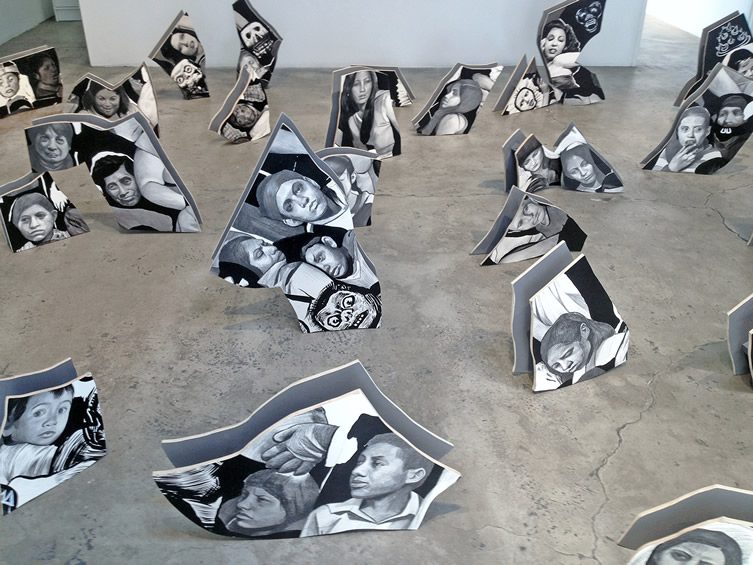 Everything in the exhibition shares that interest in the fragmentary and the broken contrasted with the optimistic and the organic. Figures of myth, legend and pop-culture loom beside, across or behind the main figures; it can be difficult to tell whether folklore and mass-culture is a threat or a comfort, but what's clear is their powerful presence.
But that makes sense, of course. There's something in Crosthwaite's work of the melancholic royal fool of yore, licensed to speak truth to power and able to see and articulate things in ways that others can't. This show is yet more evidence that here we have an artist who is uniquely able to bring unexpected joy to locales usually perceived as squalid, and unexpected poignance to images that might at first seem commonplace. Crosthwaite's borders shut down 20 June.