Bar Sauvage, located in the historic Barcelona neighbourhood of El Born, dishes out craft cocktails paired with punchy and authentic Mexican and Peruvian fare served up food truck-style in an unpretentious surround.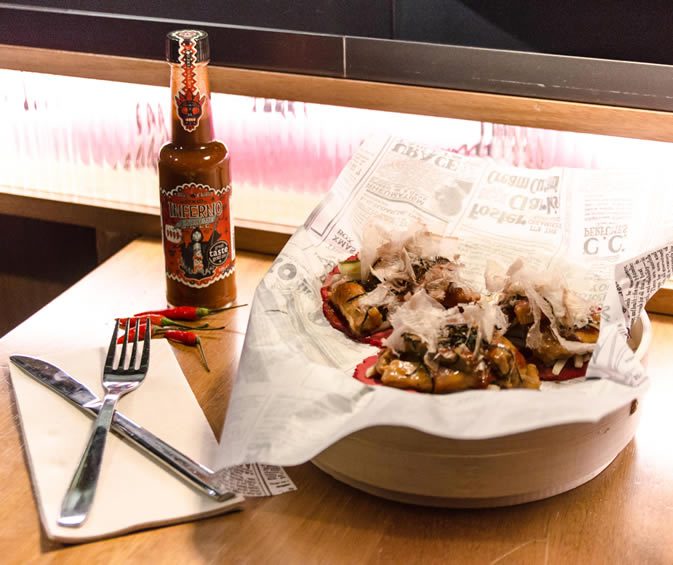 Occupying two floors and sitting behind a façade lit by neon, the late night bar (from the guys behind the popular Creps al Born crêperie-cum-cocktail-den across the road) features an inventive cocktail menu with combinations that range from rich and intense to refreshing and zesty, and on to spicy and deep. Alongside some racy names like Ménage à Froid, Sip and Strip and Linda Lovelace are a range of top notch spirits and the celery-stuffed Gym & Tonic (a healthier version of the classic).
Hungry revellers will find Pink Taco, Sauvage's street food-inflected canteen which serves up a variety of ceviches and tacos, at the back of the main space — a riotous cocktail bar kicking away downstairs; DJs getting the party started as the bar moves into catering to the neighbourhood's late night crowd. Warning: hangovers may be savage.