Beginning through necessity with skills passed down through generations and generations, the guys and gals at Jameson Irish Whiskey have had an unwavering affinity with craftsmanship since 1740. Today, and looking forward, craft perseveres – Ireland is famed for its traditional skills: wool-spinning, coopering, leather works. A contemporary resurgence in the handmade can be attributed to our disillusionment with mass-production, and off-the-shelf paint-by-numbers design. Bastions of the artisan, Jameson and the Design & Craft Council of Ireland are front-runners in aiding the continuance of modern making in the country.
The Jameson Select Reserve project champions, promotes and supports the skills of those with creativity at their fingers. The folk who are making by hand, safeguarding traditional methods, and keeping the skills of their forefathers alive. We visited Ireland to meet leather and wood studio de Bruir, Waterford's The Irish Handmade Glass Company, and the Midleton Distillery – where Ger Buckely, Jameson's master cooper, teaches the traditional Irish method of barrel-making.
First port of call? The small town of Kildare, just an hour south west of Dublin. Here we meet designer/maker Garvan de Bruir, and his right hand man Savino Musciagna – a studio renowned for their leather accessories: wallets, satchels, bow ties. We're greeted by an English sheepdog – Teddy – and a vista of wooden pavilions against a bluey grey November sky. Studying fine furniture design in High Wycombe, de Bruir completed his MA before heading back to Ireland to set up his multi-disciplinary craft studio. With a portfolio of high-end accessories adored by everyone from Vogue to The Times, the studio itself is of note – public sculptural pieces and fascinating architecture, echoes of tree-houses in its enticing workshops, at capacity with tools and salvaged machinery from bygone days of industry.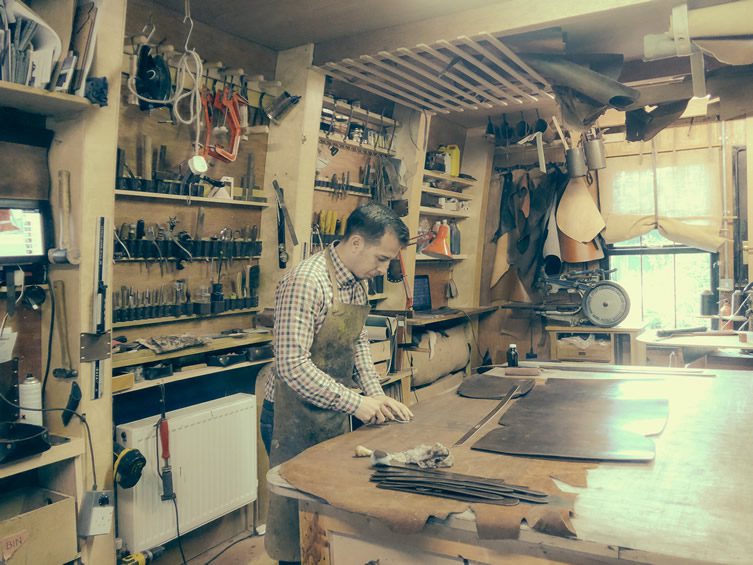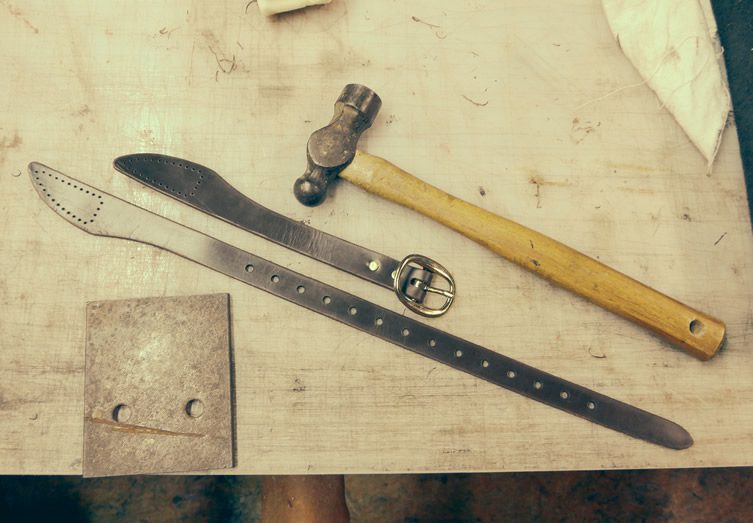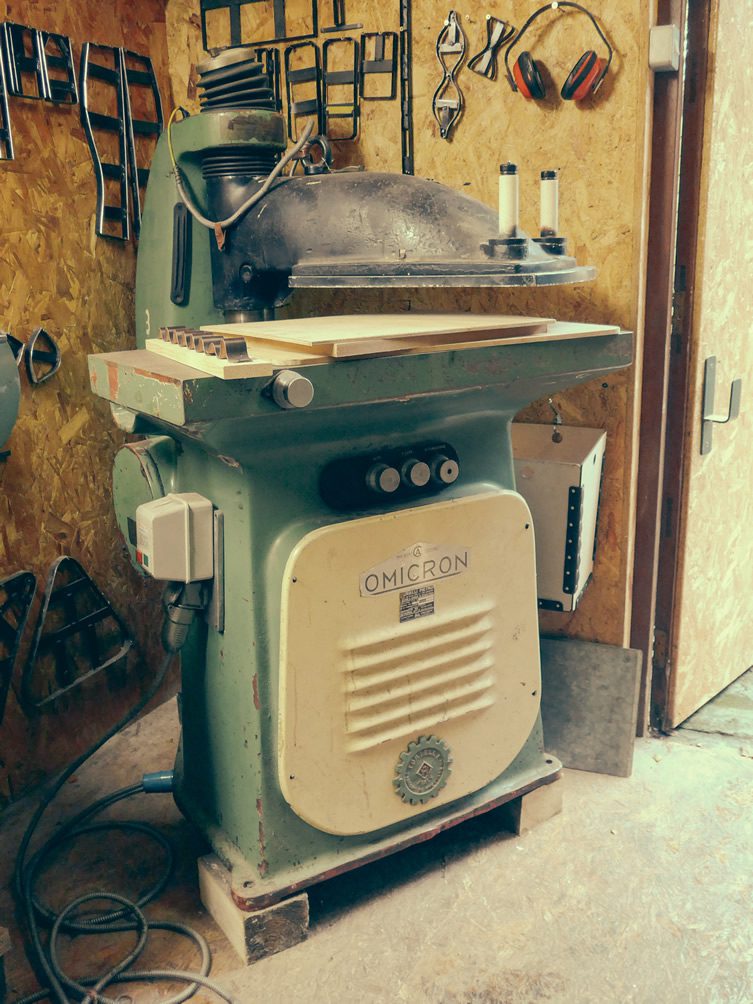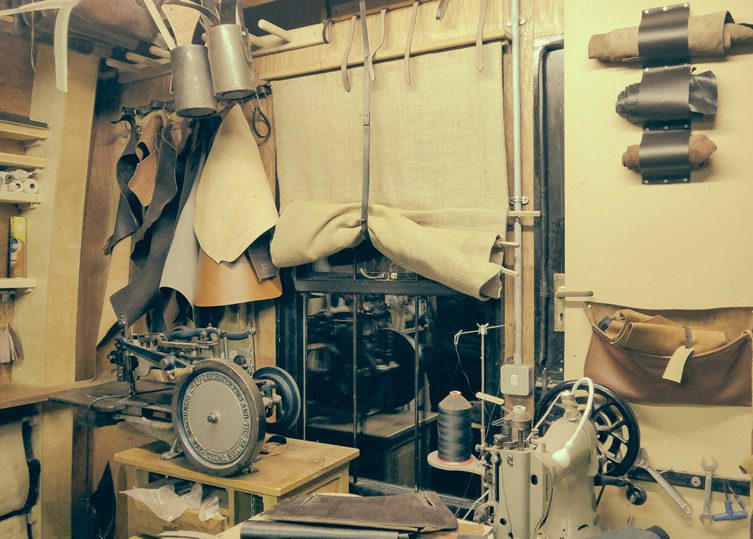 We roll up our sleeves and get ready to make. Garvan's watchful eye and Teddy's adorable demeanour see us through to late evening as we make our own leather aprons, similar to those the artisan himself has crafted for the folk at Jameson.
Day two sees us drive south – via vibrant Kilkenny (where we gaze at signature storefronts, peculiar colours and traditional sign-writing) – towards Waterford, the home of Irish crystal and The Irish Handmade Glass Company, ready to try our hand at the daunting art of glassblowing. The heat of the furnace takes us aback, the fear of dropping molten glass grips. Recently commissioned by Jameson to develop the 'ultimate' whiskey glass, along with master-blender Billy Leighton, it's near witchcraft how these fellas turn out their gems – little minds fried, we're thirsty and head to a traditional pub, naturally chasing a Guinness with Jameson.
We spend the night at Castlemartyr Resort in County Cork, close to our final destination – the Midleton Distillery – its location dates back to 1210, the original structure built by The Knights Templar. Surrounded by woodland, the village of Castlemartyr is the dictionary definition of idyllic. Naturally we wished we could have stayed longer.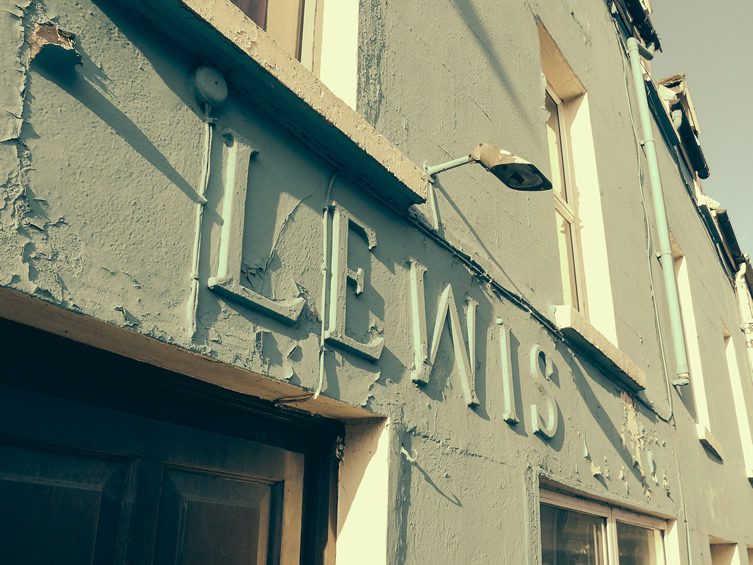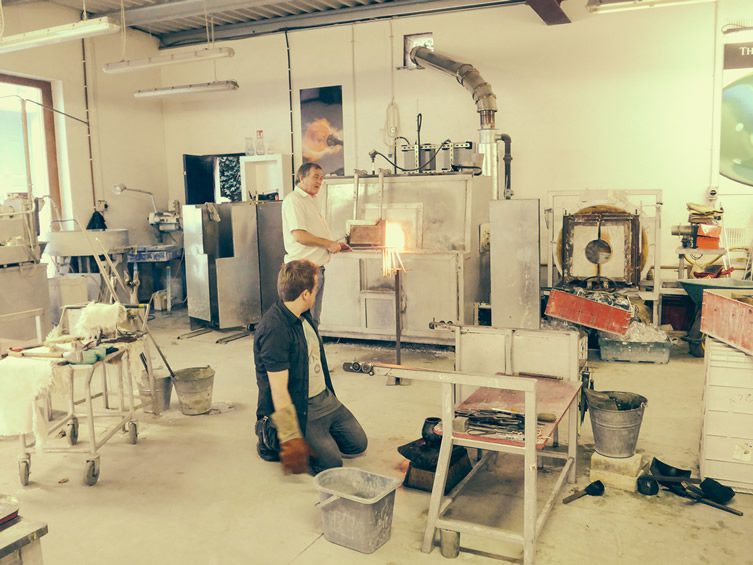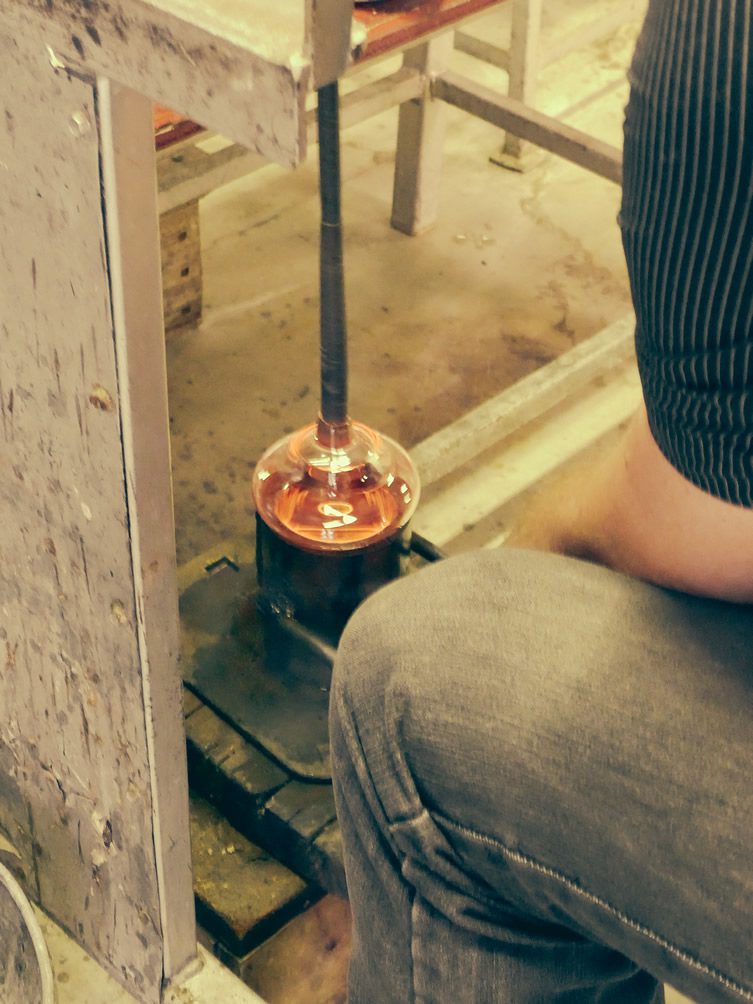 With an early start to our last day in Ireland, we arrive at the Jameson distillery in Midleton. Here, the whiskey has been made and blended since 1825. Large stone buildings with little red windows are acutely preserved – age-old traditions juxtaposed with an unforeseen high-tech edge. Jameson's master cooper, Ger Buckely, talks us through how the handmade American/Spanish barrels are re-crafted. With only four coopers left in Ireland, Buckley travels the globe in an attempt to keep the tradition alive. Some of his tools are over 150 years old, and we learn that he is fifth generation in his craft. Essential to the maturation of Jameson whiskey, and the source of its unique flavour, the white oak has to be of the highest quality – it's natural to see the alignment between Jameson themselves and the unique craftspeople they support.
From de Bruir to Buckely, and those we meet in between, it's individuals who are at the heart of craft – and they are the force behind both its revival and preservation. With high-street chains knocking out t-shirts for pennies, thank Evolution that the likes of Jameson are supporting the hands on pioneers who keep tradition and values alive.
@jamesonwhiskey
@deBruir
@CastlemartyrRes