Who exactly is Peaches, and what does she do? She is Toronto-born Merrill Nisker, and she does pretty much whatever the fuck she wants. Musician; singer; performance artist; producer; filmmaker; actor; writer; provocateur; icon — the Berlin-based whirlwind of unfiltered creativity is captured at her energetic best by tour photographer Holger Talinski in a new photographic book with access-all-areas privileges into the life of one extraordinary character.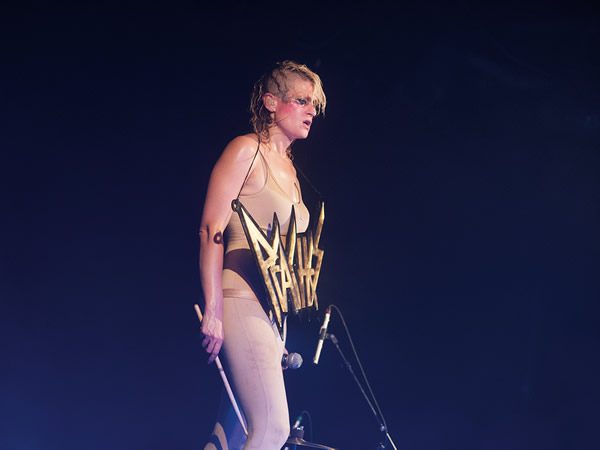 Brazen, transgressive, cult hero… these are just some of the descriptions used to try to distill the essence of Peaches, and this is not just the gushing words of book jacket blurb. Texts accompanying Talinski's images come from Yoko Ono, Michael Stipe and Ellen Page, as well as from the artist herself.
Whether she's caught in a frenzy, spitting blood onto a gig audience, slumped in near exhaustion in the show's aftermath, or hard at work preparing her next in-your-face project, Peaches is never less than completely honest — unflinchingly, at times uncomfortably so. Adored by established stars and aspiring artists alike, Peaches is one of the most important figures in alternative pop culture today. See why in Peaches and Talinski's What Else Is In the Teaches Of Peaches, published by Akashic Books.