When it comes to design, as far as we're concerned, the more the merrier, so we're very merry indeed now that May Design Series is on its way. Showcasing close to 400 of the best of British and international furniture and furnishing design exhibitors, across 5 design districts – DX, Lighting (including ARC), Décor, Kitchen + Bathroom and The Furniture Show – this year the event is also welcoming past winners of the New Design Britain awards as they make the move from Birmingham down to London to share the stage at the ExCeL arena. It's all happening from 18 to 20 May – that's a weekend to mark in your diaries (register to attend for free here), but it was too long to wait for us, so we snuck in early for a sneak preview of what is in store at the show. Here are our top picks…
Innermost
Pairing quirkiness with quality and wit with serious style, the patriotic furniture and lighting firm Innermost has been bringing the best of British into homes since 1999. Canvas is a great example of their offbeat thinking: it's a piece of functional art as well as a clever bit of furniture. Leaning against a wall it seems to be a 2D picture of a sofa, but look closer – the fabric seating is the real deal.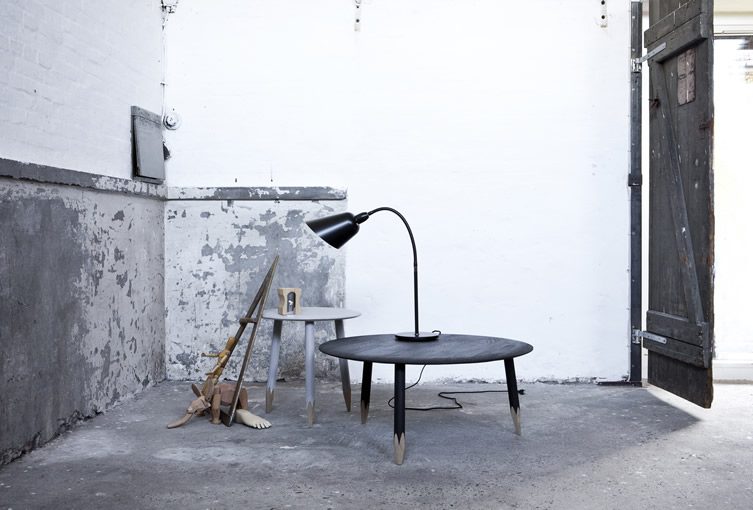 &Tradition
As &Tradition founder Martin Kornbek Hansen points out, even old masters of furniture design were avant garde in their time, and the relationship between classic and innovative design is at the heart of this Copenhagen design studio and manufacturer. A stable of creative talent underpins &Tradition, and star names such as Jaime Hayon also contribute to their collections. This school-inspired ensemble includes the Hoof table with "sharpened" legs by Samuel Wilkinson.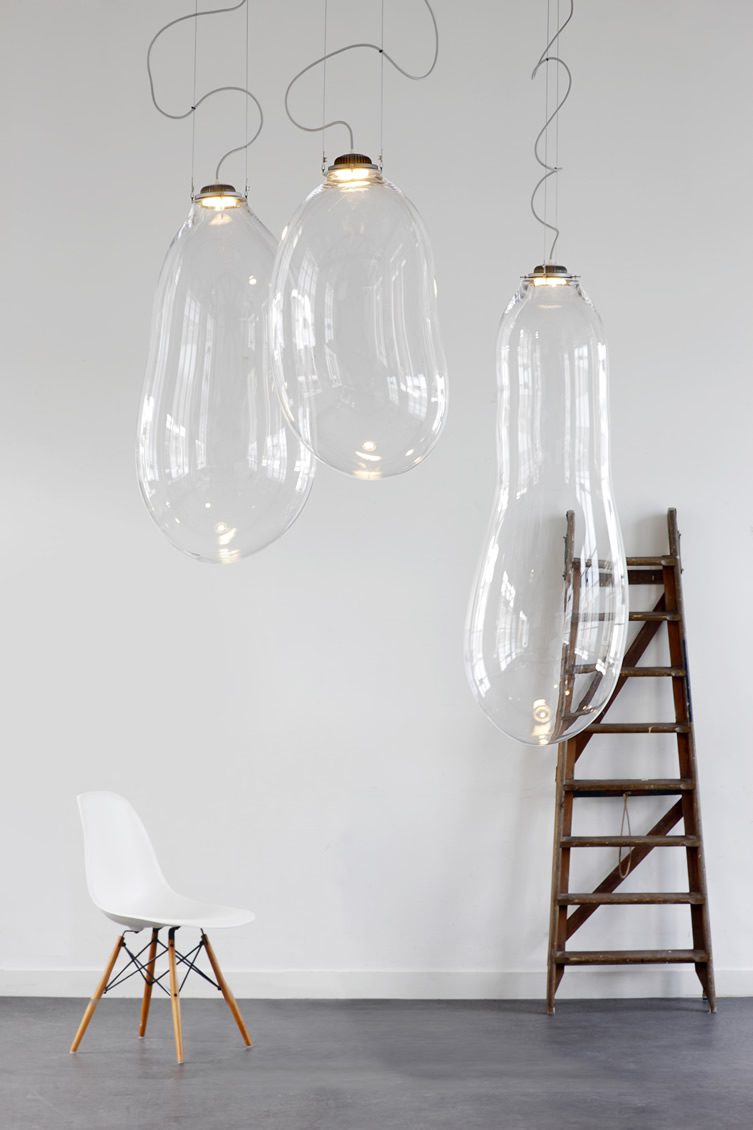 Dark N.V.
Dark's Big Bubble bulbs by Alex de Witte seem to stretch lazily under gravity like they are about to pop, but their seemingly fragile design is an illusion made possible by some smart manufacturing. The classy liquid-looking lights are one of an eclectic range of contemporary designs from the Flanders-based firm; at the other end of the spectrum Dark's sci-fi Spacebot lamp is delightfully geeky.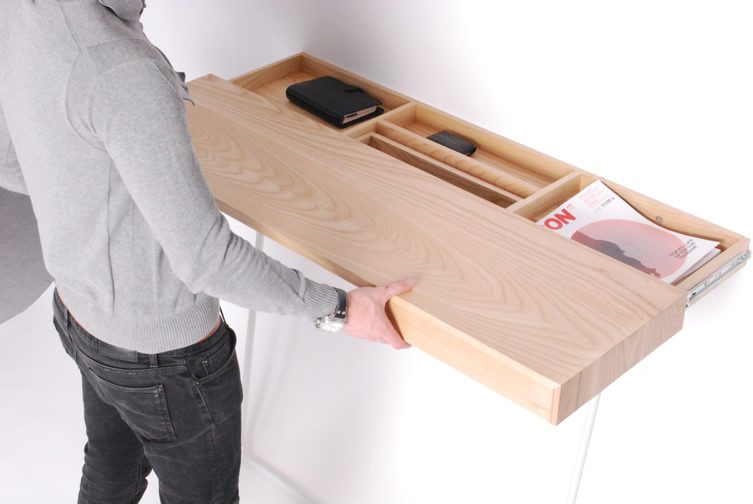 Daniel Schofield Studio
Scooping a New Design Britain gong in 2013 for a set of golden pendant lights, London-based Daniel Schofield also produces innovative furniture such as this space-saving shelf. Daniel's carpentry training really shows here, as the beautifully smooth main section slides out from the wall to reveal the contents of its hidden compartments, and the bits and bobs stay stowed out of the way when not in use. Neat, eh?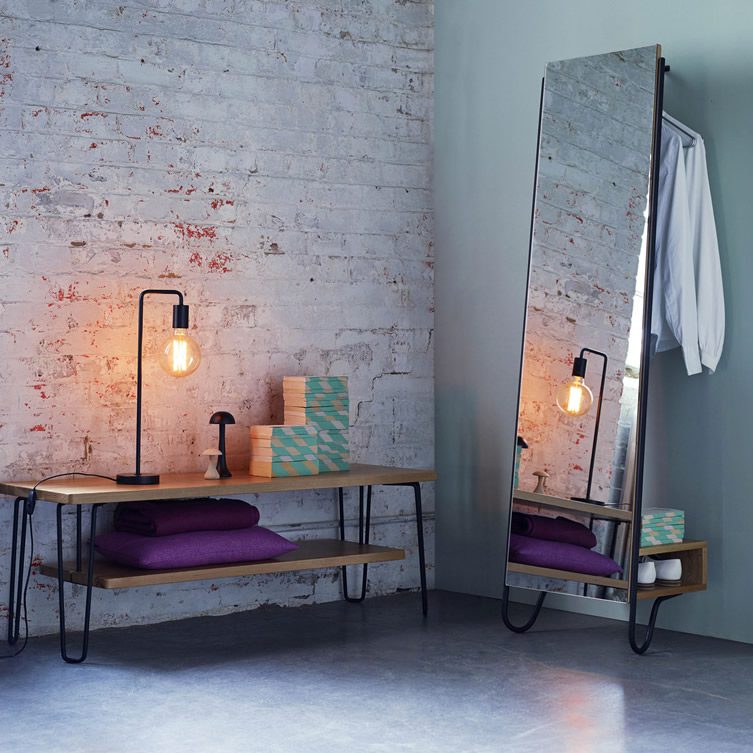 Rob Scarlett
Rob founded Scarlett Design in 2010 having previously worked on a number of well-known brands. His Spring 2014 collection, called Brunel, is aimed at the design-savvy city dweller who is short on space but big on style. Making clever use of nooks and crannies below and behind, Brunel channels a host of influences including Robin Day and Clive Latimer's mid-20th Century leaning mirror.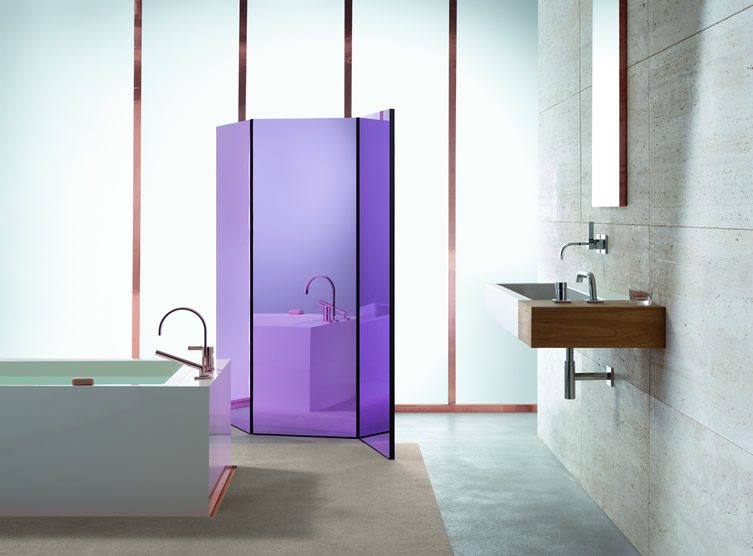 Dornbracht
Having started out more than 60 years ago as a father-and-son enterprise in a shed in Iserlohn, Germany, Aloys and Helmut Dornbracht's first project was a patented tap with an extended spout which they had to perfect in their down time from their day jobs. Before long they had outgrown the shack, started full-time production and were making 40,000 units a month every month. The bathroom and kitchen specialist has continued to build on a reputation for producing forward-thinking fitting designs incorporating the latest technology.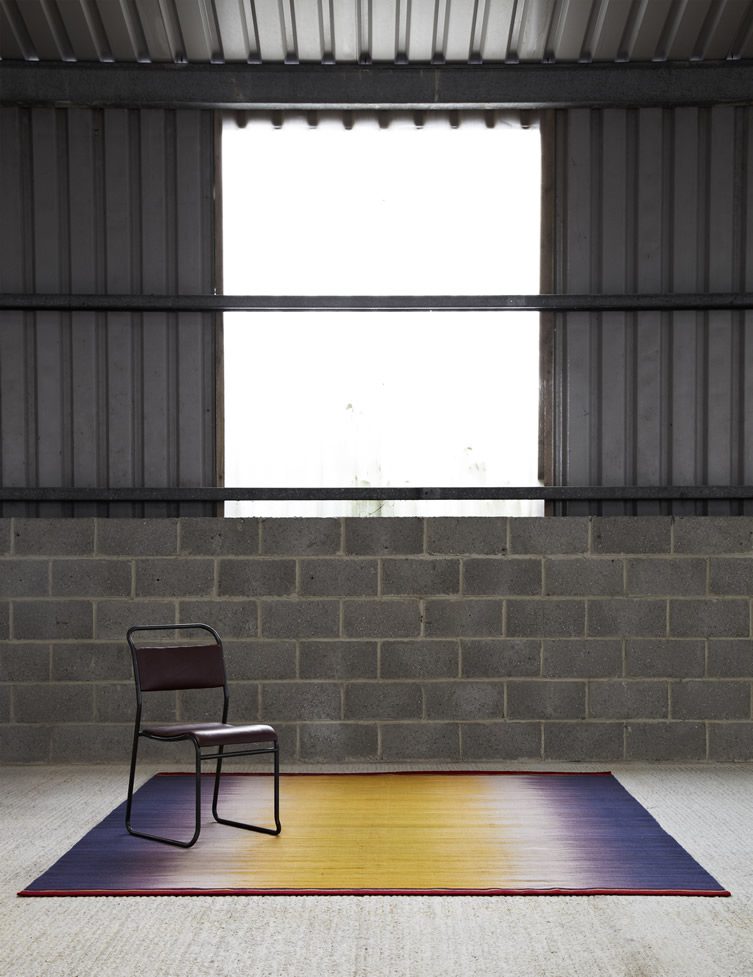 Rug-Maker.com
A big part of the Rug-Maker.com business is dedicated to helping customers design their own rugs to their own specifications using online software, but for the May Design Series event the company has collaborated on a range with textile artist Ptolemy Mann. The collection is made up of flatweave and pile rugs in bold colours, with a strong mid-century influence. Possibly too nice to tread on, the versatile rugs also look great hanging from the wall.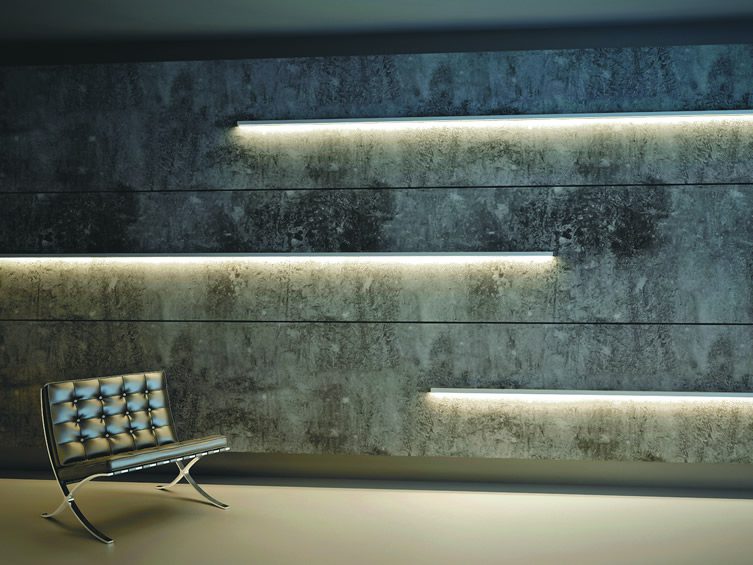 Applelec
Applelec is using this platform to launch the Aura Linear line of made-to-measure LED strip lights which have great potential in interior design as well as commercial displays; they can be mounted, recessed, and suspended as a means of highlighting a feature piece or as a feature in themselves. Aura Linear is the latest technological innovation from the Bradford-based firm, which has rapidly evolved from a family metal fabricating business by embracing the LED technological revolution. Applelec's LED Light Sheet has also had a revamp, and the ultra slim panels now pump out 20% more light from the same power. A bright idea indeed.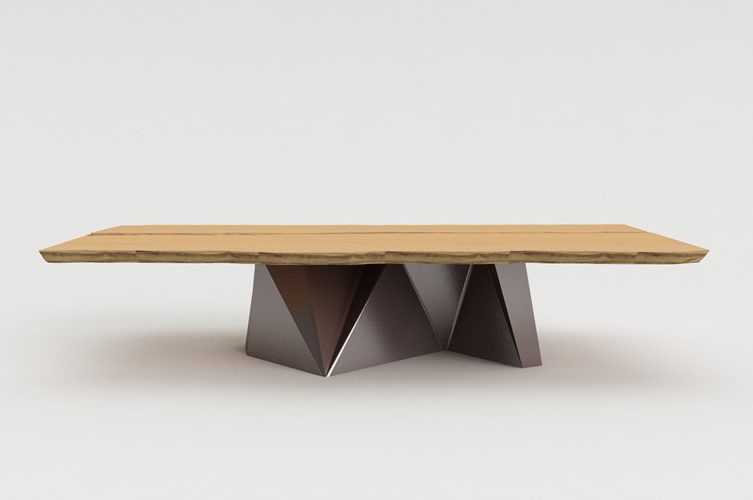 Riva 1920
Fresh from launching their latest designs at Milan Design Week, Italian furniture brand Riva 1920 will be one of the many exhibitors giving UK debuts to new work at this year's May Design Series. Their Ooki table, inspired by Japanese culture and deeply rooted in hand-craft and nature, incorporates a top made from the wood of the ancient Kauri tree, and a wrought iron base that echoes traditional Japanese folding screens.
www.maydesignseries.com
@MayDesignSeries
***