By transforming an underground site into a multifunctional and modern wellness space on Melbourne's Russell Street, Travis Walton Architects (TWA) have created something entirely new for the area; at the same time paying homage to the different fitness styles on offer.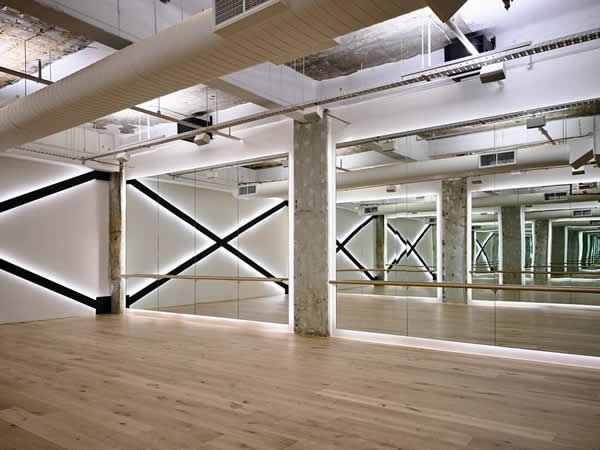 r.a.w. studios — an acronym for 'ready and willing' — provides members with a 360° multi-platform space, offering access to international health experts, and master instructors trained in power yoga, dance, barre, martial arts, and functional training. Meditation classes, along with nutrition and philosophy workshops, mean your mind is put through a workout of its own, too.
With movement and form at the heart of r.a.w. studios, mirrored walls glow in the lighting; something the design innovators considered in detail due to the studio being located underground. Natural oak timber floors greet members as a place for relaxation and rejuvenation between classes, individual showers stocked with luxurious spa products are hidden along the wall behind the reception desk; whilst a soft colour palette and overall harmonious design aesthetic, help nourish the soul, providing a sense of refuge and release.
'Wellness spaces are traditionally dressed by herbal materials and white washed walls,' explains Travis Walton, 'something we saw as a design opportunity for r.a.w. studios, and a chance to do something really different. Design elements should enhance the sense of wellbeing, with every aesthetic decision for r.a.w. studios made in light of this.'