It may be a much smaller city some one hour north that currently holds the esteemed privilege of being home to the world's number one restaurant, El Celler de Can Roca, and the Basque city of San Sebastián famed for its potent concentration of Michelin stars (three of Spain's five Michelin three-star restaurants, and two of the world's 'top 10'), but the Catalan capital is still a global gastronomic heavyweight, home to the game-changing Adrià brothers, and the only place on earth you can sample genuine elBulli dishes. It's also home to the humble tapas bar that serves what America's most awarded chef, Thomas Keller, calls the best food in Europe; Cal Pep.
It is here that, under the watchful eye of Pep himself, I watch a We Hearter shed a tear over a plate of tuna tartar – simplicity and profound sincerity in cuisine, applying bells and whistles to this sort of food would be deemed a hangable offence, and I'd gleefully watch Pep massacre anybody who sprinkled a garnish of parsley over his tortilla trampera. Unassuming, traditional to a T, Pep's modest El Born tapas bar is first come, first served for just a few hours each lunchtime and evening, five tables can be reserved, but the experience wouldn't be the same without fighting your way to its crowded bar.
Similarly, eating out at the tiny bars of La Boqueria – the bustling fresh food market on Las Ramblas – offers further opportunity to sharpen your elbowing skills, Pinotxo Bar is a favourite of a certain Ferran Adrià, whilst elsewhere in the city, El Xampanyet and Quimet & Quimet are two more internationally-renowned tapas bars to sandwich yourself into.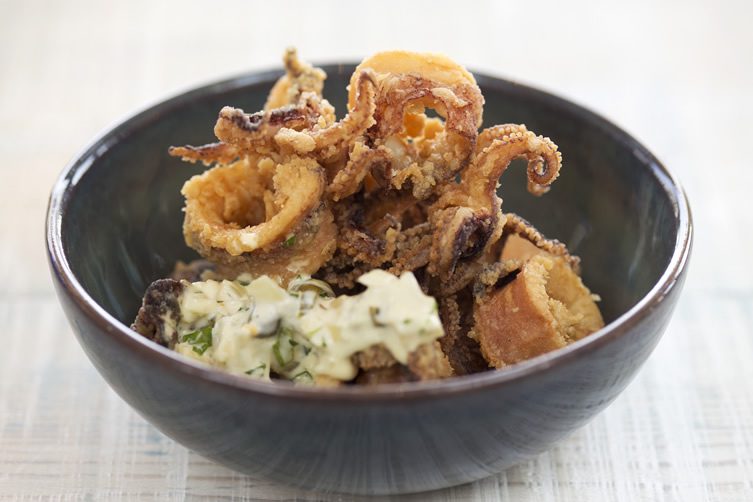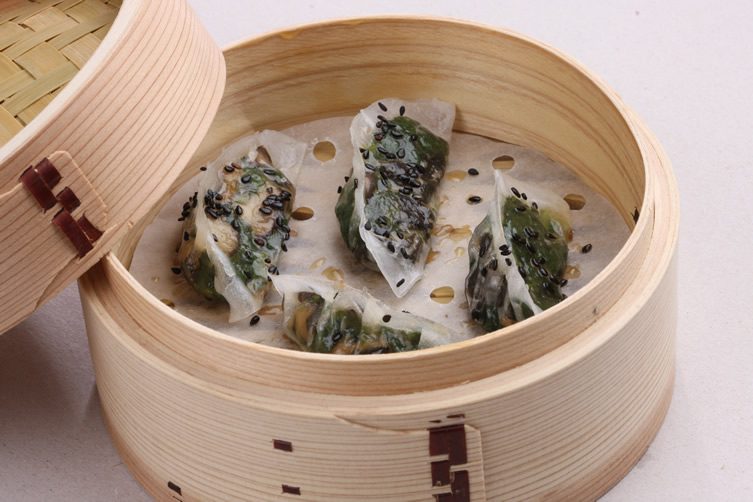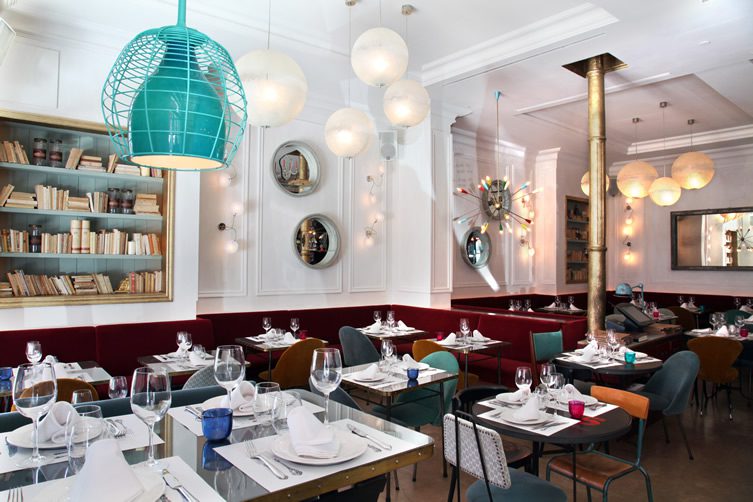 And what of aforementioned brothers elBulli, our recent reviews of Tickets and 41° Experience find the frontiersmen of molecular gastronomy in good form, while newly-opened Peruvian/Japanese eatery Pakta proves their expanding BCN 5.0 chain is fit for the domination it's been promising. High-end fare is in abundance elsewhere too, four hotel restaurants (Moments, Lasarte, Enoteca and ABaC) share eight Michelin stars between them, and the elBulli-factor continues to resonate: after ten years at the restaurant, Albert Raurich launched the stupendous Dos Palillos, itself the proprietor of one of those most famous of tyre-manufacturer's stars.
This being Barcelona – home of Antoni Gaudí, champion of the surreal, modernism, street art, electronica and all round exhilarating creativity – there's plenty of style to chew on over your substance. Bohemian-styled Café Kafka carries the swagger of European grandeur with a knowing appreciation of the contemporary, slick hospitality chain Grupo Tragaluz is a byword for distinction throughout the city and independent experimentalists like the brilliant Eyescream and Friends (whose sharp-witted branding hails from the same studio behind cult sweet brand Happy Pills) ensure that eating out in Barcelona never gets dull.
Palate suitably whetted? Ready to cry over a dish that isn't a hallucination-rousing Phaal? Spain's most creative city is worth travelling to anytime of the year, if money is no object, check into El Palauet, accommodation that could slip you into a state of nirvana, we literally gushed buckets over it earlier this year. Elsewhere, the likes of The Mercer Hotel and Chic & Basic keep things aesthetically-pleasing, but for varying budgets. Still stuck? Switzerland-based website HolidayCheck offers reviews, user experiences and booking all under one virtual roof. Put that in your pipe and smoke it, Girona!
***