Palácio Belmonte sits on the eastern fringes of Castle St George in the Alfama region of the historic city of Lisbon, a hidden Moorish gem that's not exactly what you would call a hotel. Set within a 15th Century stone house, and only recognisable by a large red door, it isn't until you step inside the vast building and delve into its history that you begin to realise just how extraordinary a place Palácio Belmonte is.
No concierge, no lobby, no lifts, no TVs… nothing that may resemble the 21st Century luxury hotel you or I might expect. More of a grand home than an inn, it comprises just eight suites with a number of luxurious rooms for roaming, sitting, drinking or simply gazing over Lisbon's cascading terracotta rooftops. Each room adorned in reclaimed blue and white ceramic tiles or regency antique chairs, books on anthroposophy and an abundance of art collected through the years. A step back into a time of the great and noble, this is a guesthouse in a league of its own.
We bed down in a large suite located on the first floor of the western Muslim tower, with humble interiors inspired by the Portuguese explorer Fernão Magalhães – the simple aesthetics mirroring an ancient traveller's needs, incredible exposed Roman stone ceilings above the crisp white walls a backdrop for the olive green wood furnishings and locally spun linen.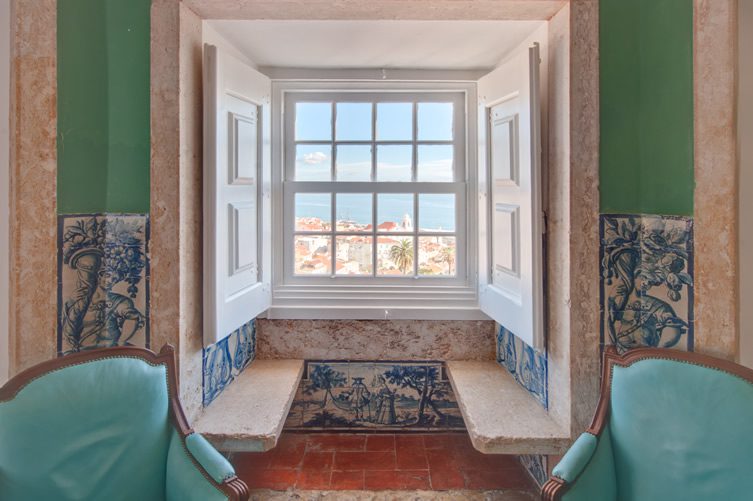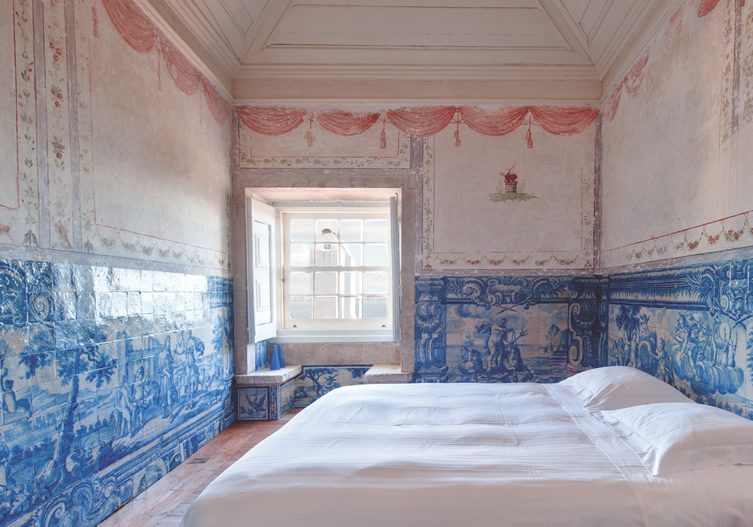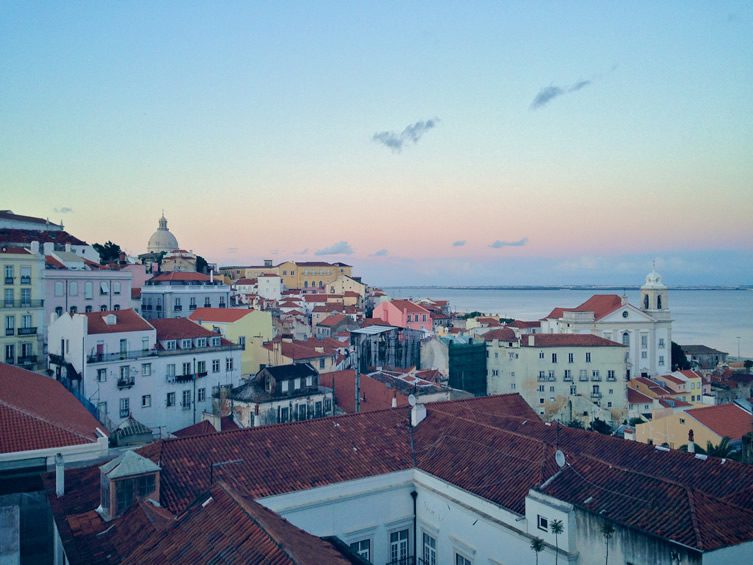 With plenty of natural light, thanks to the authentic floor-to-ceiling windows, the fresh jasmine and oranges each morning guaranteed a blissfully calm mood. A handful of books and a few pieces of contemporary art adorn the walls and the distinct lack of television or iWhatever docking system feel completely appropriate. Getting the chance to just sit and stare in these surroundings was a welcome respite from the all-night and all-morning party scene Lisbon afforded us.
Originally owned by the family of the Earl of Belmont (for over five centuries) it was thanks to ecologist Frédéric Coustols and his 26 million Euros that the site began its restoration. Having fallen in love with the view he made it his mission to restore the stone building from inevitable ruin to represent a true Lisbon palace – calling upon a committee of elders to advise, he restored the palace tile by tile to its original and regional grandeur. Calling himself a 'landscape collector' it isn't hard to see why this labour of love has bore such fruits.
With incredible views of the Tagus River, well-restored architecture and pleasant weather, I know what I'd do with 26 million Euros! Dividing his time and dedication between Gascony, a village in China and Lisbon, the entrepreneur can be spotted stealing strawberries from your breakfast table with a jovial and relaxed outlook on life. Palácio Belmonte will have that effect on you too, so if you get the chance, leave work, all comms and any stresses behind you… it's inevitable that you'll succumb to its beautiful tranquility.
***