The first destination dining and design conscious hotel for the Portuguese seaside town of Ericeira, Immerso Hotel is surrounded by wine country, a national park, and world-renowned surf spots, and is setting a new standard for hospitality; the latest Design Hotels member boasting a distinct design language alongside cuisine created by renowned chef Alexandre Silva.
Located around an hour north of Lisbon, the hotel is framed by ocean views and complemented by amenities including a spa, striking outdoor pool, and two destination dining venues. Tiago Silva Dias led the interior design concept alongside Bárbara Neto from LemonVariance and Alexandra Almeida d'Eça, the 37-room property blending into the Ericeira landscape with earth tones and natural textures.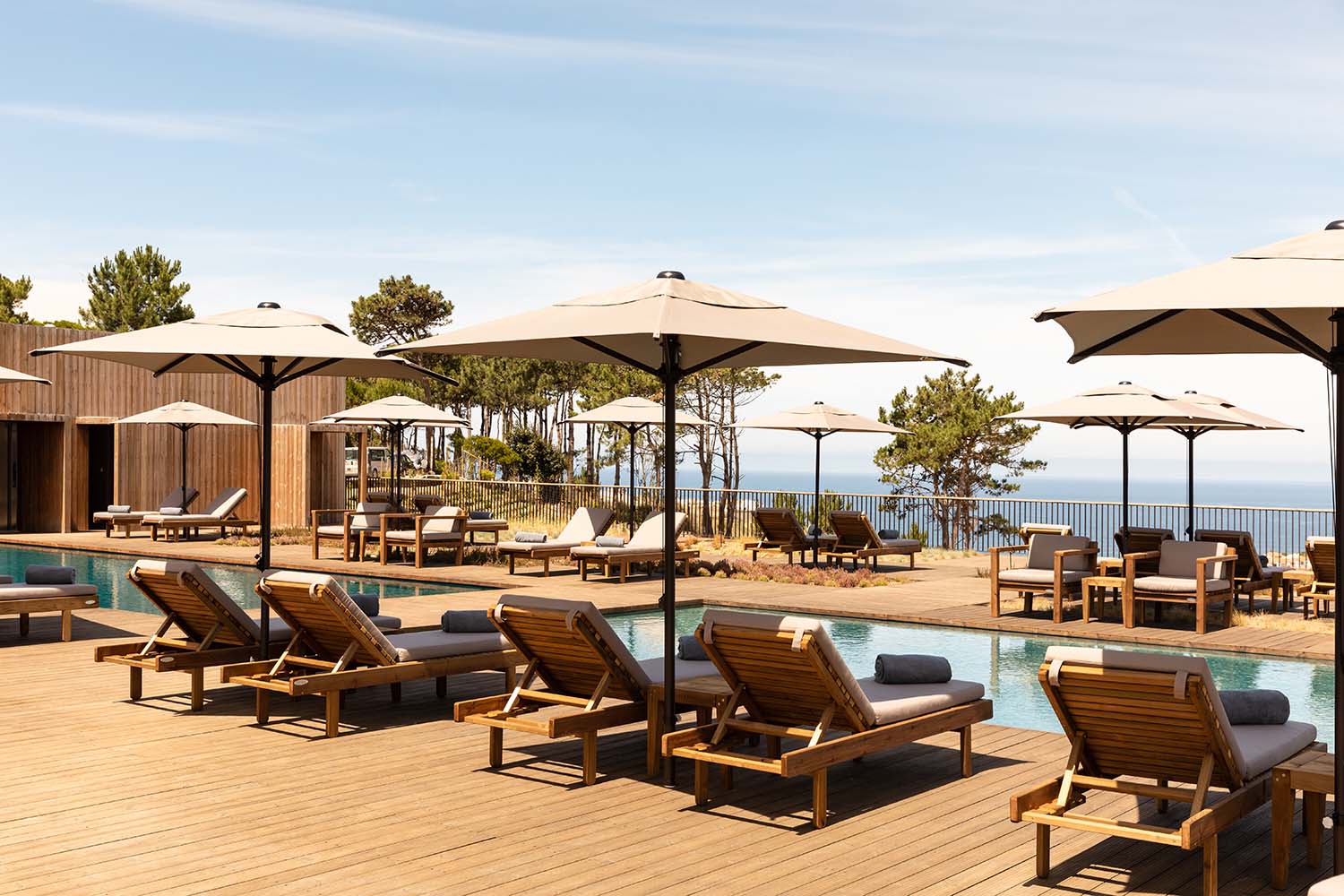 Moving through the space, guests will enjoy a sequence of different experiences and ever-changing perspectives from custom artworks and artisanal objects, fragrances, and soundscapes that each activate the senses both indoors and out. Guest rooms are bright, filled sparingly with custom-made pieces to encourage a calming atmosphere, and feature large windows that draw attention to the landscape upon which Immerso is situated. To soften bare concrete and surfaces, a colour palette that suggests mineral elements, wood and iron was used throughout.
Alexandre Silva's fresh and straight-forward cuisine relies on harvests from organic producers, the offerings at Emme restaurant respecting the region's recipes, giving traditional touchstones a new contemporary twist. With food cooked on an outdoor fire pit, and views over the valley and the sea, dining here is a sensory journey that combines the rich flavors of the region with the breathtaking natural surroundings.
Immerso Hotel Ericeira not only offers a stunning location surrounded by so much to see, but also sets a new standard for hospitality with its distinctive design language and exquisite cuisine. Guests can expect a truly immersive experience that engages all the senses and allows them to appreciate the beauty of both the hotel and its natural surroundings.