Like a fine Italian dolce, Rome is a seductive mix of elegance, sophistication and indulgence. One of the oldest cities in Europe, the eternal city oozes history; home to the Roman Empire's largest amphitheatre, an abundance of monuments, fountains, statues and Basilicas.
Our short time in Rome passed by in a blur, a heady mix of sightseeing and shopping followed by evenings spent sampling gastronomic delights in the many trattorias and osterias before hitting up Trastevere in the early hours to check out its partying credentials. From there, it was onwards to our sanctuary in order to rejuvenate ready to start all over again, and – despite belonging to a French luxury brand – said sanctuary, Sofitel Rome Villa Borghese, captured the tradition, modernisation and spirit of the Italian capital flawlessly.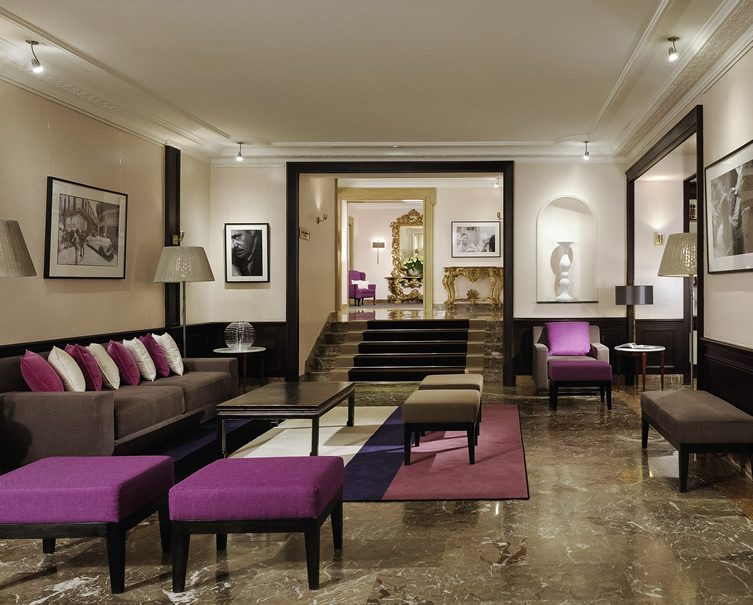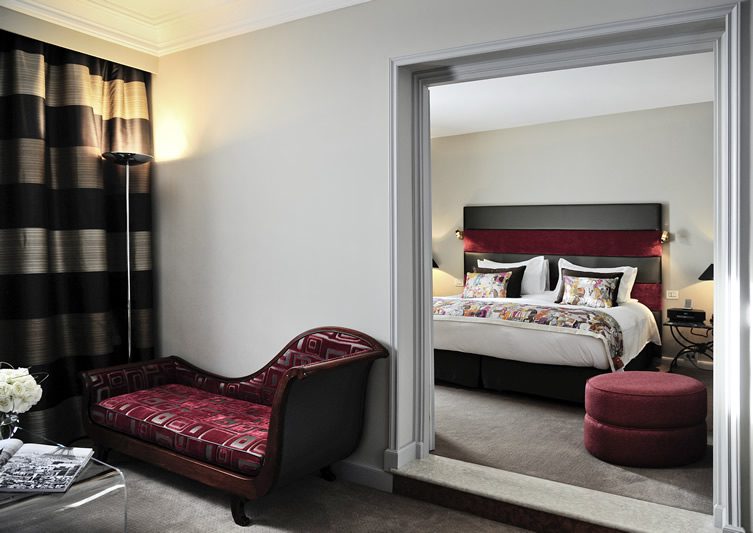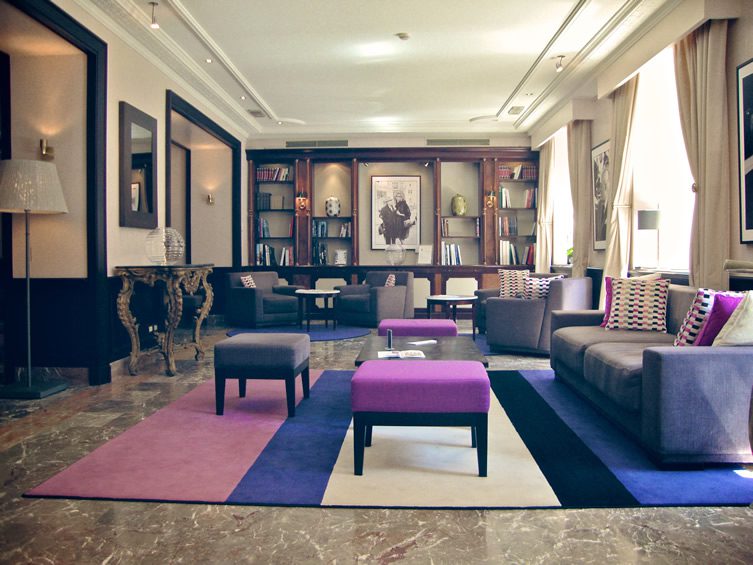 The seven-storey building, a haunt for artists, actors and film producers in the 1930s, was restored to its former Neoclassical style and glamour at the turn of the Noughties, befitting of its idyllic location; a hop, skip, and jump away from Piazza di Spagna (the Spanish Steps) and the high-end boutiques on Via Veneto. The gracious pale pink and terracotta façade houses a stylish property, the vast lobby area is furnished with paintings, ornate mirrors and enticing sofas whilst the marble staircase leads to intimate reading areas along with the higher floors; each one embellished differently to the last. The guest rooms are moderately sized, decorated with golden hues and silken textiles they exude Italian chic, the Hermès products in the marble bathrooms are a most welcomed addition. There are four penthouse suites boasting a large terrace which begs you to admire the views of the Villa Borghese gardens and quiet streets below.
The highlight of the hotel is, without doubt, the rather special rooftop terrace – La Terrasse Cuisine & Lounge – designed by Italian-French architect Lorenzo Felici. The breathtaking panorama overlooks Rome, out towards the Vatican City, and is a blissful spot to sip a cocktail or two, or three, or… the Aromojito 'a Sofitel special Mojito' was a particular favourite. The Mediterranean-inspired menu is light, fresh and bursting with flavour, a fusion of Italian traditions and French influences, and the cheese selection to die for. It's most likely the warm climes and sunny skies, but you could spend all night here.
Should you overindulge a little too much, the hotel has a fitness centre although its close proximity to Villa Borghese park means you can choose to work off those extra calories al fresco. But hell, as the adage goes "When in Rome", this is no time to be pounding the treadmill, the only exercise you should be undertaking is a walk to the next bewildering sight and a busy piazza to kick back and delight in La dolce vita.
***