We all know Brighton; the backdrop of Quadrophenia's scene-defining iconography, resting place of the terminally hip outsiders, The Lanes – those famed weaving streets of independent shops, design stores, watering holes and eateries – and beachside sanctum for London's pretty young things. Weather-worn epicentre of tack, vinegar-soaked chips and reminder of a Victorian vision that was once so great? OK, Brighton's hardly Blackpool… or Rhyl, thank Christ it's no Rhyl… but that's the oft-overlooked (by the hipsters, at least) face of Brighton we've chosen to revel in this weekend, and revel in it we will. With a safe haven of luxury, and classic British style on our doorstep, of course.
Our friends are running in the Brighton half marathon, and we need little excuse for a weekend away – rest assured, we'll be indulging in the post-run celebrations, but leave the blisters for those insane enough to brave the elements; besides, we're a little cloudy from the night prior, where we simply had to sample another famed string to Brighton's bow (The Green Door Store underneath the train station is highly recommended). Hangovers aside, we spend race day treating Brighton like a foreign tourist, and what bloody good fun it is: crappy fairground rides on the city's grand 1800s pier, melancholic views of the tragic West Pier, overdosing on seaside kitsch… but when night falls, what of that safe haven?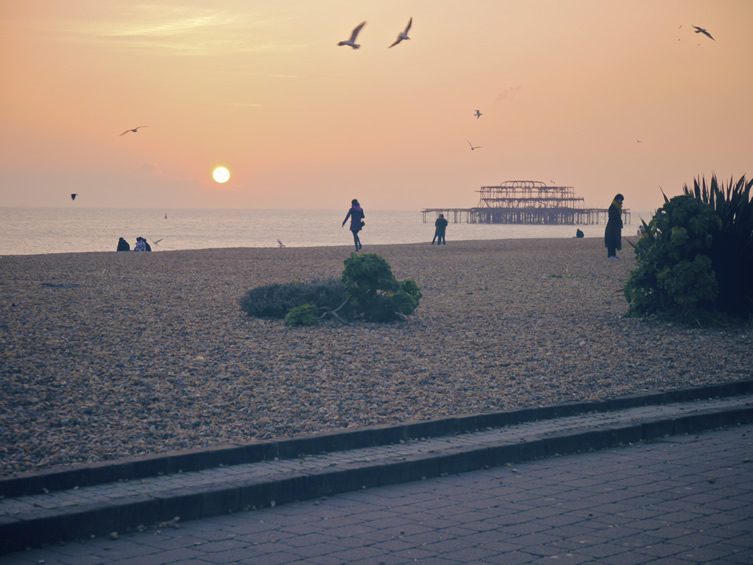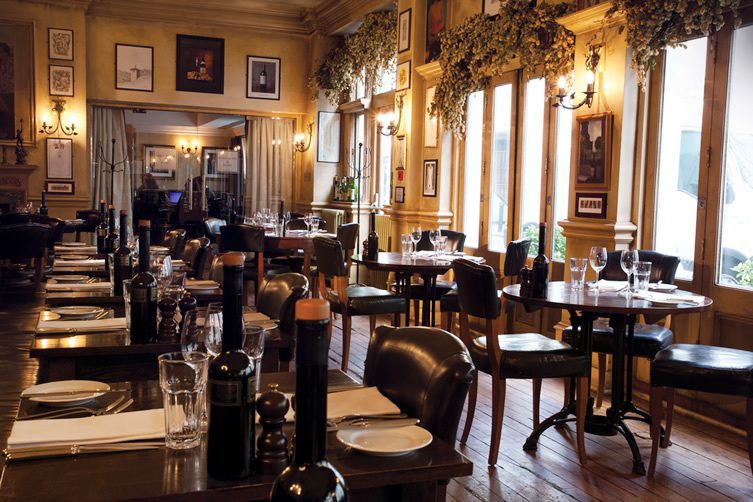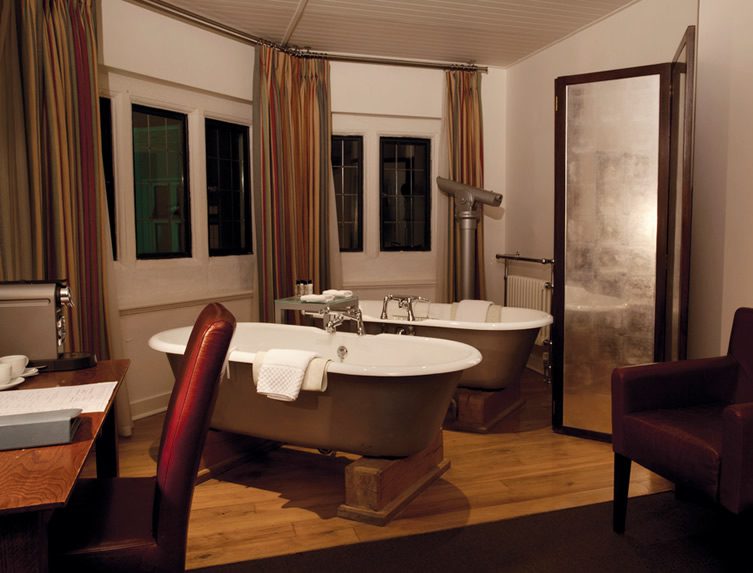 An "eccentric mic of Gothic revival and Mock Tudor architecture" is how Hotel du Vin quite accurately describe the curious array of buildings that they occupy, the rooms themselves may be considerably more paired down than those grand claims, but it's an effortless oasis of calm amid the kitsch that surrounds it. Ideally placed for a stroll into the stylish Lanes, but equally just a literal stone's throw from the beach and its guilty pleasures, the Brighton branch of the urbane hotel chain is every bit as glamorous and affable as its cousins in the more fitting surroundings of Cheltenham or Harrogate; the folk at du Vin do the whole 'boutique' thing better than most, anyone who's stayed at any of their properties will know exactly what to expect.
Next door is Pub du Vin, with a splendid choice of exotic ales and, of course, plenty of good wine – it's exactly the sort of place to nestle down in whilst crazy people are pounding the cold streets in t-shirts and shorts. The rooms are classically du Vin, there are no design surprises to be had here, just spacious, cool-headed retreats with quality materials and bags of character. The restaurant and bar are heaving with locals by night, always a good sign, and with good reason – the air of calm extends throughout the hotel, it's a delightful place to spend time.
And that's it really, if you're heading to Brighton; for shopping, partying, running away from London, or indulging in seaside tack (which comes highly recommended), there's nowhere we'd rather escape back to at the end of the day.
***