Juliet Thornback and Delia Peel met through a mutual friend back in the early noughties, with a view to producing handmade clutch bags; Juliet, then a florist, and Delia a theatre designer, embarked on a printing and making venture now known as Thornback & Peel. Operating from their studio at Cockpit Arts, they recently opened their first shop on Rugby Street in wonderfully independent Bloomsbury – literally around the corner from their studio, which allows the team to respond very quickly to customer orders and requirements. Their bespoke service offers a variety of options from upholstery to unique branded products, one of their most recent collaborations, with Sofa.com, caught my eye. Their screen-printed fabrics look resplendent on large-scale furniture, from Chesterfields to beds.
I love the contradiction in their designs, how the brilliantly fresh 'tutti-frutti' colour palette lends itself so well to old Mrs Beeton inspired illustrations – Jellies and pigeons on your cushion? Yes please!
There are exciting new projects on the cards from the duo, a collaboration with shoe-maker Carréducker, and a series of screen prints and deck-chairs launching late Spring, whilst their SS13 range will see the return of the lobster, and new additions to the quirky family will include 'a jaunty pig' and 'an elegant pheasant' – keep your eyes… err… Peel(ed)!
We recently popped by their studio for a beginners' guide to fabric screen printing, and a chat with the formidable duo…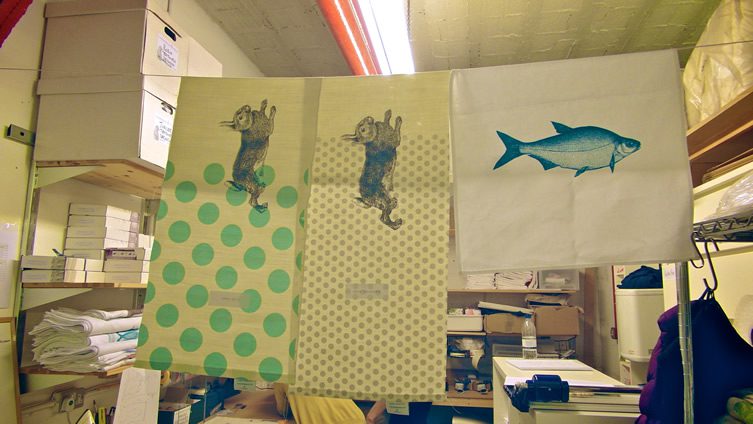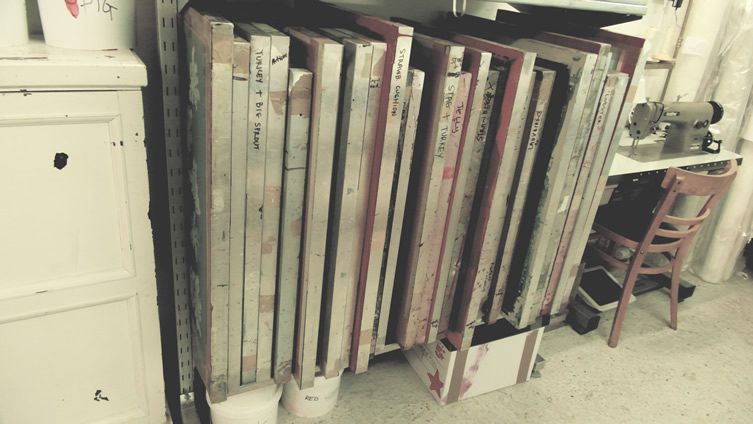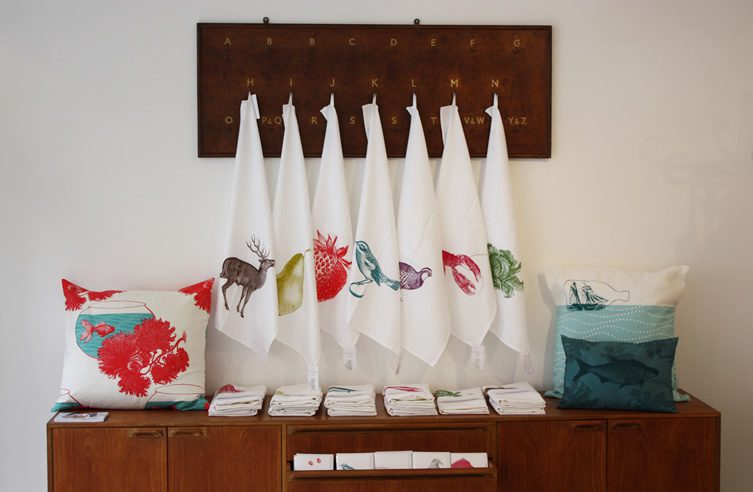 So how did you get to your distinctive, paired down and amusing aesthetic?
DP: Our designs have always meant to be amusing, there has always been some slight comment in our work. The designs were odder then but we decided to tone them down.
JT: We just wanted to produce what we liked and had to see what sold. You could tell people liked what we liked but they didn't want to buy it. They preferred the rabbits, the safer option if you like. We needed to ask the question, do we want to earn a living from this and do we want this to be our job.
DP: Interestingly, the brains and beetles and skeletons that populated our first fabrics would now do very well.
So will you be bringing back a horror collection?
DP: We had a slight horror theme for Valentines Day where we created an anatomical heart, which we placed in the shop window. People either loved it or hated it. Horror will creep in here and there and the shop is allowing us to do more grotesque stuff.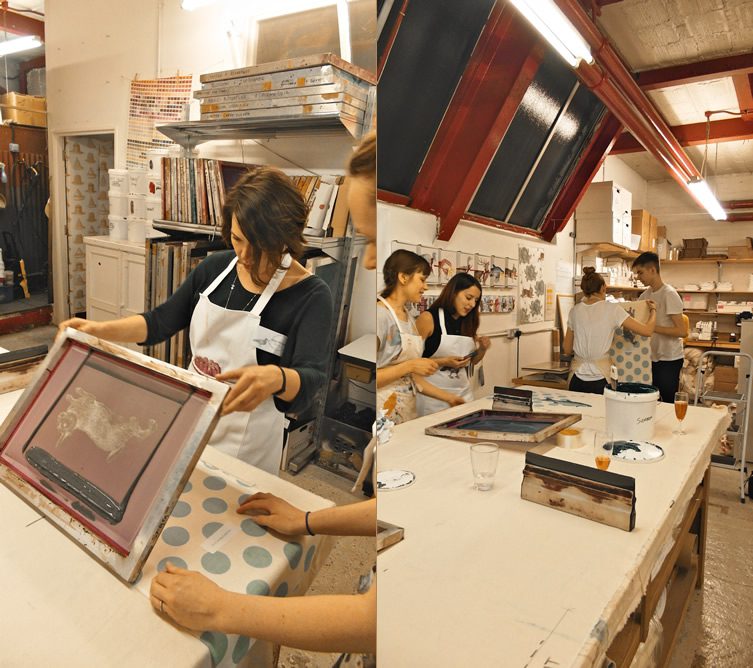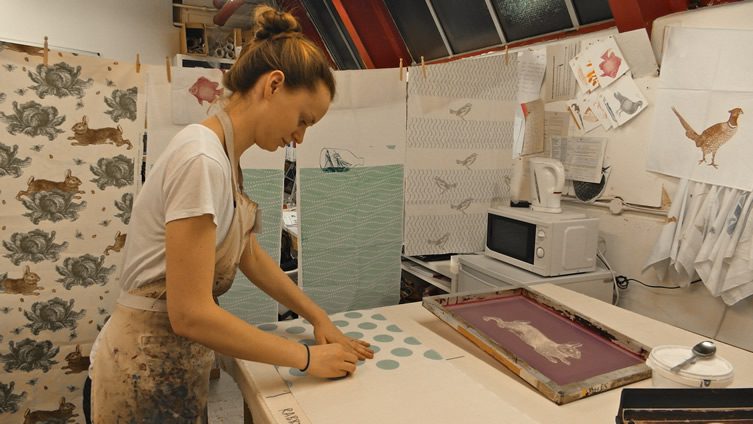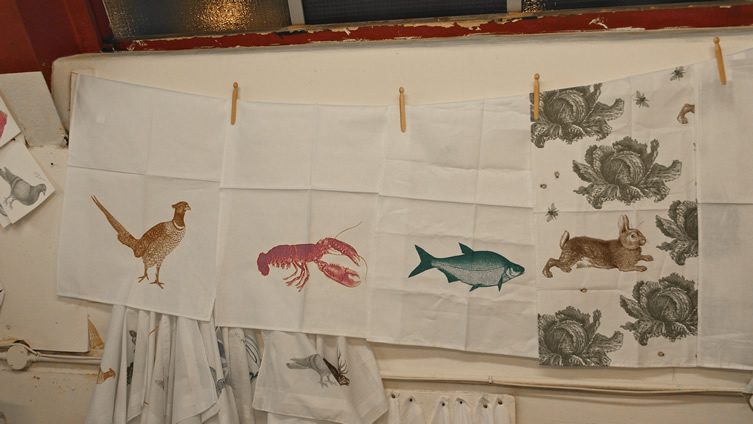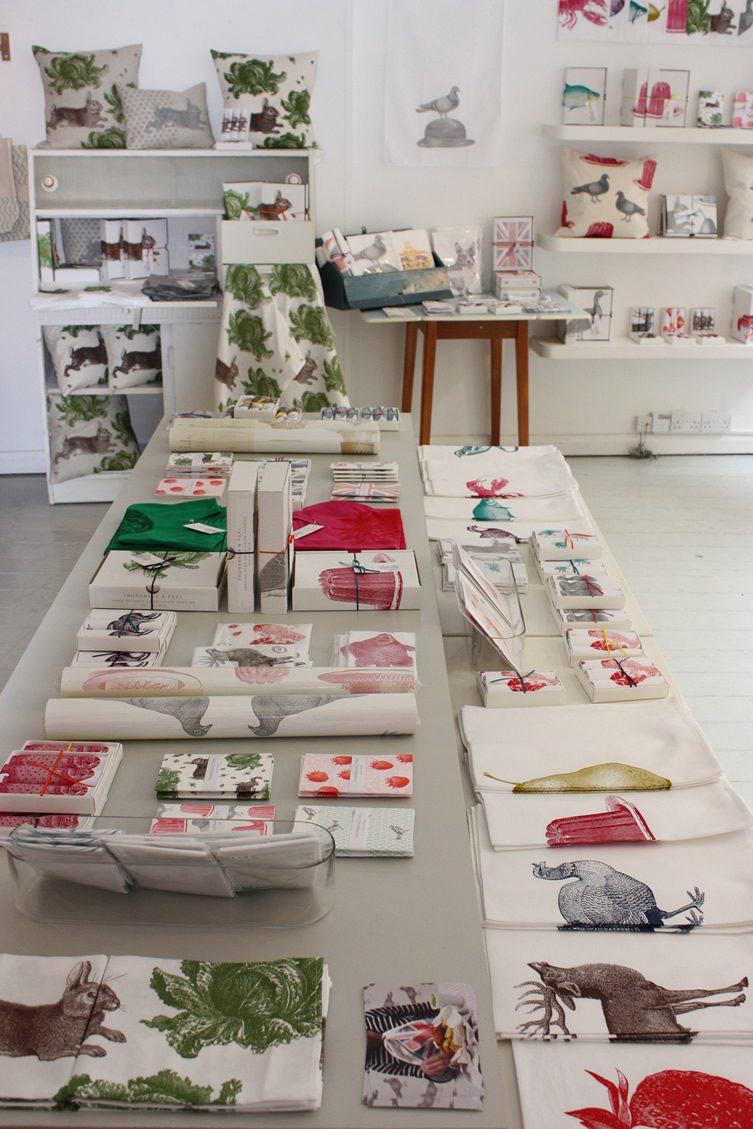 Does your creative team have input in the design process?
DP: A lot of editing goes in to creating one vision. Ju and I are aesthetically in tune but even with two designers you need to be consistent. We do always listen to the team and try new things.
Could you name three designers, makers or artists that you take inspiration from?
JT: Lady Bird books, realistic and anatomical drawings, realism mixed with surrealism.
DP: Original Alice in Wonderland drawings, and Beatrix Potter.
***