If when the word Prague is mentioned you think variously of Kafka, Bohemia, the Hapsburgs, The Unbearable Lightness of Being, late gothic spires, UNESCO world heritage site, the choice location for the late 1990s Brit-abroad stag-do, then think again. Or rather think more. Prague – beautiful, old and packed – is all these things, and may well be a leading contender for central Europe's most visited city, but do not, for one minute, imagine that the reasons for its enduring popularity lie only at the doors of literature, history and the art of the bucket flight.
Like Berlin, like Krakow, the Czech Republic's capital city is many things to many people, and if you be a gadfly, or a punk, or a person of clothes, of the beautifully rundown, the bizarre, the one of a kind, of design, art and anything repetitively minimalist, then to Prague, good friend, you must go.
Anytime would be good, winter or summer, but may I suggest late September / early October, which is when Designblok – Prague's Fashion and Design Week – takes the city by stealth, with buildings, public spaces and column inches given over to a bewildering array of designers, artists, models – local and internationally-renowned. Big, deep and longer lasting than the week it claims to span, it's a multi-lingual, multi-talented platform for everything that is fine about the world of design, particularly in the sense that it is as enamoured of the unheard of as it is the well known, and makes a point of showcasing the work of young, inexperienced and college-based artists and designers.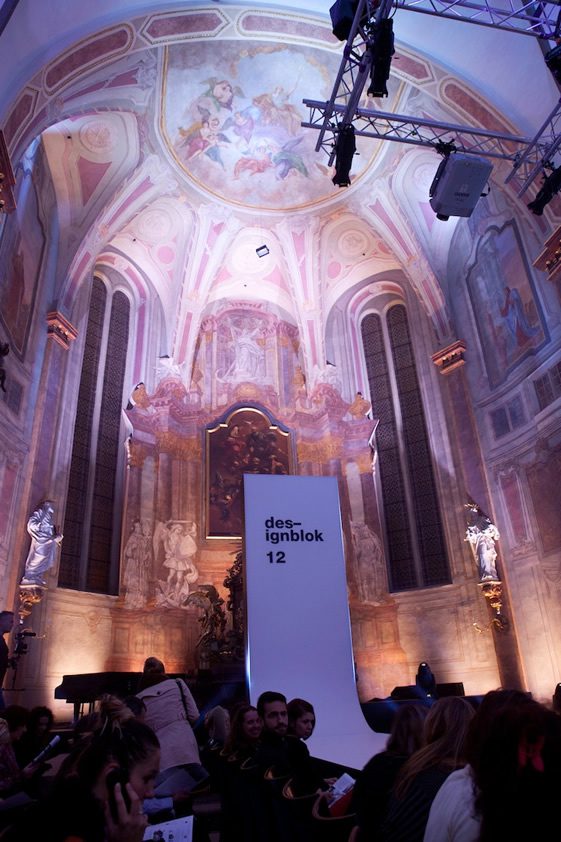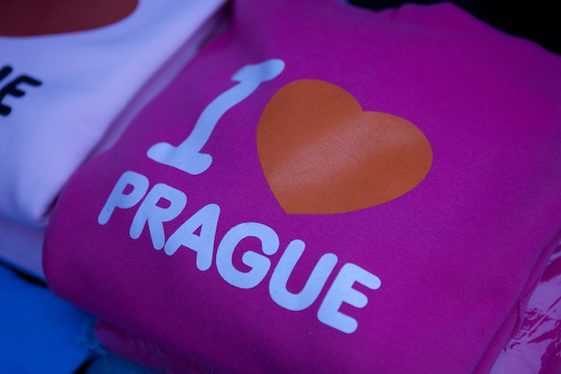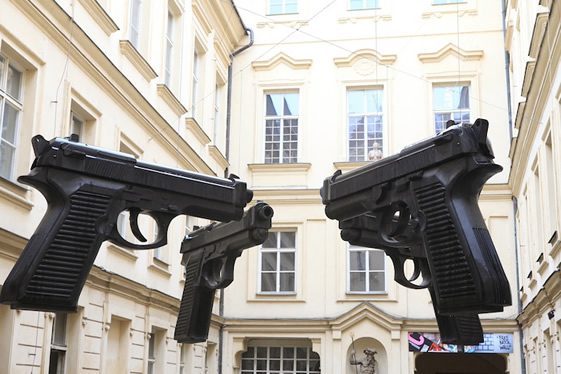 So, without further ado, somewhere to stay, somewhere to schmooze, to eat, drink and be merry, some things to see, be at, experience. First off, if you can get it, then a room at the Fusion Hotel is an absolute must. Ignore the name. This is not some the-parts-are-greater-than-the-sum kind of a joint. A converted bank, its vault the walk-in fridge, it's a hotel made up of many sized rooms, rooms that fit the size of every group – within reason. Designed with your wallet firmly in mind, you can book by bed or room, eat either at more upmarket Epopey or cheap and tasty Soup in the Kitchen, and get dizzyingly drunk at in-hotel 360 Bar.
If you can get away, then food-wise Lokal's a very cool low budget alternative, Café Café's as alive and as eclectic as it gets, while for those for whom money is a special black card a heart-in-the-mouth dining experience is to be had at Oblaca, located at the top of the fantastically modernist Tower Park Praha. Oblaca is also, incidently, a one roomed hotel, and if you've got dollars to burn, and love heights, then what a stay!
For your week in week out sights, I've nothing new to say – except that if art's your thing, then I must beat you straight to DOX, Prague's Tate Modern, and to the wonderfully dilapidated Artbanka Museum of Young Art, museum to the up and coming.
However, during Designblok – which among dozens of fringe events, centres on 2 Superstudios, an Openstudio and two fashion locales, the gorgeously gothic Church of St Simon and St Jude and the Mayor's Residence – there's all new and temporary sorts going on. The Openstudio's a joy, while last event's Men by ZOOT at St Simon's eclipsed the women's – rare and nearly impossible this in the world of catwalk fashion. With even a significant part of Wenceslas Square seconded to the event, Prague in autumn is a design and art love-in. Pop it in the rolodex.