Architect Tomáš Císař and designer Johana Sedláčková Vamberská partnered to create the whimsical interiors for Poetizer's Prague office, the 150 square metre space blending minimalist interiors with a jungle them that runs through a singular greenhouse feature.
Located on the fourth floor of a First Republic building in one of the city's most important avenues, the office provides its employees with an inspiring background for everyday work. The start-up is a minimalist platform and the world's largest social network for poetry lovers, and seeks to empower employees and writers worldwide, thus providing a network, market, community and safe space for like-minded souls to connect and support one another.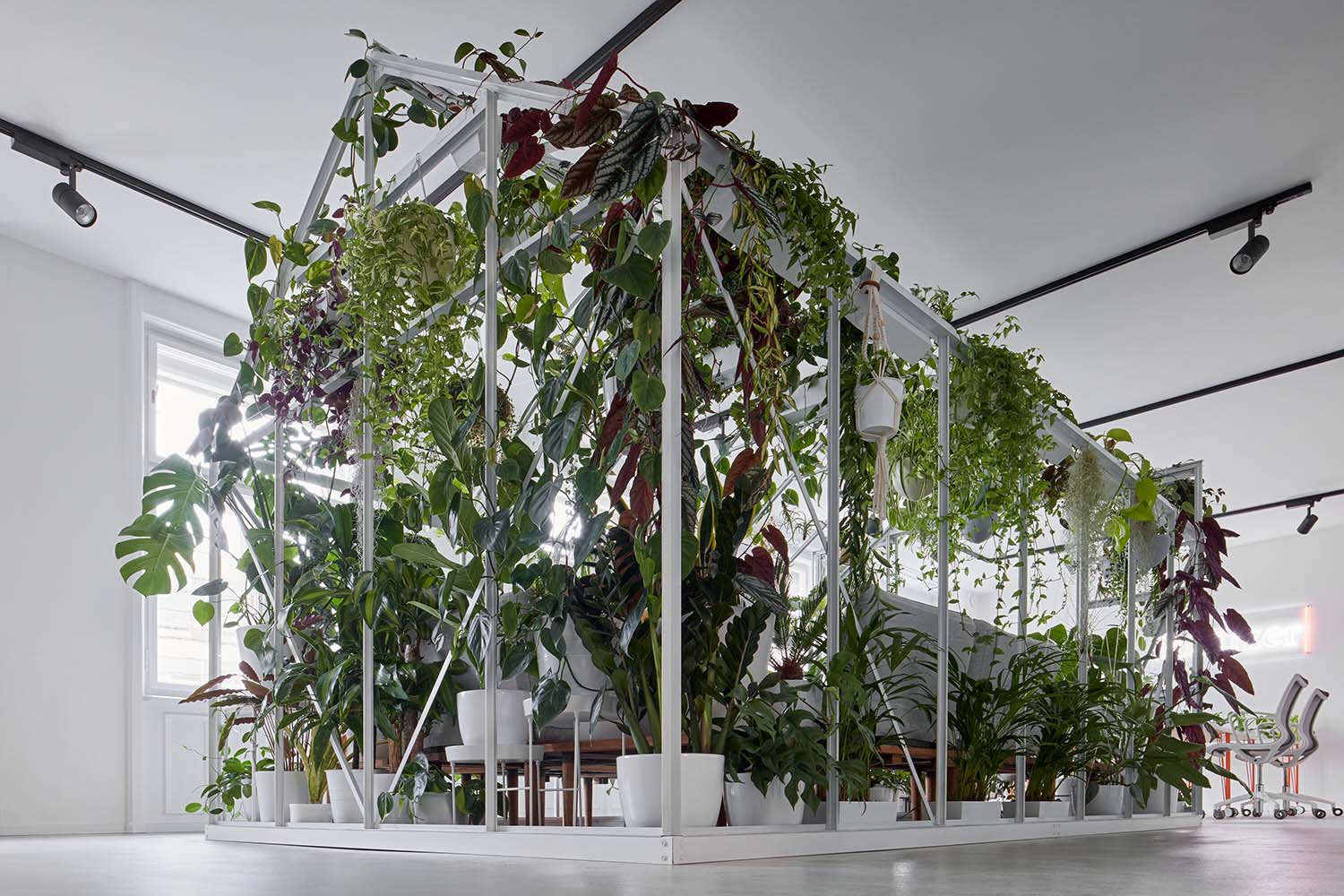 In keeping with Poetizer's minimalist identity, Tomáš and Johana created a concept based around a wild jungle and mythical Eden, designing a greenhouse space where staff can gather to stream poetry readings or simply relax. Currently home to 171 plants among which over 100 species are represented, it is a wonderful place to inspire wild thinking.
The main room features individual workstations and is connected to the kitchen with a balcony overlooking Narodni street. Two meeting rooms and a focus room complete this space. Colours and design were chosen to reflect the function of each space: white a metaphor for a sheet of paper, green for team communication, both in person and online, accents of orange also tie-in with the start-up's corporate identity.
A splendid space for work and wonder, Poetizer's Prague offices are representative of this forward-thinking company's unique approach.