NEW Hotel was never going to be just another boutique hotel. For one: it's owned by Dakis Joannou – widely considered to be one of Greece's leading collectors of European contemporary art – and secondly: he persuaded the brilliant Brazilian brothers Fernando and Humberto Campana to weave their design magic on a hotel interior for the first time. In fact, staying at NEW could feel akin to sleeping in a museum or art gallery.
The latest member of the "young, enthusiastic and seductive" (or so their acronym sets out) luxury hotel chain Yes!Hotels' portfolio and, naturally, a member of the esteemed Design Hotels network; NEW features bespoke furniture created by The Campana Brothers who, keen to ensure the project embodied Greek culture, set up The Campana Brothers Workshop – where young, local architecture students injected their own flair and Athenian authenticity into the venture. Keen to restore and recycle the old furniture that was found in the hotel during its renovation, the objects that now adorn the public areas and bedrooms – chairs, lamps, desks, armchairs and sofas – have in many an instance been renewed, re-interpreted and re-imagined.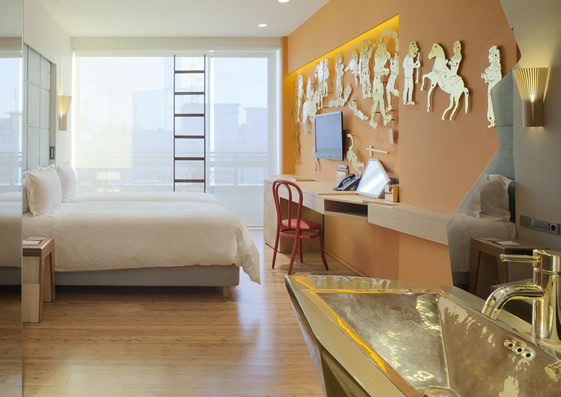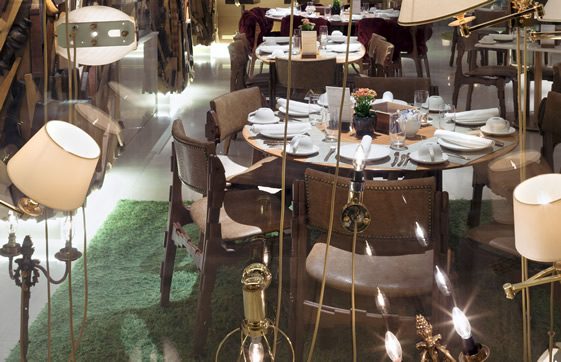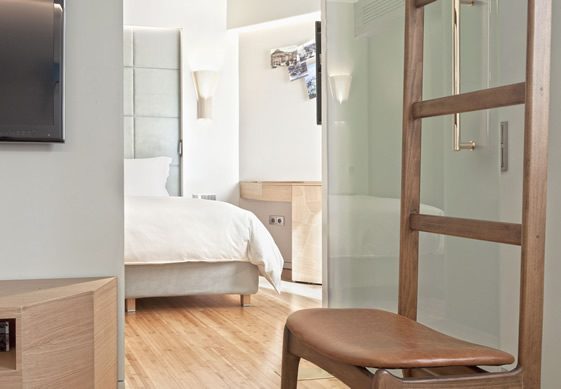 Enter the hotel, and you're immediately faced with old brass lamps, hanging haphazardly from two free-standing glass walls. Old armchairs, re-covered in fine red leather and quirky wooden chairs – once used for sitting on – are now a frame for the daily newspapers. What really grabs your attention though are the walls and columns in the reception area, and the NEW Taste restaurant. Inspired by the brothers' renowned 1993 Favela Chair, thousands of pieces of wood have been meticulously strewn together, layer upon layer, to create fascinating three-dimensional installations. Along with Pixel Chairs and huge golden bell-shaped lamps hanging over the tables, you feel surprisingly comfortable in the high-design surroundings of the restaurant and, what's more, they serve great food; innovative, healthy, Mediterranean fare.
Each guest room takes on one of three themes: Karagiozis – a shadow puppet and fictional character of Greek and Turkish folklore, Postcards – showing ancient Athens over a collection of postcards, and The Evil Eye – used to ward off bad luck. Each has its own piece of handmade furniture, such as the Ladder Chair, a reinterpretation of a typical Scandinavian chair with two functions; to sit on, or to store clothes and accessories upon. I did both.
Situated near to Syntagma Square and the modern shops around Ermou, yet close enough to the historic neighbourhood of Plaka and its neoclassical buildings, NEW Hotel Athens affords its guests the vibrant juxtaposition of old and new that I experienced throughout my Athenian 'New Cultural Weekend'.
The lovely folk at Yes!Hotels have given us an exclusive on the below video too, check it out – it really breathes some life into the amazing images that illustrate this post.