Until recently, Athens was a city very high on my 'must go' list, yet for one reason or another, I hadn't got around to visiting. I'd been to Greece but – whisper it – like many, had gravitated towards the Islands, opting for sunbathing and beaches over exploring the capital – one of the world's oldest cities. Thankfully, all that changed last month when I was invited to spend a few days with the Yes!Hotels Group, the brief: to experience a New Cultural Weekend, Athens style.
Acutely aware of the country's high profile debt crisis and the media attention this has brought, the folk at Yes!Hotels (and to that effect, all the Athenians we met throughout our trip) wanted to show us how despite its issues, this grand city – steeped in rich history – is also modern, contemporary and still very capable of keeping up with the big names of world city breaks. We were going to experience the old and the new and I, for one, couldn't wait to get started.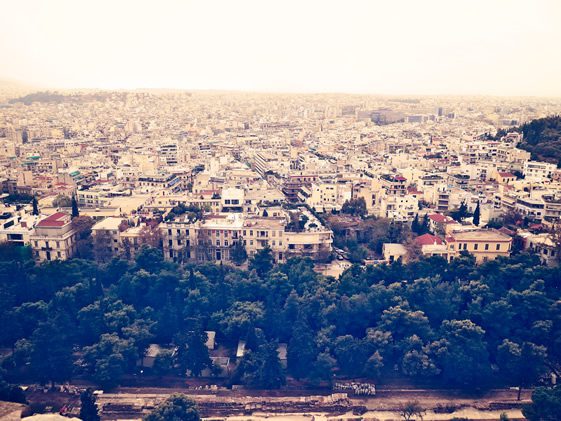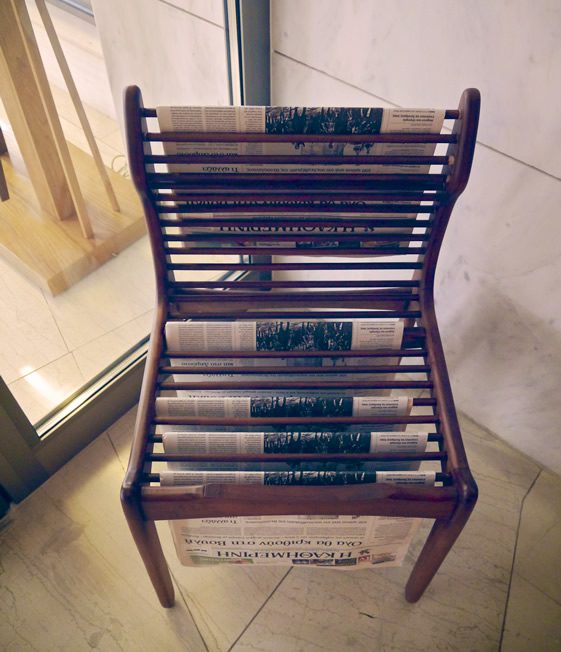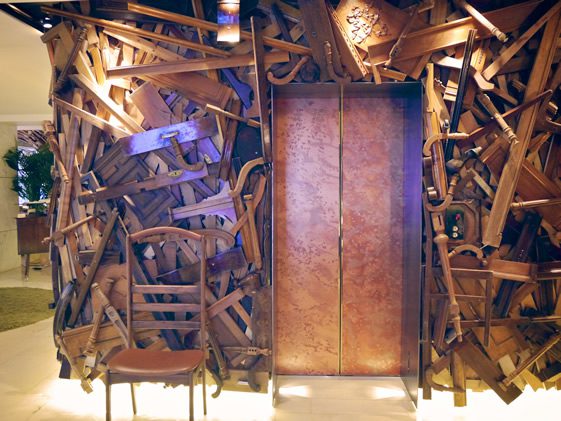 Young, Enthusiastic and Seductive is the expanded form of the Yes! acronym, and it's a mantra you feel in every corner of our lodgings for the weekend; the chain's fifth and most recent property in the city – aptly named NEW. Internationally renowned Brazilian brothers, Fernando and Humberto Campana were commissioned to carry out the architectural work and large-scale interior design, and in turn created The Campana Brothers Workshop, encouraging local architecture students and young professionals to bring local knowledge and flair to the renovation project. The result is a hotel bursting with eye-popping decor, design curiosities and an energy and passion that can be felt throughout.
Our first cultural drop off was The Museum of Cycladic Art, which houses an impressive (and, dare we say, overwhelming) 3,000+ artifacts of Cycladic, Ancient Greek and Cypriot Art. A cultural institution in Athens, the Collection of Cycladic and Ancient Greek Art was donated by Aikaterini (Dolly) Goulandris in 1985 after the death of her husband Nicholaos Goulandris, and opened its doors to the public in January 1986.
The museum's permanent collections are spread over four floors; The Cycladic Art Collection contains more than 400 objects, and is one the most important collections of its kind thoughout the world – the carved figurines (mostly representing naked female figures with a lyre-shaped or triangular head tilted back, arms folded under chest) a definite highlight. Ancient Greek Art occupies the second floor with a more interactive experience, whilst Ancient Cypriot Art and some 500 artifacts of bronze silver, gold and glass are situated on floor three. The top floor's collection – Scenes from Daily Life in Antiquity – does what it says in the tin, and is equally expansive. Overwhelming, but utterly captivating.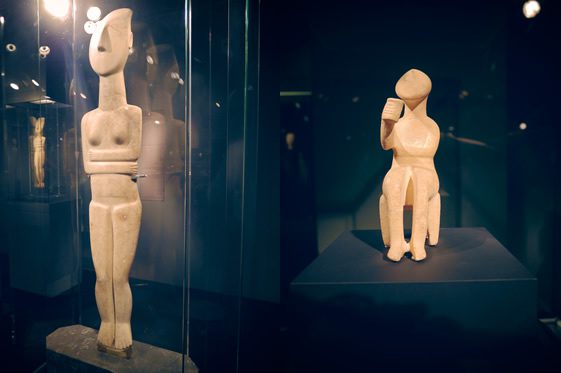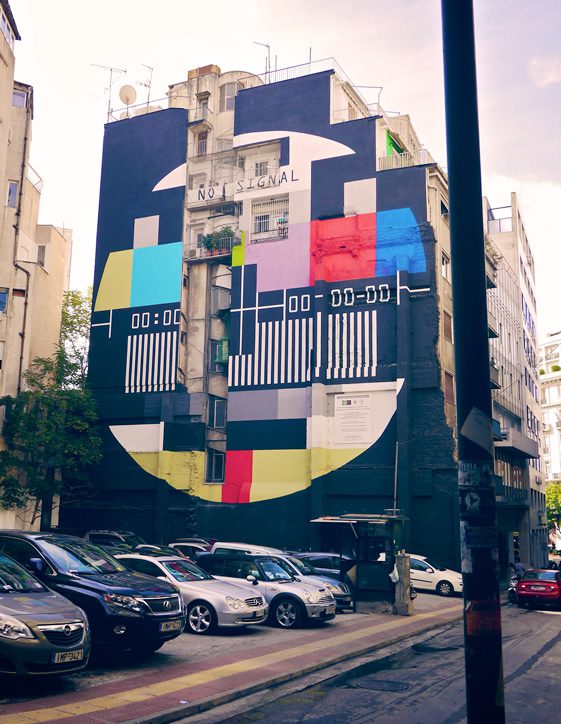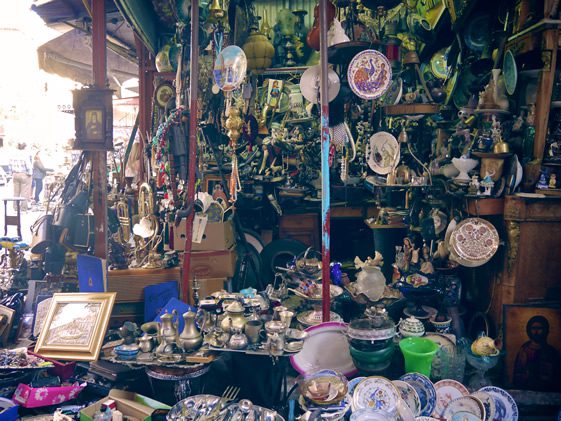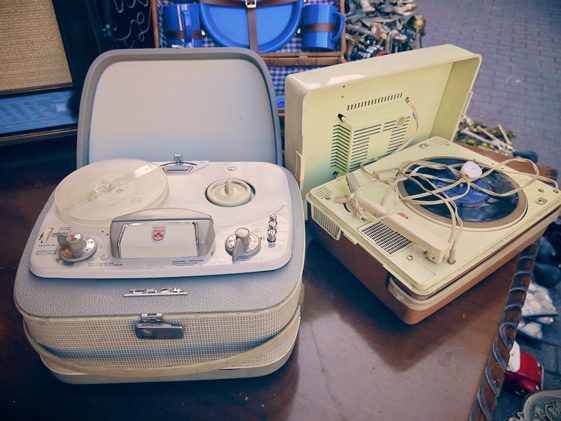 Enlightened by our first (rather hefty) dose of culture, we made our way to another Yes!Hotels establishment; Periscope. Located in the heart of Kolonaki – Athens' oldest and most exclusive neighbourhood – it is smaller than NEW, with an edgy yet chic feel. We're there to dine at Π BOX, overseen by larger than life chef Christoforos Peskias, which fuses fresh local produce with flavours from the Mediterranean and Asia.
The open kitchen meant that we were able to see and smell our dishes being prepared, and the countless small plates that were brought to our table over the next hour or so were an awakening of our senses; the quinoa salad with avocado, green peas and marinated anchovies was sublime, salmon sashimi with hot olive oil and Cretan rusk combined melt in your mouth fish with a contrasting crunch, whilst the pan-fried 'ladotiri' cheese with lemon marmalade really worked, despite sounding as though it probably shouldn't. Lunch continued in this fashion and we tore our way – quite impressively – through beef, noodles and much more, before a selection of desserts – the meringue with coconut cream and strawberries being the clear winner for me.
And so, stomachs satisfied, we're given time to explore Athens on our own and, with that, take in some much welcomed sunshine. I headed to the flea market located within the winding streets of Monastiraki: lined with shops selling everything from The Evil Eye (a blue glass bead charm, used to guard against ill omen), to antiques, furniture, glassware and clothes. Many of the nick-knacks I encountered were charming and characterful, others not so, but it's a welcome chance to meander the city's streets at my own pace.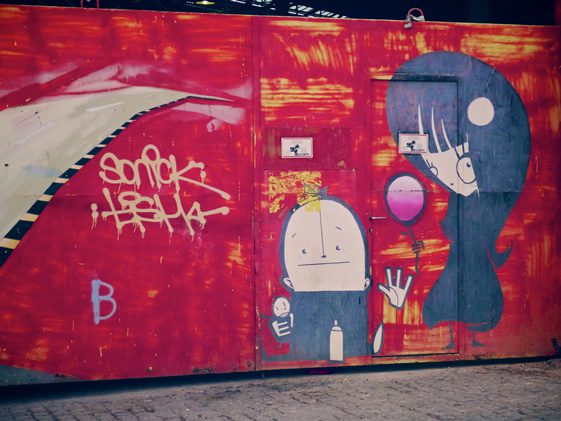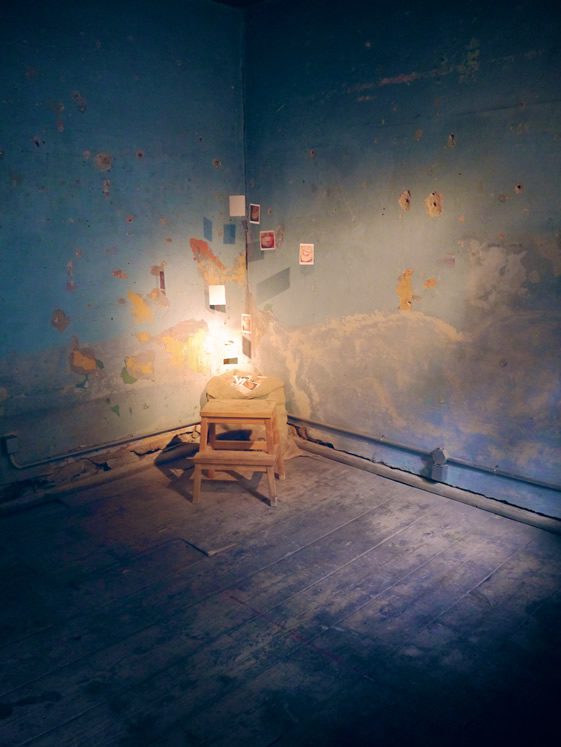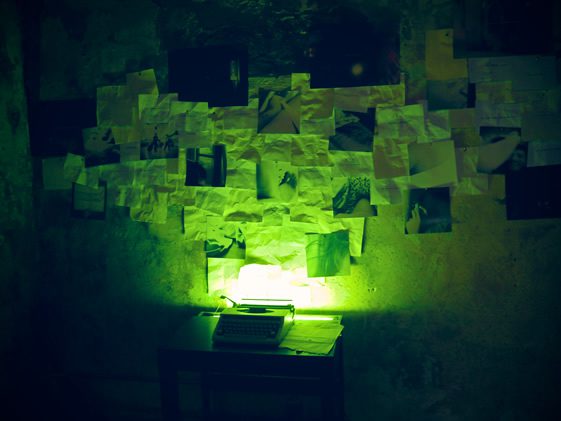 Over dinner at our hotel's appropriately-named New Taste restaurant, we discussed what tomorrow may bring – having been told to expect our own "Modern" Odyssey: an all day event which would give us an alternative flavour of Athens whilst stimulating the five senses. Organised by Original Senses – one of the best local experience organisers in Greece – expectations were high, we desperately didn't want to be left disappointed, and we weren't…
Throughout the day we met locals and spoke to them about their city. We took in the sights, shops and galleries of Plaka before heading over to the gritty downtown neighbourhood of Metaxougeio, and the wonderful Rebecca Camhi Gallery. Current exhibition – Konstantin Kakanias' Tependris Rising – was complimented by lunch in Rebecca's breathtakingly beautiful home, prepared by distinguished chef Dimitris Skarmoutos. The hours fly by, and we make our way back over to Monastiraki to catch a musical performance by the free-spirited Petros Kourtis and Katerina Polemi – before a well-earned rest, reflecting on the events of the day in an indulgent and relaxing Hammam.
We all agree that Original Senses really understand the needs and wants of a traveller, and that our Odyssey had been rather special. And, speaking of Odyssey; it was time to don our glad rags, as we were off to The National Theatre of Greece to take in Robert Wilson's production of the Greek classic. Having opened only the night prior to our visit, the three hour story of Odysseus' journey home after the Trojan War, and his arrival at Ithaca, was quite simply epic – superlatives really don't do it justice.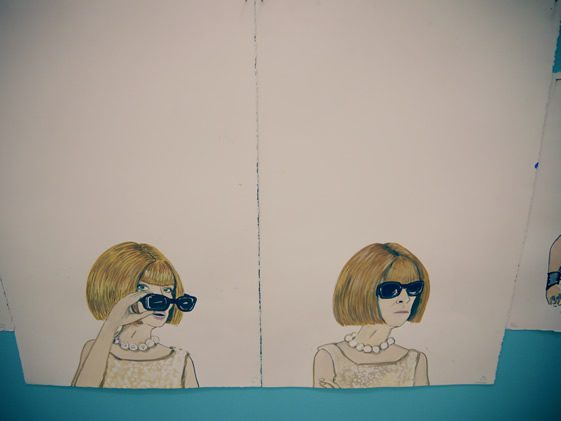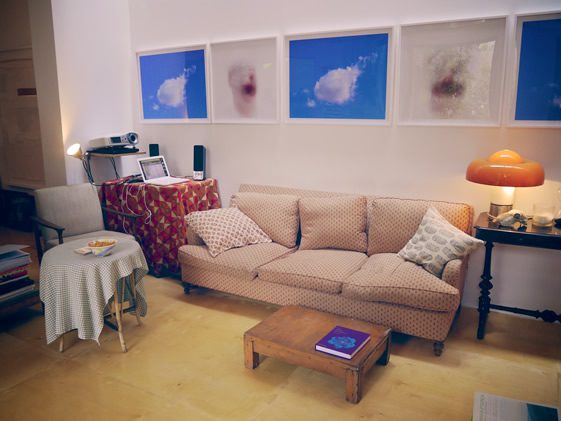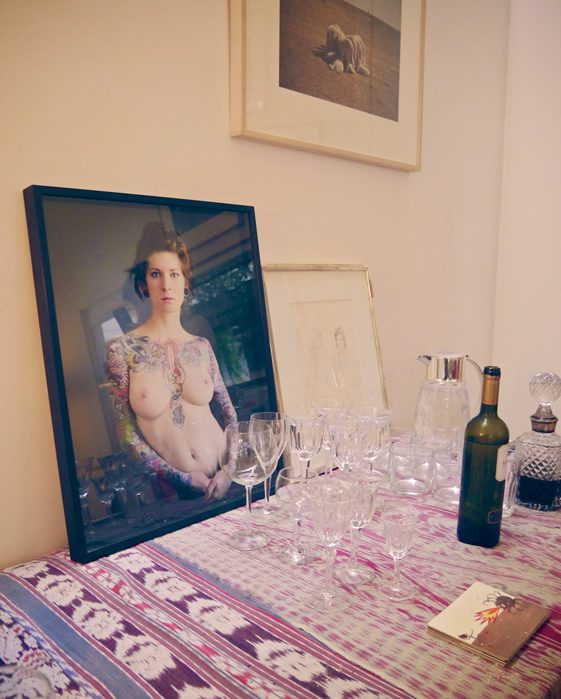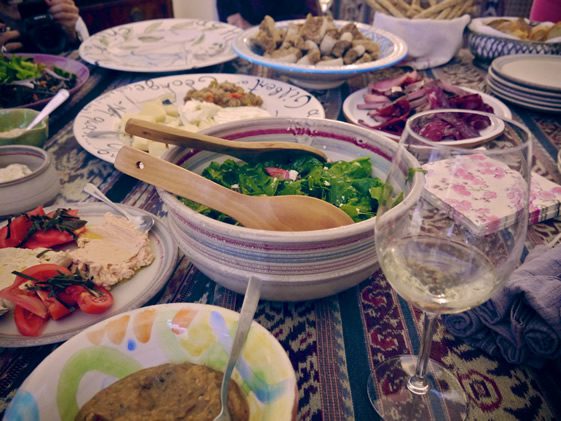 We spent our final morning exploring The Acropolis and afterwards, the new Acropolis Museum. This UNESCO World Heritage Site and ancient citadel located high above the city of Athens the reason (as I'm sure it is for so many) I'd always wanted to visit the city.
The Parthenon – despite undergoing restoration works – remains one of ancient Greek civilisation's most characteristic monuments; a symbol of Western civilisation and European unity, and along with remains of several other ancient buildings, the Theatre of Dionysus Eleuthereus, Odeon of Herodes Atticus, The Erechtheum and Statue of Athena Promachos to name a few, its architectural and historic significance was overwhelming.
Experiencing this true wonder of the world was a fitting end to our three days in Athens – its enduring splendour a reminder that (whatever a battering its economy, people and streets may take in these troubled times) the city and its perennial cultural potency, uplifting public and eternal charm will take more than a bit of corruption and financial woe to get it down.