We've all been there: precisely following a recipe, sweating your onions, julienning your carrots… and then it dawns on you, you're right out of Xanthan gum, and you're down to your last gelatine sheet. Home cooking is getting serious, that big elBulli book isn't just for show any more; as top chefs are getting scientific all over your TV screens, the need to impress at a dinner party is getting all the greater.
After interning at a Michelin-starred kitchen, Nicola Lando realised that recreating these dishes at home was a lot harder than she thought, many ingredients were rarer than hen's teeth down your local Sainsbury's. So, like many a sterling entrepreneur before her, Lando turned a problem into a business, and Sous Chef was born. The newly launched web-shop puts things like dried epazote, cao guo and hibiscus flowers into your pantry for perhaps the first time; repackaging (with some rather lovely design) products that were previously only available in bulk sizes for kitchens to bring haute cuisine home.
We spoke to Nicola about all things home gastronomy, her favourite restaurants, and guilty pleasures…
Competition: the team at Sous Chef have also agreed to give away 5 £20 gift vouchers – tweet the dish that you'd cook at home to us and @souscheftweet, including the hashtag #weheartsouschef (e.g. @we_heart @souscheftweet I'd cook Bibimbap for my Korean housemates #weheartsouschef), 5 entrants will be picked randomly on Monday 17th September at 9.30am.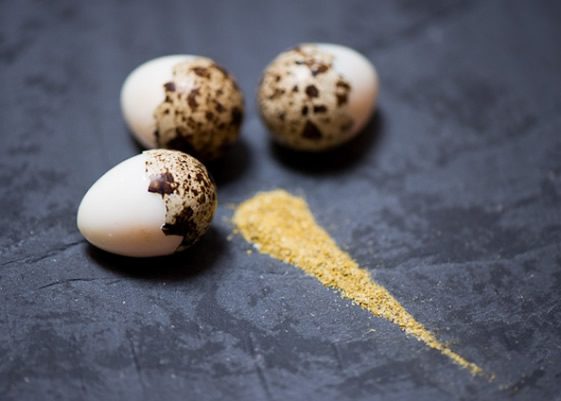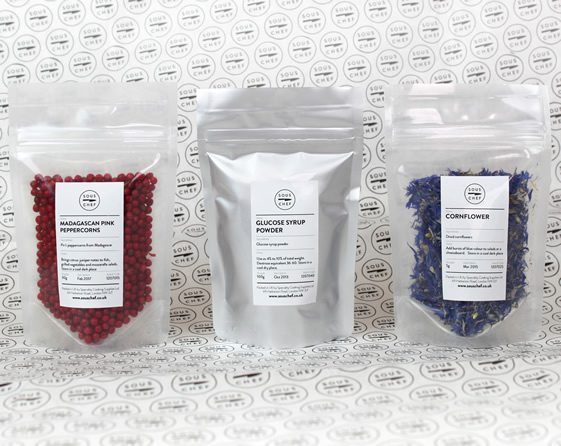 Sous Chef was started as a response to the realisation that many Michelin-starred dishes and techniques simply couldn't be recreated without ingredients or equipment that was all too difficult to come by. Can you tell us a little bit about getting from the concept, to the functioning website, and what's been the most difficult hurdle to overcome?
It's mostly been a lot of hard work, but also a lot of fun and a real intellectual and operational challenge as so much is new to us. A key thing was finding the right partners early on – our web team at Limesharp have been brilliant on the technical side and we're also delighted with the brand look and feel that Robot Food helped us with.
Some of the things we thought would be easy – like buying – actually proved quite difficult. Hard to find, quality ingredients from reliable suppliers really are quite hard to find! Whereas elements that we thought would be difficult – dealing with all the various rules and regulations that govern our operations for instance – haven't held us up. We've found the various officials we've been dealing with to be very helpful and courteous, and we're proud to announce that we've just been awarded a maximum five star food hygiene rating.
Who are the team behind Sous Chef, and what are their backgrounds?
There are currently three of us working on the site, including my husband Nick, Rachel – our writer – plus Toro, a naughty spaniel.
Before starting Sous Chef I worked in venture capital helping small companies grow. One of the better known companies I worked with was Streetcar. I also worked with Almondy, a Scandinavian cake business, and SUSO, a healthy fizzy drink. The guys there were a big inspiration in going it alone and starting something from scratch. Nick is a chartered accountant by training, which has proven very useful. He spent the last seven years or so in investment banking, most recently at Nomura. Rachel worked as a chef throughout university holidays. She then trained as a journalist, writing all about booze for Class magazine and then Reader's Digest – as well as keeping her food blog – before joining us at the start of the year.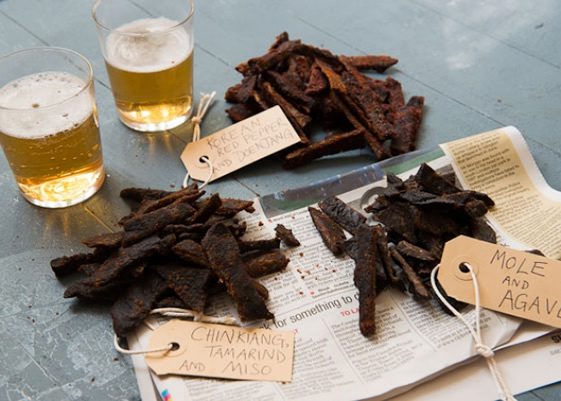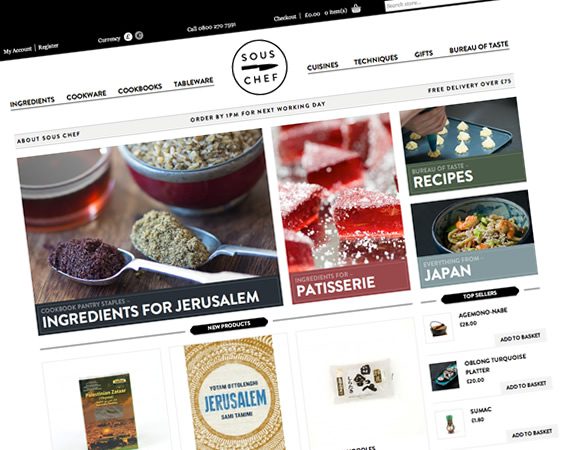 What's the initial response to the website been, and are any particular ingredients or products doing particularly well?
The response has been really encouraging – orders are coming in and we've had lots of great feedback from customers and friends. There's a huge community of enthusiastic home cooks who are keen to share what they've been making with our ingredients – so much that we're thinking of starting a weekly round-up on the site where we post the photos and recipes people have sent in.
Our kimchi-making kits have been selling well, as have the packs of different salts, mushrooms and chillies. I think it's because they're exciting ingredients that home cooks haven't had much chance to use in the past.
A lot of work seems to have gone into sourcing the right ingredients, has this involved much travel – and do you plan to continue scouring the globe for the best products to continue evolving your offering?
Sourcing ingredients has been a big challenge. I've travelled to huge European trade fairs, visited big food markets in the middle of the night, and spent a lot of time with leading chefs to find where to source the best ingredients.
It took us a long time to decide which products to launch with, purely because there are so many exciting different things we're keen to stock, so we'll definitely continue to expand our lines.
What would you eat for your last supper?
Omakase at a great Japanese restaurant. I love sushi and sashimi – so much in fact that out dog is named after Toro, a particular favourite!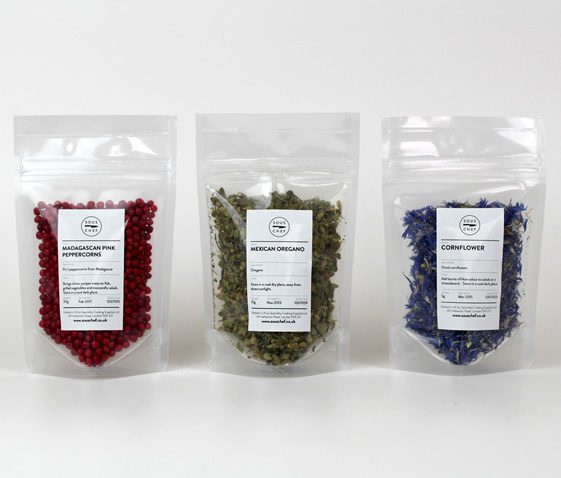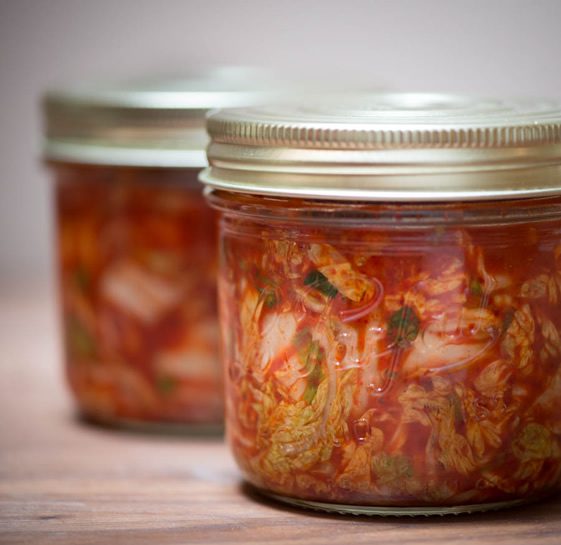 Any guilty dining pleasures in the Sous Chef offices?
Rachel and I have developed a bad habit where we start talking about kimchi around 11 o'clock in the morning… once you start thinking about it, you can't stop until you've satisfied the cravings, so at the moment we're eating a lot of bokkeumbap. Nick (and Toro's) guilty pleasure is anything left unguarded in the kitchen. Just last week we left 800g of jerky on the side, and it was gone within an hour. Neither accepted responsibility.
What are your favourite restaurants?
I love the Hunanese restaurant, Yipin China in Islington. Nick's favourite is Goodman and Rachel's is Corner Room in Bethnal Green.
If you could travel to one country/city tomorrow to sample food, and discover ingredients, where would it be?
Mexican cuisine is really exciting, and there's a real surge of interest surrounding it. This summer Rachel and I went to MadFood Camp – a string of lectures organised by René Redzepi – and we heard Mexican chef Enrique Olvera speak. He handed round strips of dehydrated, fermented banana which may sound disgusting, but they were delicious and complex and exciting.
At the moment we stock lots of Mexican products such as cactus, tomatillos, corn husks, a great range of chillies, and cuitlacoche – and inky-black, cultivated fungus – but there's much more still to discover.
Where do you see the Sous Chef brand in 5 years' time?
I'd love Sous Chef to become every adventurous cook's favourite shop. Not just selling amazing products but also sharing knowledge and helping our customers become the best cooks they can be.