Since setting up shop in 1997, Joe Mill's The Lounge Soho has been one London's hottest spots for all things barnet related; welcoming an array of clientele from prostitutes to celebrities. It's seen somewhat of a renaissance on the streets that surround it too, Soho has transformed from seedy to stylish as Mill's salon has gone from strength to strength. He added super-cool barbershop Joe and Co. to his portfolio at the end of last year, and early this he celebrated 15 years in the game with an overhaul for his original salon, from graphic designers Hyperkit – pulling off their second interior project with the panache of old pros.
We caught up with Joe to talk Soho, design, music and more…
You're celebrating the salon's 15th anniversary this year, could you sum those years up in a short sentence?
A challenging but hugely rewarding adventure that I have enjoyed every moment of!
What's been the most exciting thing to happen in that time?
It's hard to pin down, as there are quite few stand out moments for me; they include the very first moment the doors opened in 1997 (it was always my ambition to have my own salon) or the unveiling of the new re-furb in January. Both very exciting to me!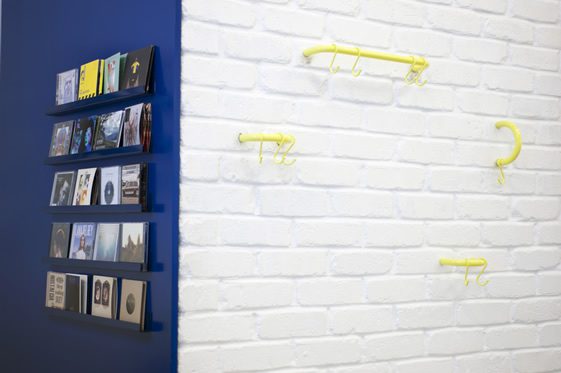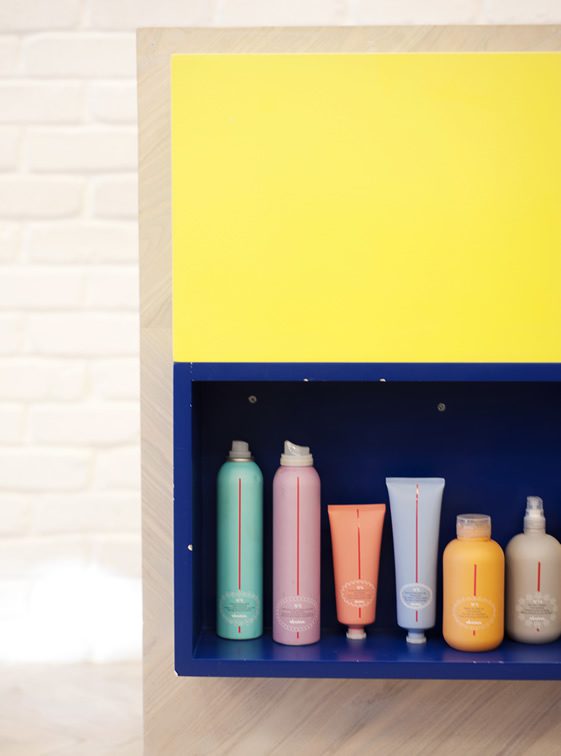 When did you open up Joe and Co. – and what was the thinking behind it, were men still too scared to go into a traditional salon?
We opened Joe and Co. in September '11. Even though The Lounge Soho started with much more of a male clientele (hence the name The Lounge – guys 'lounging' in a relaxed space, playing play stations at reception, drinking beer) in recent years The Lounge Soho had become far more female client dominated and we wanted to embrace to natural change, but this left the guys being slightly pushed out (women tend to be more organised with bookings so guys who were used to booking last minute were left short).
We realised this was a good excuse to create a new business venture and capture these guys by offering more bespoke and tailored service just for guys to meet their needs. A space came up around the corner and it felt like it was meant to be. It was a lot smaller than The Lounge Soho site but in some ways for a barbershop it needed the intimacy small space can bring.
I was keen from the start to steer clear of a traditional feel that felt so synonymous with gent-only salons and revolutionise what could be offered, the same way we have tried to do with The Lounge Soho; to create something unique and fresh, which was the case when The lounge Soho first opened. Although we still have regular and new male clients coming to The Lounge Soho, but now we feel we have covered both eventualities quite well – catering for all preferences.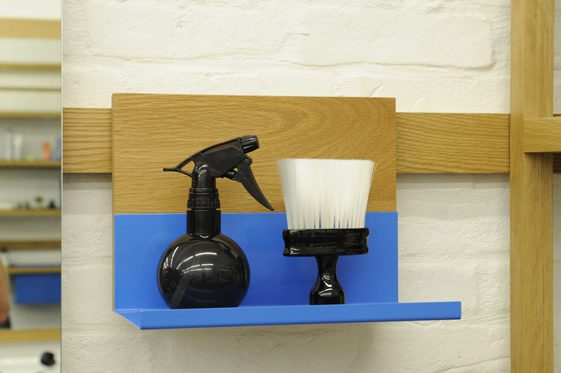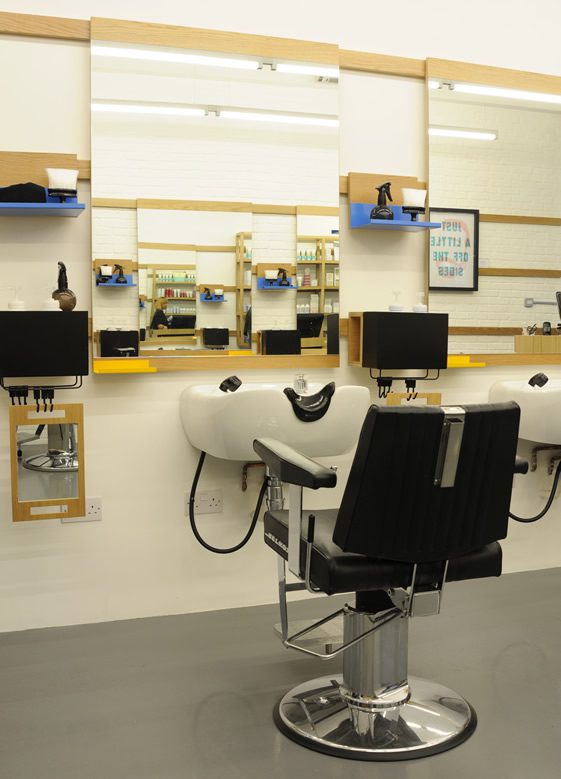 Music plays a big part in the salon, does this come from a former life (previous career, not spooky reincarnation stuff, of course) Joe?
Yeah, I spent a long time DJing around the country and in London during the 90s. I had always had a passion for music and in particular the way it can change the atmosphere in somewhere like a salon. The music is carefully selected so we cover stuff that people may never have heard before or rehash classics. There is no type of music that has not been played; so it can range from folk, electro or eclectic worldwide music.
We also take care to structure what is played when over the day and we keep things fresh by adding and taking away CDs on a weekly basis, ideally changing our full selection every month (hence the 'Music Of The Month' nick name). We also noticed it helps to get clients involved and engaged them on another level through music.
We make it a feature in the salon by putting the CD covers on display, and also have a dedicated page on our website for people to get music inspiration. It's a lot of work, but it really makes a difference.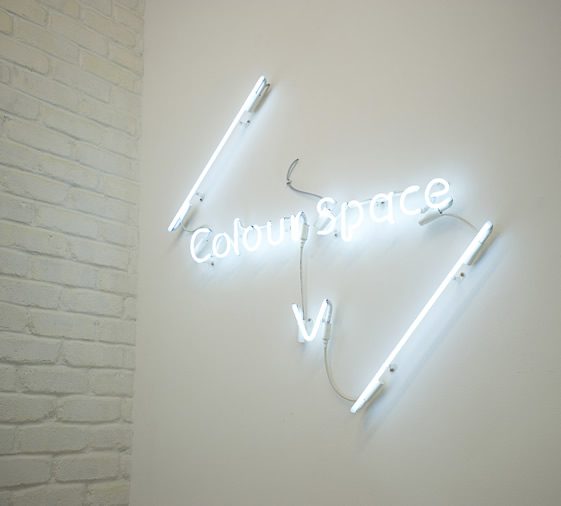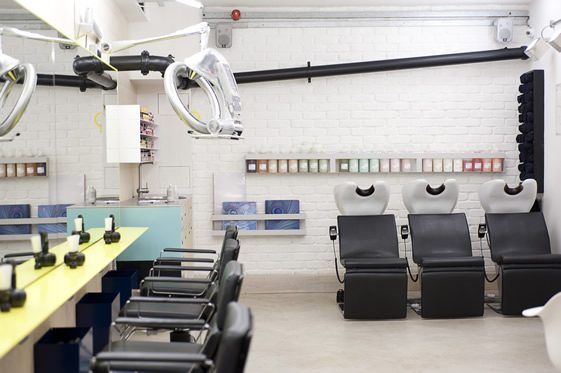 Can you tell us a little about the Cut Throat Gallery?
Nearly everyone who comes to the salon has their hair washed, and the feedback I have always heard is that it's an important part of the process of getting your hair done. We were keen to enhance this process further with ceiling art as an alternative to a white ceiling or staring up the nose of whoever is washing your hair!
We used that space to show off art work, photography, design prints and anything else we feel is interesting. ID, Time Out, Tomato and Hyperkit (currently – the salon designers) are just some of them, and we would love to curate it with more gusto – but we never have enough time. Again, it was great to then talk to clients about what was on the ceiling and they would look forward to the new vision so we would try and rotate every 8 weeks (the average return time between clients).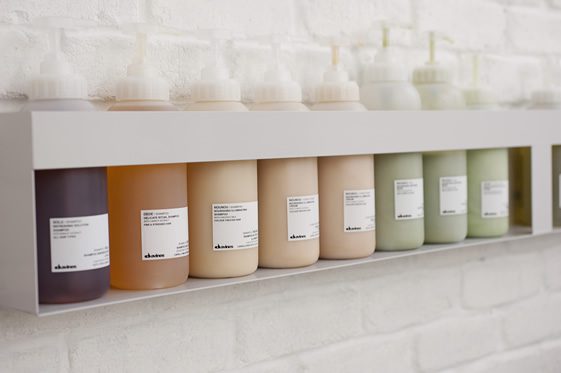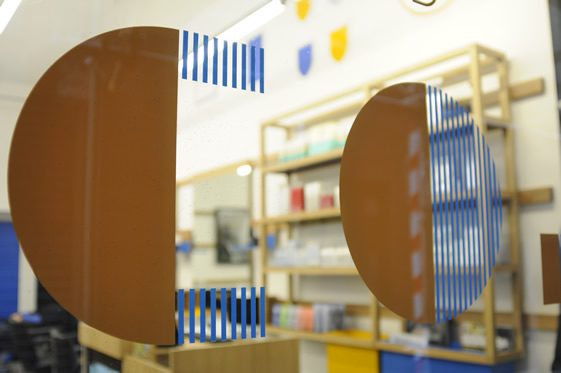 You work with a real diversity of clients, from the well-known to "ladies of the night" as you put it, what's the most interesting thing you've learnt from chatting to your clients?
That every one is equal! It doesn't matter where they are from they all have the same types of problems and concerns. It's part of my personal ethos to treat everyone the same, celebrity or pensioner (we do get a couple of these too!!).
How do you think Soho has changed in the last 15 years?
It was very much a "village" when we opened and some of that feeling has been diluted with the appearance of mainstream shops. There were some bad parts of Soho and those areas have been cleaned up now; it is on the up again and it is amazing to see so many new/different businesses opening in the area.
We always quite liked the fact we were a hidden gem and you had to seek us out, but having crack addicts at the front of the shop dealing drugs is not the ideal, thankfully those days are long behind us.
Where's your favourite spot for dinner and drinks?
Soho is such a great place, there are so many places to choose but "Barfina" tapas bar on Dean Street is always great and for a drink you can't beat "The Endurance" pub on Berwick Street which is the salons local!
Again, this is a question I get asked a lot so we created a page on the website with our personal recommendations and we are always keen to post other new openings on the 'journal' part of our website.
Happiness is…
My family!