Topshop, oh Topshop – it's Britain's inescapable high street monster brand. In every city across the country, it has almost become larger than life. What you might not know is that the company puts on a show at London Fashion Week each season for their Unique range. While the front row is always one of the most celebrity filled, the clothes themselves can feel a little try-hard. Two seasons ago the theme was Dalmatians – so models walked with face paint and puppy dog buns – and last year the collection had a hip-hop Cleopatra vibe. While that was all fine, it didn't make a huge impact in the fashion stakes.
This season though, the Topshop show was one of the most talked about. Not because of the brand behind it or because it pulled out any fancy tricks. Simply put, the show painted a picture of the type of woman much of the audience wanted to be. Casual yet refined, she looked natural and at ease but at the same time perfectly put together.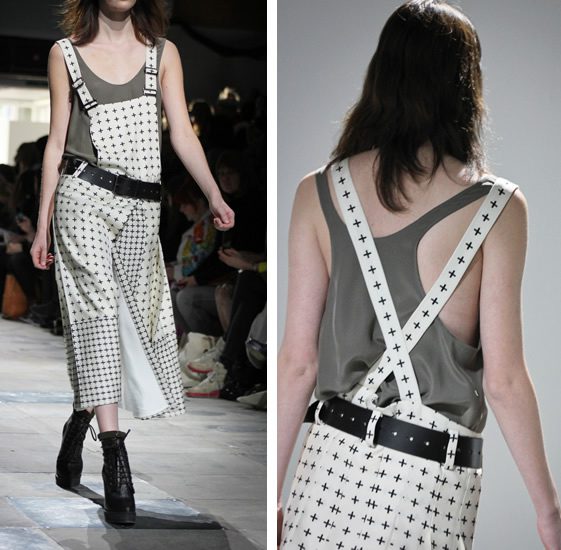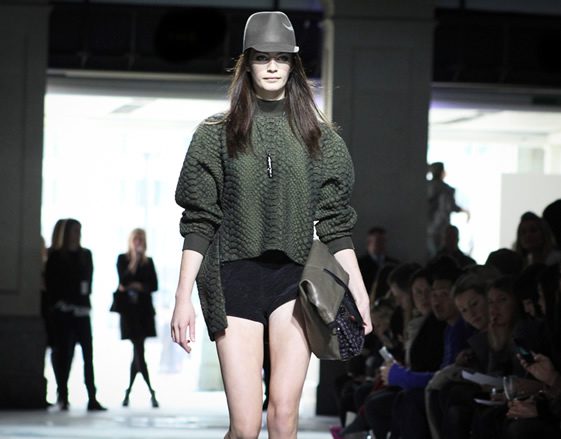 The best thing about the collection is that it covered just about everything you'd need from a winter wardrobe. Forget about struggling with coats. They did two ankle skimming ones in deep green and burgundy that will undoubtedly become the most popular shape of the season. They nailed it in terms of knitwear too. Soft and thick, they were the sort of pieces you could wear throughout the entire weekend or just as easily pull off at a nice dinner. Skirt lengths were longer and sat low on the hips – a nice interpretation of the midi-trend (i.e. wearing skirts that hit mid calf).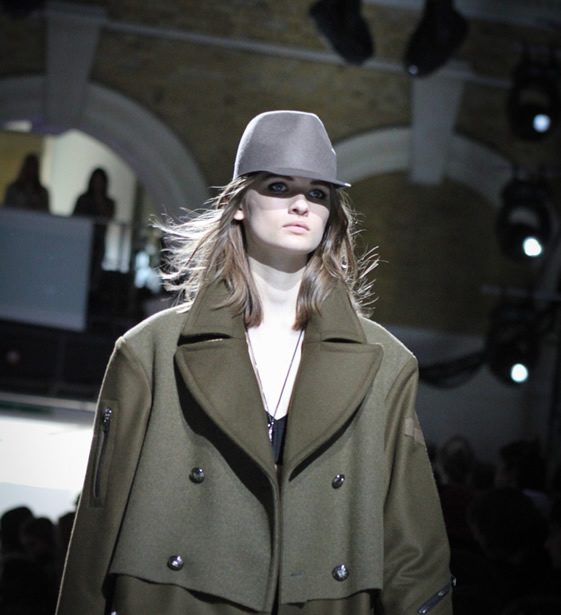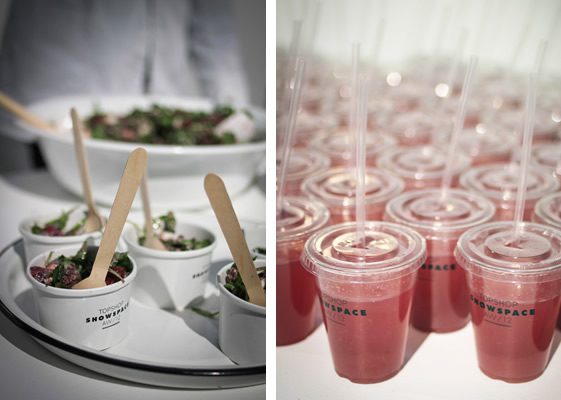 Proportions were loose and fluid. Sleeves were pushed or rolled up and, when skirts or dresses were worn, legs were left bare. There were a pair of knee high boots that stayed just on the right side of trashy. Handbags were big but carried as (slightly awkward) clutches. My least favorite part of the collection was the dresses. They felt a bit predictable, and like they were made especially for 'going out'.
Arguably, there's little worth in creating a collection that will fill the editorial pages of magazines but fail to sell in shops. Thankfully, that won't be something Topshop has to worry about this season.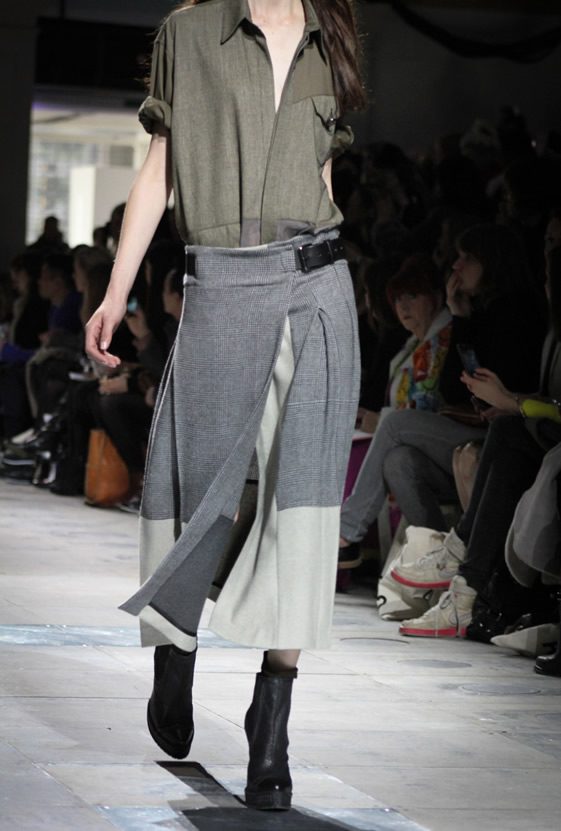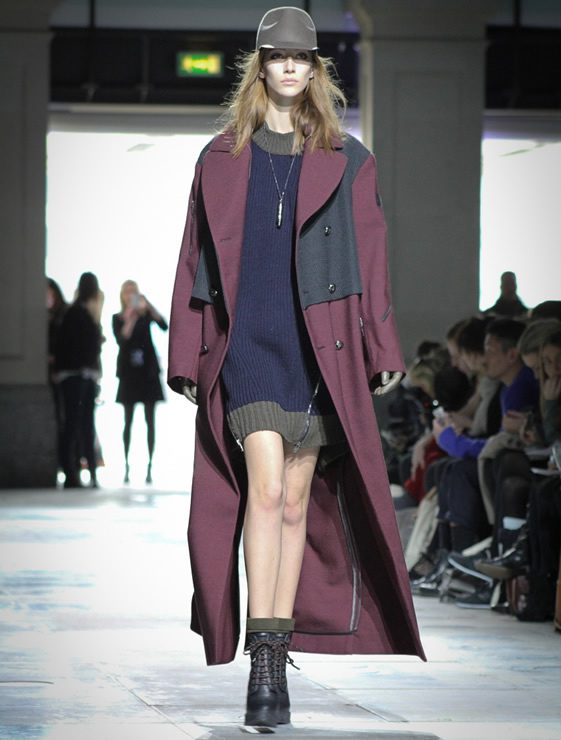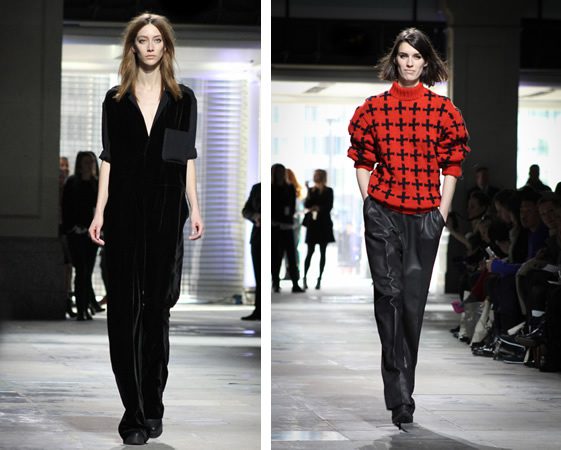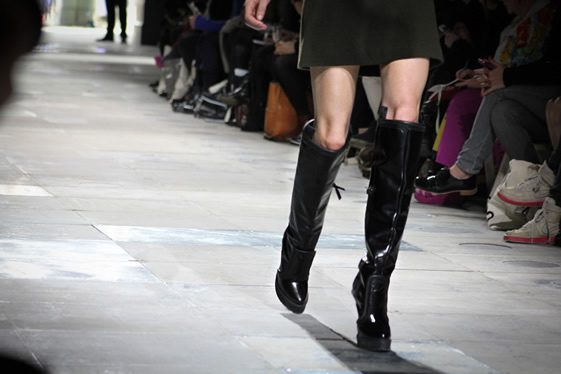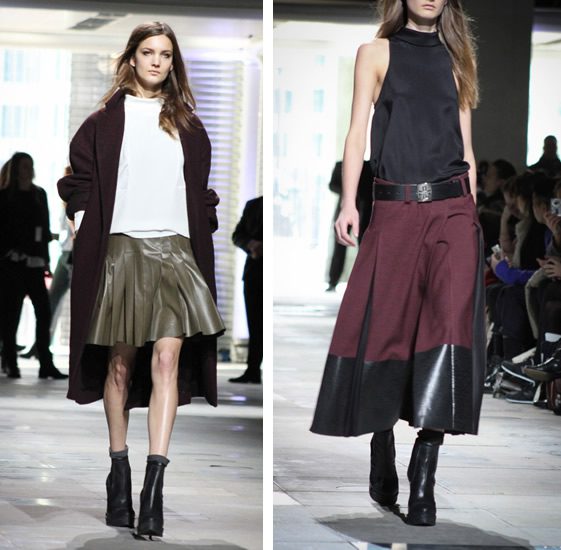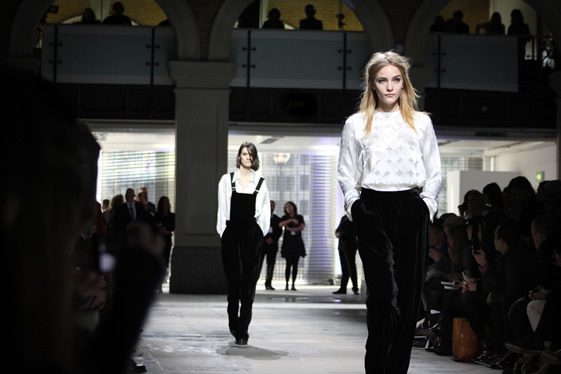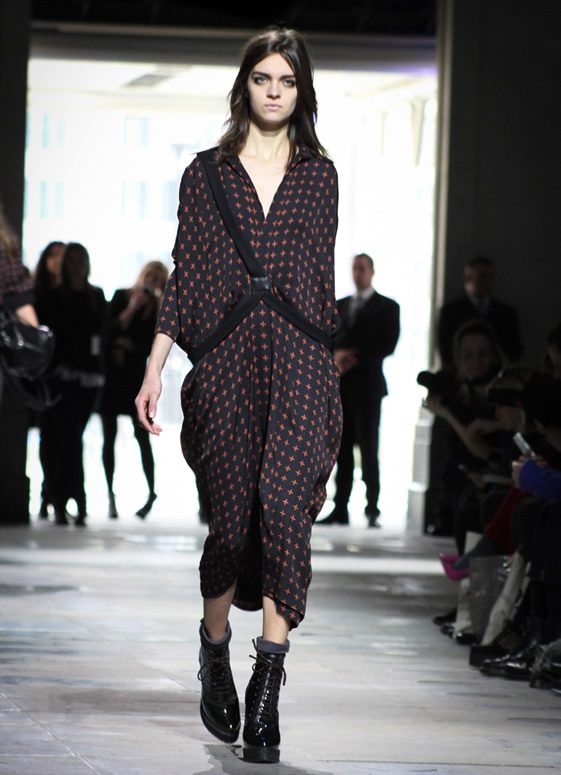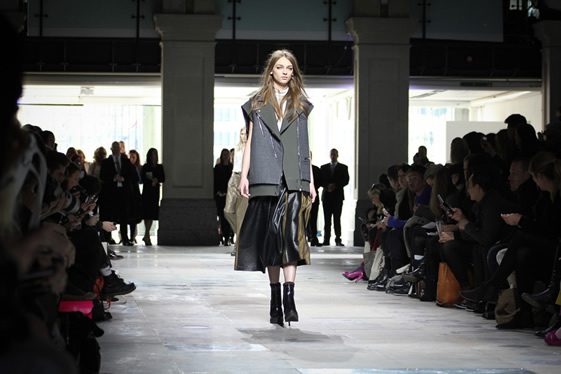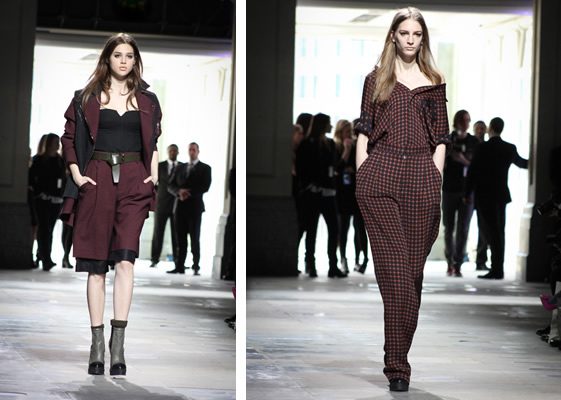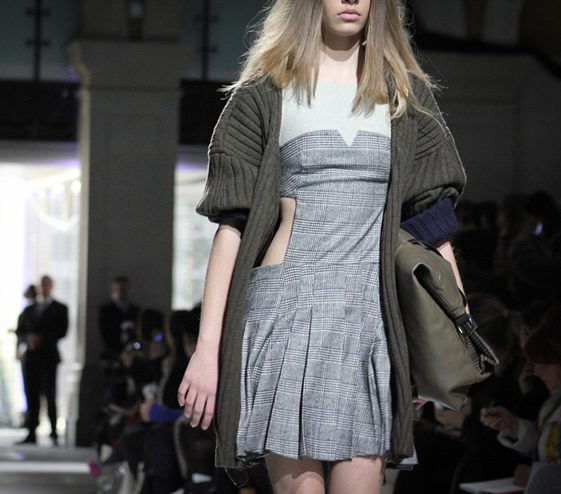 Photography © Jennifer Inglis