Officially opening its doors just over two weeks ago, we got ourselves a sneak preview the week before, and had the immense pleasure of shacking up for the night at the jaw-droppingly fabulous The Zetter Townhouse – baby sister to Clerkenwell's famous The Zetter Hotel.
Taking our grievances with overdone, stark minimalism to the nth degree, stepping from the cobbles of beautiful St John's Square through the doors of the elegant Georgian townhouse is like stepping into the home of a very British, classically eccentric, millionaire. Taxidermy, eclectic antiques and opulence battle for space with street art, mid-20th century retro classics and an abundance of lavish fabrics – all perfectly balanced, all perfectly outlandish. It's as if Paul Smith, Banksy and Dame Westwood – is that her looking over us in the cocktail lounge? – had performed a midnight raid on a local antiques dealer.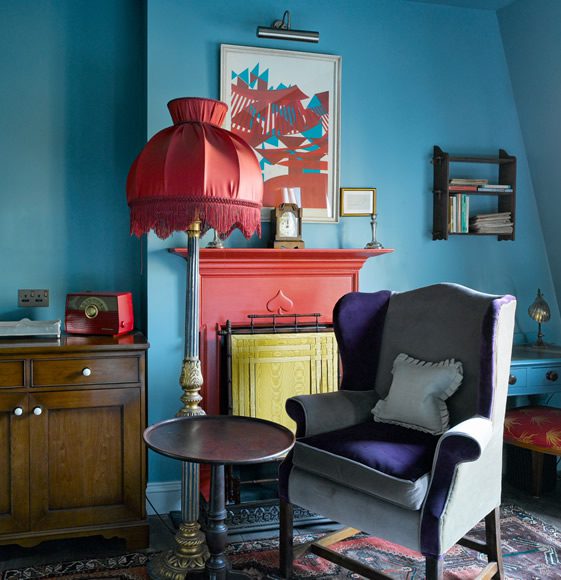 We were lucky enough to be put up in the decadent Townhouse Apartment [below], an elegantly decked out suite with all the amenities you could possibly ask for – a Sonos sound system, freestanding bath, Nespresso machine (sure beats a Travelodge's tea and coffee making facilities) and regal lounge space ensured we were dragged kicking and screaming from our room come checkout time.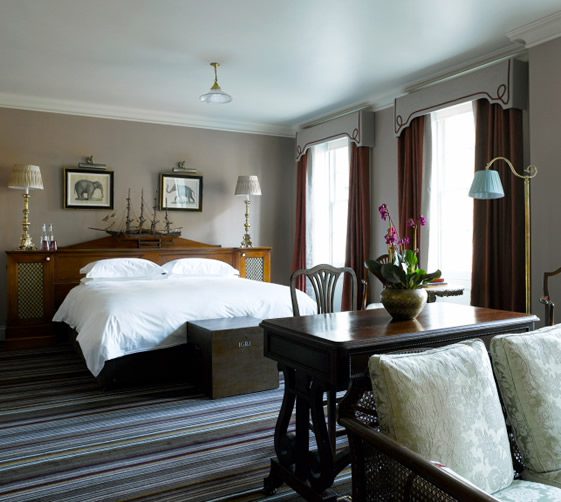 Of course it's not just the 13 sumptuous rooms upstairs that are worth the trip to stylish St John's Square – The Cocktail Lounge at the Townhouse – a collaboration with the creators of the award winning 69 Colebrooke Row, Tony Conigliaro and Camille Hobby Limon – has already become somewhat of a hotspot, and having popped to the bar for a quick aperitif during our stay, we soon had very little reason to go elsewhere, in fact, everyone was coming to us. Rhubarb Kir Royal, Nettle Gimlet (Beefeater gin with homemade nettle cordial) and The Flintlock (Beefeater 24 gin, gunpowder tea tincture, sugar, dandelion & burdock bitters & Fernet Branca) are just some of the Olde World themed recipes that continue the curious thread of eclectic heritage.
If genuine luxury, a witty and boldly individual style, exceptional service and a distinct atmosphere of understated cool are more your thing than overpriced, try-hard, be-seen-or-be-a-nobody "glamour", then we'd be hard pushed to recommend a better place to be and to stay than this decidedly quirky Georgian townhouse…