If we can agree for the moment that necessity really is the mother of invention (pipe down for a second, pedant at the back), and that invention of some sort or other has played a crucial role in most things that are good or beautiful (I'm calling security), then it's clear that the art-lover owes necessity a significant debt of gratitude. That's not my original line when I ask Alma Charry about her animations for the short-film Contention — I just think they've got a haunting lure all their own — but that's the type of story that emerges.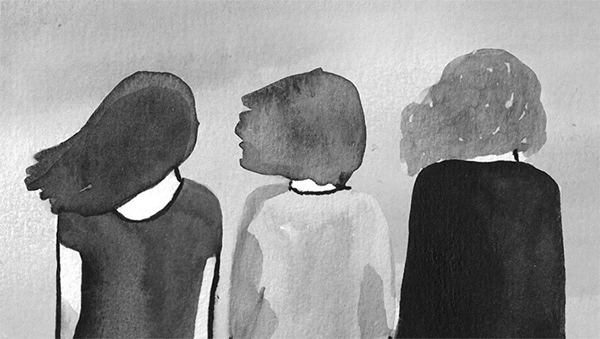 'The directors of the short are good friends of mine. To be honest, there was no budget, no time, and they needed something — so we had to come up with an effective solution, which was challenging and in a great way.'
The results are little minimalist, monotone glimpses of fairytales, and so organically — inevitably — do they fit the piece that it's hard to think that they weren't what was always intended. Also surprising, at least to an old technophobe for whom GIFs have all the appeal of a niggling but persistent spinal twinge, is that they're GIFs. It's a form that I may have, it seems, underestimated, which only exists because of the limitations it's designed to accommodate.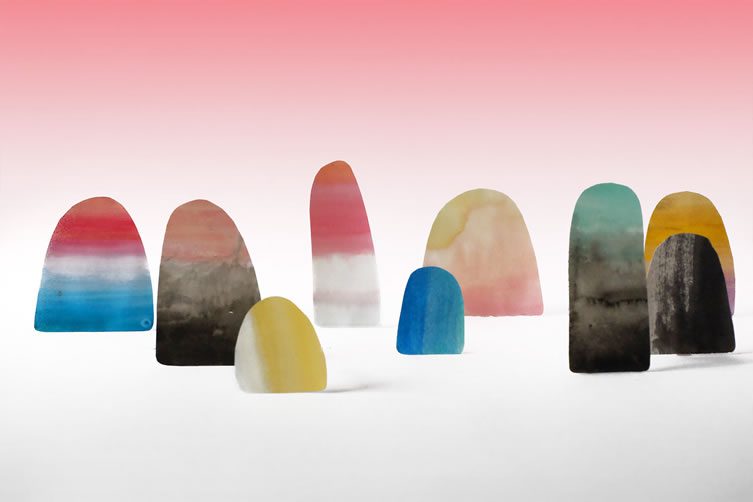 'My only knowledge in the animation field is GIF-making,' Charry tells me. 'I've been doing it a long time, and by their nature you have to keep them simple and amusing — it's a great medium, with a kind of a lo-fi poetic power to it, and as you can see (hopefully!) it can have applications in some unexpected places and produce unexpected moods.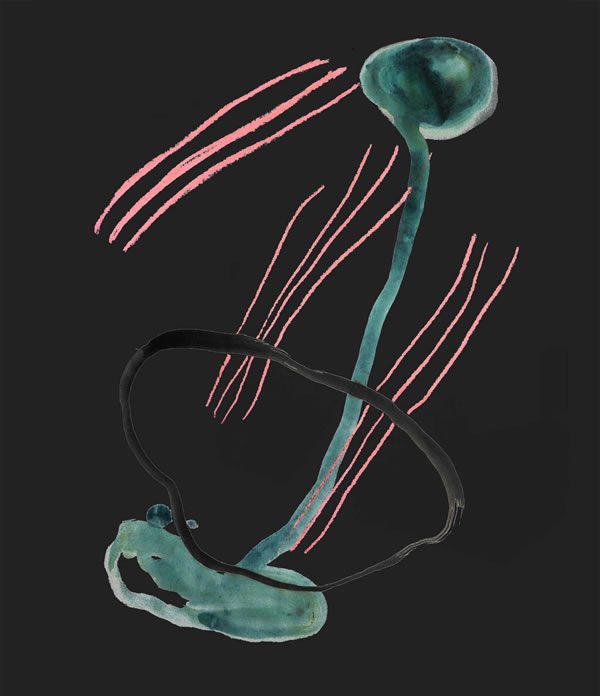 For Contention, with its particular context and constraints, I worked with original ink drawings, animated digitally. To resolve the problem of time and budget, I decided to chose one focus point in each picture to animate. Turns out, though, that created a great resonance with the story of the film as a whole: the three girls are waiting desperately for their lovers to come back from the sea and slowly turning into stones on the cliff. So the animation focuses on the stillness of the girls, with the progressive movement of nature slowly enfolding them.'
A Paris-based designer and artist, Charry is well known for a charming and varied output that combines colourful playfulness with more muted tones and a range of sensibilities encompassing abstraction and impressionism as well as gentle humour, montage and textiles. In fact, her range is so broad that it can be a little difficult to put your finger on precisely what it is she does, though whatever it is always has her fingerprints all over it. Was that eclecticism always part of the plan?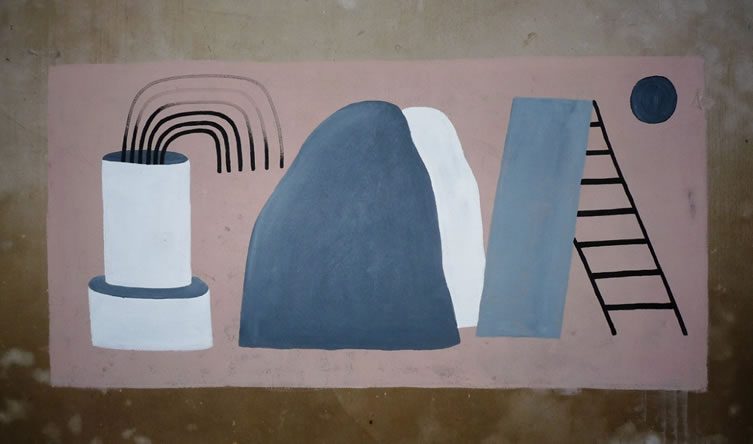 'It was not intentional per se, no …' she laughs. 'Maybe it's because I didn't get to art school, so I started making-up for what I lacked in technique and education by doing a lot of different things. I rarely say no to projects even to this day, even if I don't have a clue how to approach them. It's more fun that way, and it's the only way I've really worked.'
Maybe that's a more common approach in the 21st century, with the internet affording so much opportunity for exposure and experimentation?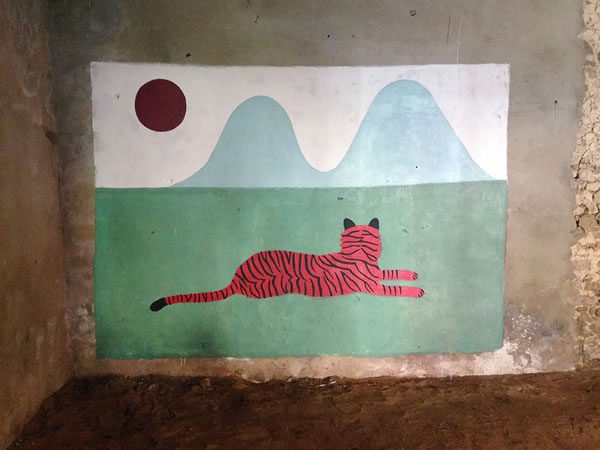 'Definitely. I started to show what I was doing very early, thanks to Tumblr etc., and that's both a good and a weird thing. On one hand it taught me a lot about self-branding, and made me evolve quickly thanks to the reactions of others; but on the other, it also means that a lot of things that I sure wouldn't do now has been seen and are still out there. Not that I'm ashamed, of course: on the contrary, I embrace the different sides of my work. I love the diversity.'
Working with friends on Contention was not an isolated incident, either. She also works a lot with musicians, producing album-art and tour-posters for bands including Casablanca Drivers and Charry & Laflamme. How do these collaborations/projects come about?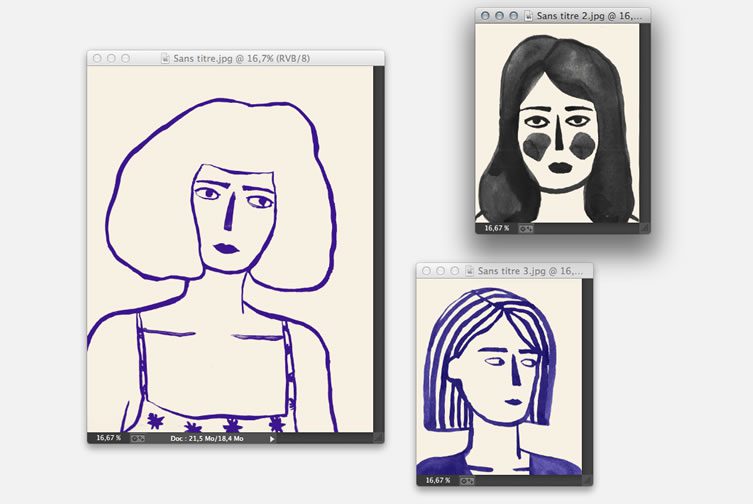 'Actually, Casablanca Drivers are also friends of friends! They are a great crazy French band, so I'd love them anyway, but that's how that particularly came about. Apart from that, it's fun working for other artists, musicians and such, because the level of interpretation is very special; stories are already told, there is a piece of art already living on its own (an album, a play, a book) and it is a very rich place to work from.'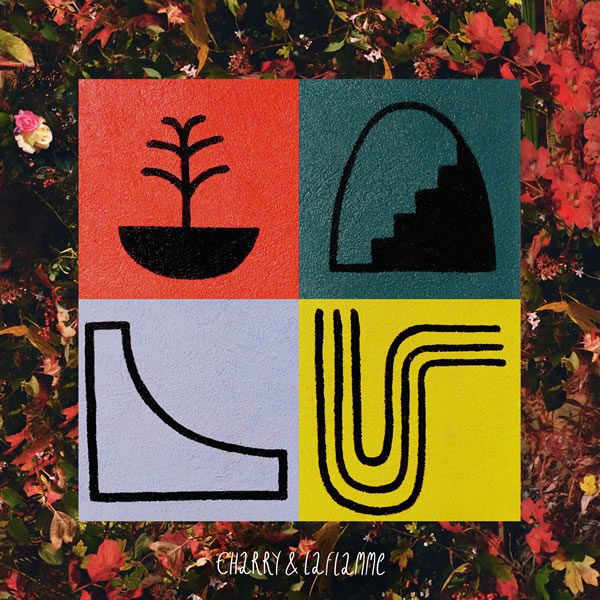 And how about Charry & Laflamme? That's a really striking piece.
'For Charry & Laflamme I was let completely free to do whatever I wanted, so I took the opportunity to do something a little bit different from my usual illustrations; I decided to do a mural painting, and to create from that different layers of images that could be played with, superimposed, arranged together or separately. So the first layer was the painting, the second is a floral and lightning composition around the painting, the third would be the photograph of the whole thing, the fourth is the digital decomposition of all these elements as pictograms and so on.'
With such eclectic and collaborative work there are a million avenues that one could pursue, but of course a single interview only gives so much scope. What, I want to find out from her before we finish, is next? Some artists start out diverse and then grow increasingly fixed, but I suspect that won't be the case with Charry.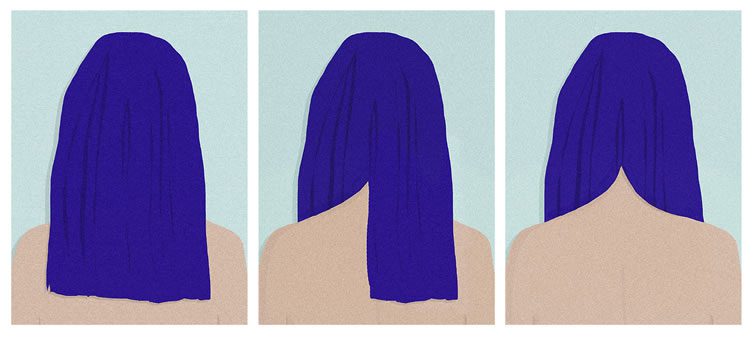 'New directions!' she says without hesitation. 'Currently, I'm working on the development of a short animated film, which I am very very excited about. I also have a project in development with a friend, more about design and decorative objects. I'm also thinking of pursuing more textile stuff like the project with Vida Voices, which I love. And always more and more of my own personal stuff, too.'
For my part, rather surprisingly, I find myself hoping for more GIFs – which is a testament to Charry's unusual appeal in itself.