Part of independent creative project Light ADL, Aurora is supported by pillars of sustainability, local produce and social responsibility and sets out to create memorable dining experiences with the aim to nourish and engage diners.
Located in Adelaide's CBD, on the ground floor of a 150-year-old former tobacco factory, the venue blurs the lines between restaurant, art gallery, and performance space; exploring and celebrating the relationship between industrial originality and a theatrical, modern rich palette. Led by Brendan Wessels and Sam Cooper, Aurora's menu introduces diners to a fusion of diverse cuisines through a five-course tasting menu, or a la carte offerings, food that changes with the seasons and its availability.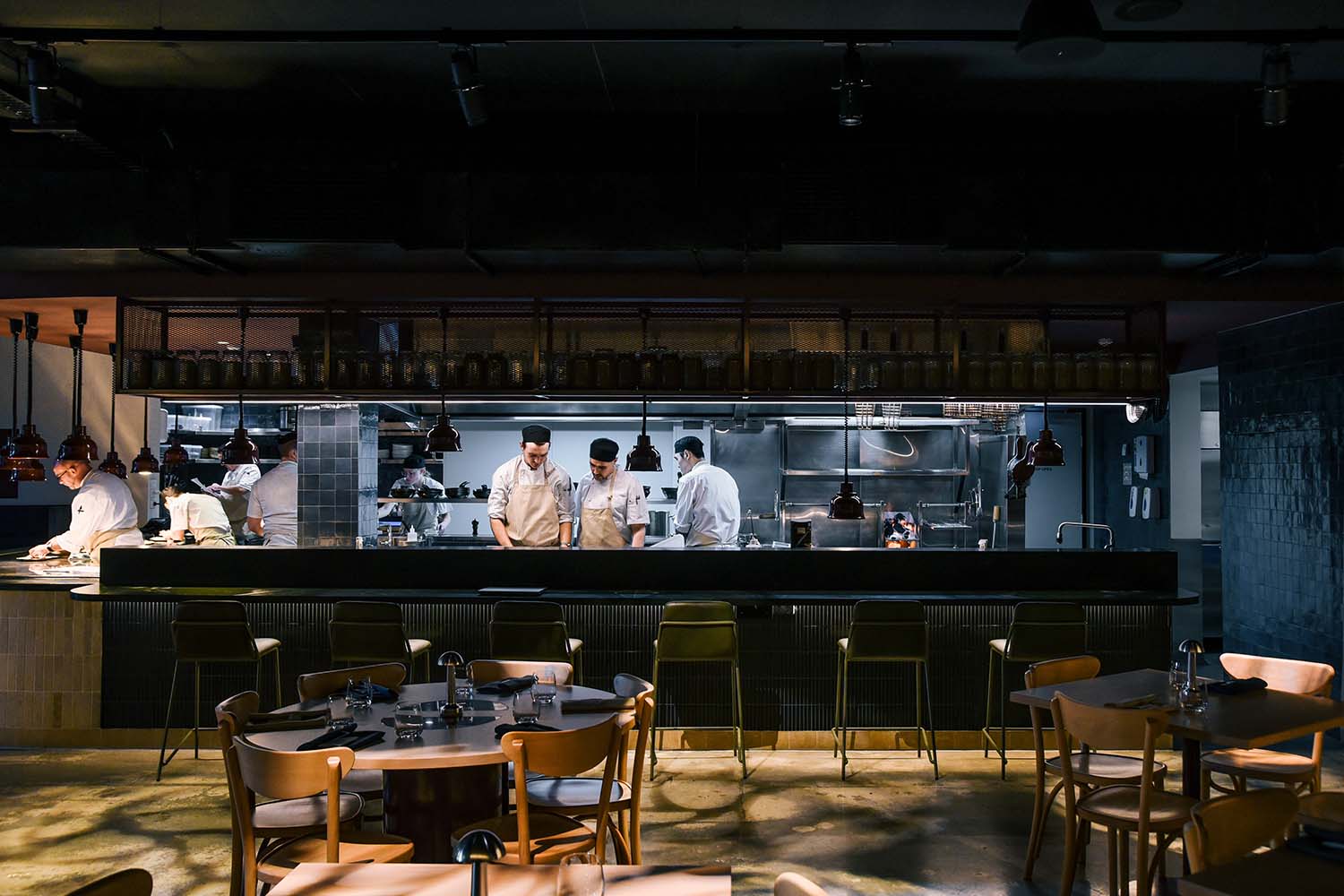 Designed by Georgie Shepherd Interior Design (GSiD), the locally based interior designers created a dynamic interior atmosphere combining contemporary design with specialised lighting techniques, having found appealing architectural forms, cracks, stucco and crumbling brickwork when initially stripping back the space.
Created a brief two weeks into Adelaide's COVID-19 lockdown, the owners drew on their love and passion for entertainment, as well as the food and drink industry, to develop a concept that would help promote and support local artists, emerging creatives, talented chefs, as well as hospitality greats. Aurora took shape following this idea, and the acquisition of the historic building; which, if walls had mouths, could tell a thousand stories, the iconic spot having been 'home' to the tobacco factory, night clubs, brothels and a gym.
A place as much about experience, performance, movement, light, and colour, as it is food, Aurora aims to be a beacon of innovation and cultural exchange in Adelaide. The venue serves not only as a culinary destination but also as a hub for artistic expression, where each corner tells a story and every plate is a canvas for culinary artistry.
@aurora_adl
@gshepherdinterior