Being showered with accolades in your first year of business is always nice, named as one of CNN's '10 of the world's best new restaurants' (the only Australian eatery to feature)? It's enough to make a great year an exceptional one for Adelaide's Osteria Oggi; the latest in a stable of restaurants and bars founded by Simon Kardachi.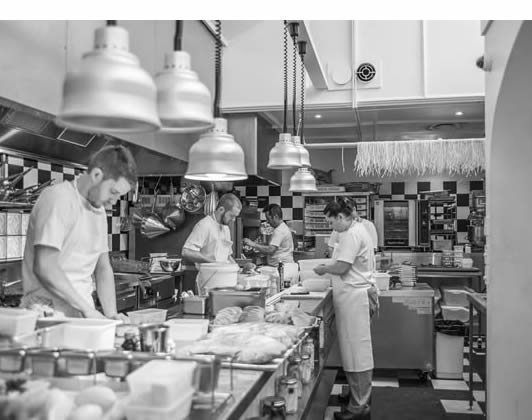 Oggi — which means today in Italian — is a name that nicely sums up the premise behind the pasta bar: to serve Italian food inspired by tradition, that puts the freshest seasonal produce available to use. Located on Pirie Street, connecting Adelaide's east and west, the ever-evolving menu includes pasta and gnocchi (made in-house daily), a selection of wood-smoked slow-roasted meats and fish, an impressive cheese trolley; and ultimately, no gimmicks.
It's not just the fresh, novelty-free cuisine (overseen by executive chef Andrew Davies and head chef Mimi Rivers) that's been grabbing headlines for Osteria Oggi; local designers studio-gram's austere aesthetic being shortlisted for the forthcoming World Interior News Awards. Stripping back to the bare elements of Italian osterias, the design team's clean lines are the perfect partner to the unfussy informality of the plates.