Healthy eating, sport, and keeping a positive attitude is the best proposal to adapt to the coming season. The arrival of winter is always hard, and we have to adapt to the low temperatures and what they entail. Many aspects of daily life change with the new season, and we must try to enjoy as much as possible of all the good things that this cold time of year offers.
In addition to changing our wardrobe or moving from terrace to indoor plans, we must also change our habits to protect our body, our skin, and, above all, our health. Mother Nature is wise, and if bears prepare for hibernation, it is for a reason. It is not necessary to hide in a cave for months, but it is to take care of your body and mind during this time, so that you are 100% ready to enjoy the best indoor experiences and everything that winter has to offer.
Sudden changes in temperature, cold, and lack of humidity increase skin dehydration and make us fall ill more easily. Therefore, it is essential to prepare our body from the inside out by meeting three fundamental requirements that cover the needs of the skin, body, and mind. But how? By taking care of our skin, eating habits, playing sports, and maintaining a positive attitude.
Take Care of Your Skin
Autumn is the perfect season for renewal and repair, so you cannot miss this opportunity to use the right products and start pampering your skin, especially your feet! The skin of the face and feet are particularly delicate, and you cannot let the low temperatures and cold weather damage it. The first thing you should do is to find a good sunscreen product that protects your face from UV. People tend to connect sunscreen with summer, but you should use it each season. Also, the cold can crack and dry out the skin from your face and feet, so you should also get a moisturiser that keeps your skin healthy and glowing.
You can use the Kerasal Intensive Foot Repair Line in case you need to transform your heels from summer-worn, dry, and cracked to soft and smooth. Keep in mind that dry skin is one of the most common things that happen during the cold months, but the Kerasal line also includes products that loosen hard, dry skin, exfoliating and deeply moisturising to reveal soft heels, with clinically proven results in just 1 day. In addition, its infusion of essential oils could also help you rejuvenate your feet.
Regarding facial care, as a general rule, it is advisable to moisturise your skin daily and after each bath, especially if you have any type of dermatosis, such as atopic dermatitis or psoriasis. Before taking a bath, remember that although it is tempting to raise the water temperature when showering and washing when it is cold, it is best to avoid it and always use warm water.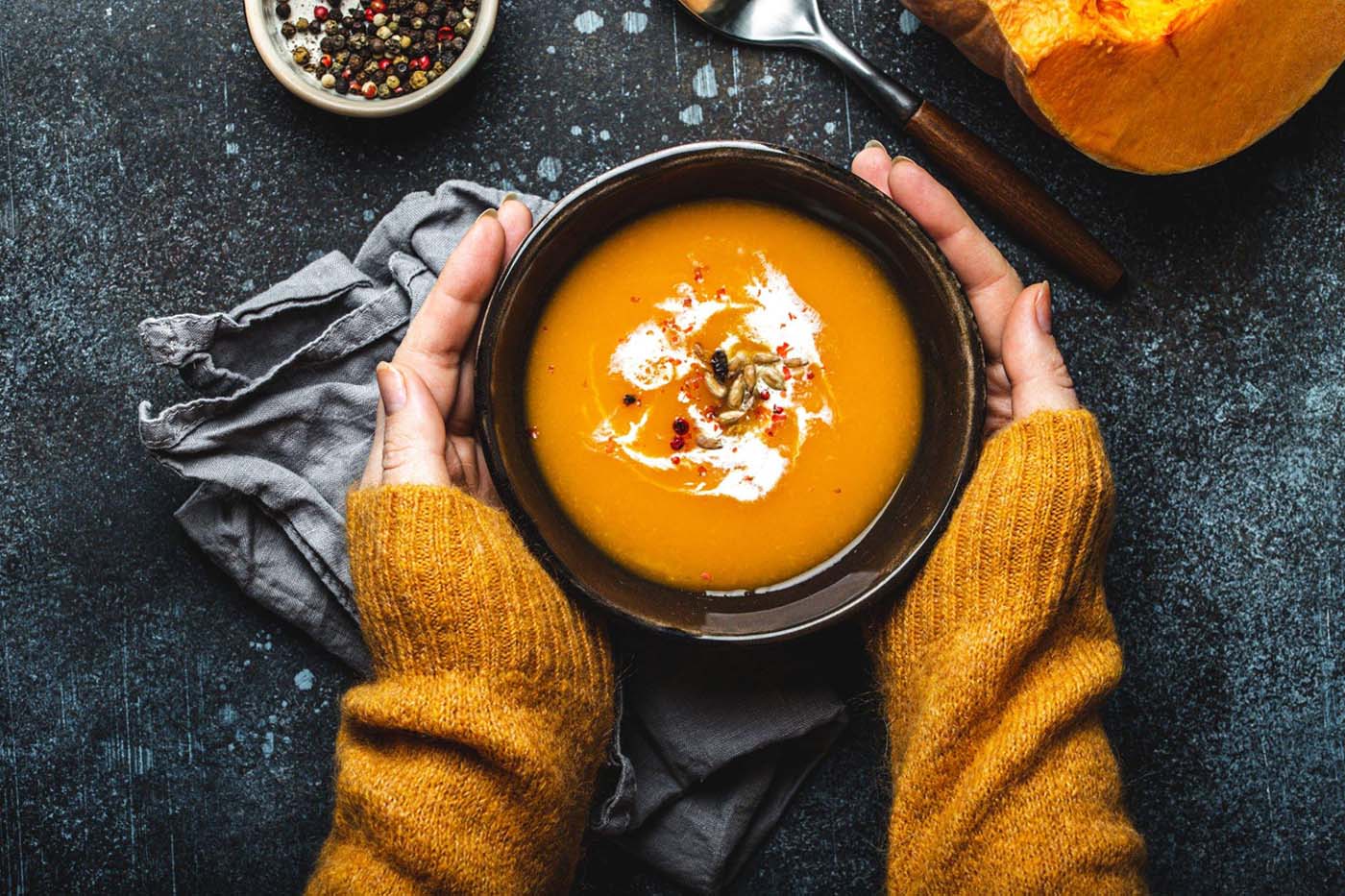 Take Care of Your Diet
In winter, the body needs more calories to face the cold, but that does not mean we should overindulge in food. Adding nuts and proteins to your diet and increasing your vitamin intake through super foods with notable anti-inflammatory, healthy, and rejuvenating properties is a helpful idea to protect your body from temperature changes.
Respect the portions of your food, and do not exceed the consumption of rice, potatoes, or pasta. Those foods have carbohydrates that we can consume but in moderation. It is also crucial to stay hydrated because it is essential in the winter since due to the cold, we reduce fluid intake. For example, you can consume tea, herbal waters, and sweetened fruit cooking water.
Do not leave out the vegetables! If you want, you can prepare them in stews, tortillas, or puddings. Consuming vegetables in soups is also a good option, such as puddings, stews, or vegetable flans to maintain your adequate intake on these cold days.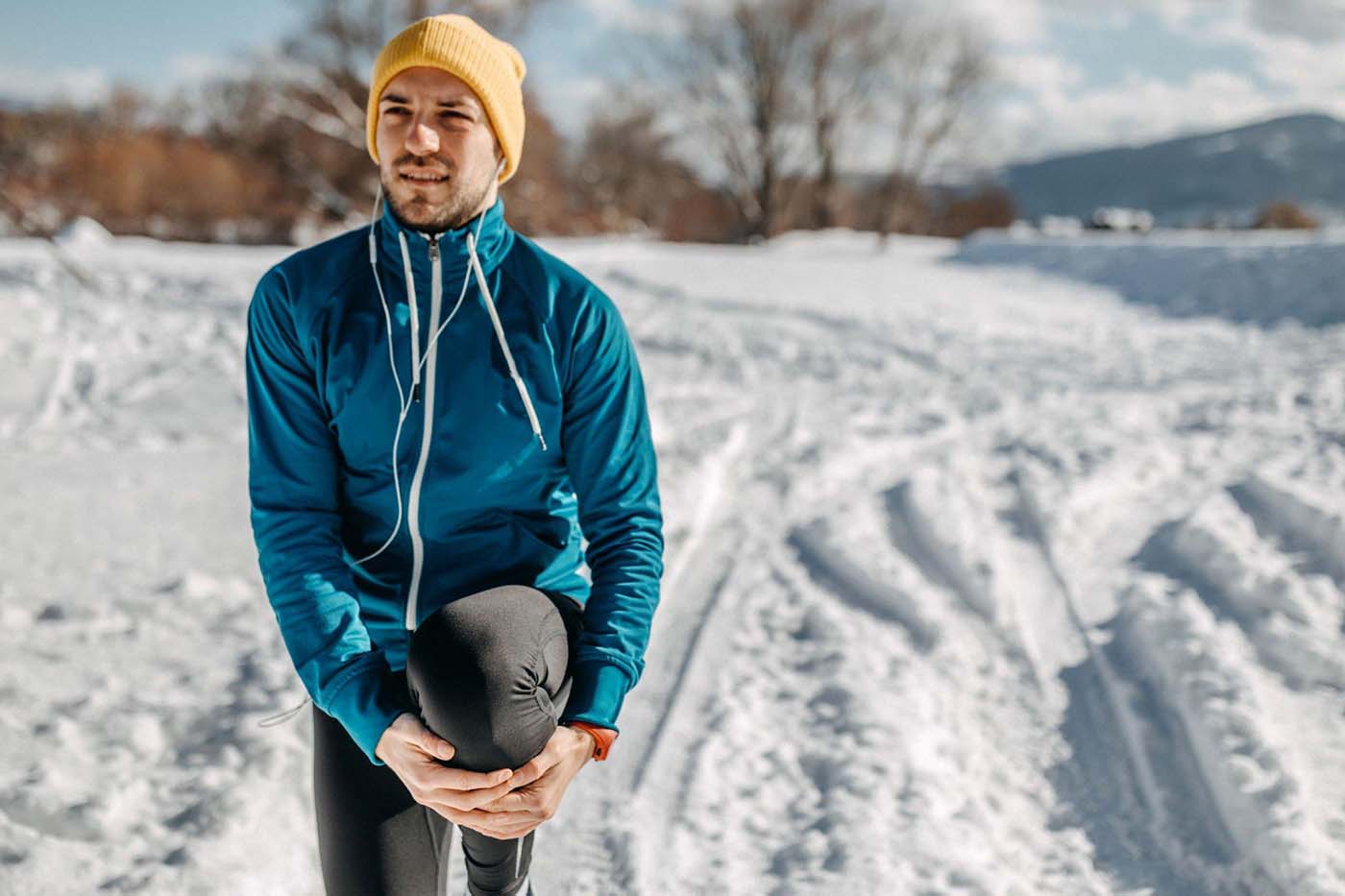 Do Exercise
Weather conditions are an influential factor in sports practice since they can reduce our training routines or even interrupt them, as happens in winter. Low temperatures, rain, wind, or even snow make it difficult to carry out physical activity. Physical exercise is one of the best ways to boost your immune system and stay strong to get through the fall and winter.
During the colder months, it is easier to find excuses not to train and stay at home under the blanket. But there are solutions to avoid suffering the low temperatures and continue with your sports routine until spring arrives and you can play sports outside. Joining the gym is always a good option. Activities like spinning or TRX are a perfect way to get in shape because they are liberating and help burn calories.
You cannot forget that to carry out any physical activity both indoors and outdoors (for any modality), it is always recommended to warm up cardiovascularly and jointly, emphasising the areas that will work the most. Furthermore, due to the cold factor, people should warm up a little more than usual so that the joints do not suffer.
The reason is that with low temperatures, our body takes longer to warm up. Warming up is an essential part of training and determines its quality, and you can get injured if you do not do it. It is advisable to warm up between 10-15 minutes before the main part of the training and that the breaks between sets be in a short period of time so as not to get cold.
Conclusion
To successfully face the coldest months of the year, you will have to take appropriate precautions. The idea is that despite the weather, your routine should not change so much but that you can keep exercising, eating well, and taking care of your skin. However, during these months, you should take some extra care, such as exercising indoors, hydrating the skin of your face and feet with special creams, and also, consuming hot drinks and foods that provide you with the necessary nutrients.
In addition to everything previously mentioned, maintaining a positive attitude is crucial to keeping your spirits up. Try to stay healthy and close to your loved ones, and this way you will live the best months of the year.