Although having a drafty home can be beneficial during the summer, it can turn into a significant issue in winter. As a result, when the temperature drops below freezing, you might want to roll up in bed and never stick your nose out from underneath your blanket. However, you cannot just lie in bed all day, waiting for your house to miraculously warm itself. Knowing how to keep house warm in winter months is critical. Cold weather can kill. At the very least be extremely uncomfortable.
Instead of suffering through the cold winter months, you should make some much-needed changes and winter-proof your home. First of all, it would be best to test your water heater thermostat to check if there are any fixes needed. Then, you can move to other ways of winter-proofing your house. From installing a ceiling fan and hanging heavy window curtains to investing in some heated blankets and caulking any gaps you find around the house.
If you would like to learn more about these and some other practical tips that can help you keep your home warm during the winter, read on.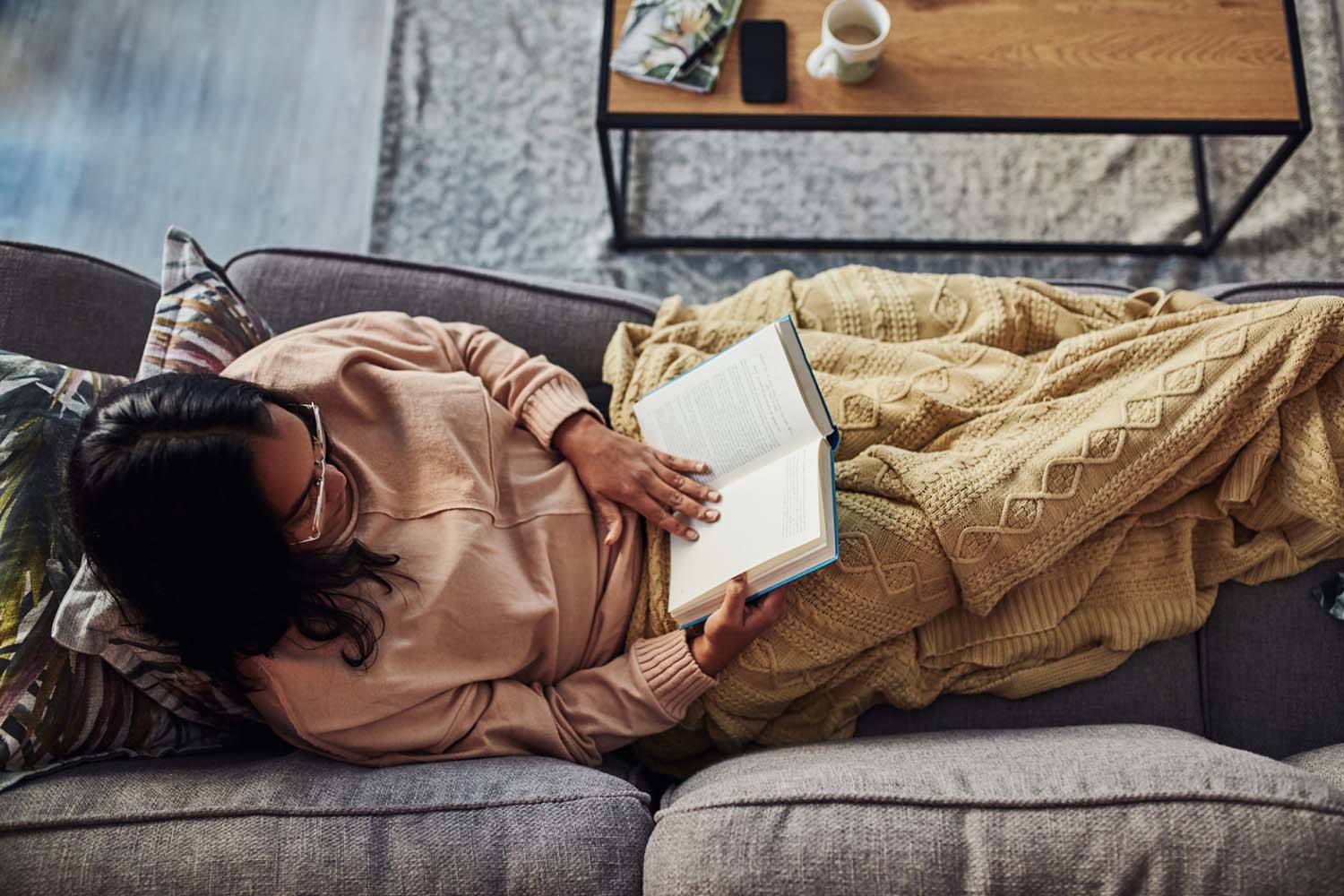 Invest in a Heated Blanket
If you are looking for an easy and affordable way to stay warm at night or during the coldest hours of the day, invest in a heated blanket. There are plenty of brands and models available on the market to choose from, but we recommend getting one that uses quartz technology. It will heat up quickly, maintain its temperature evenly, and use little energy.
In addition to heated blankets, consider investing in some wool blankets or weighted blankets as well. They are excellent for keeping you warm when there is a chill in the air. If you are interested in learning more about weighted blankets and how they work, you can check how to use a weighted blanket online.
Install a Ceiling Fan
If you have central heating, a ceiling fan can help circulate the warm air and make it flow evenly throughout the room. Consequently, it can reduce your heating bills, which is a great deal, especially if you spend more time in a single room than others.
Furthermore, ceiling fans are good not only for your own comfort but also for your home's air quality. In fact, they can help reduce airborne bacteria and allergens and keep mould spores from growing in your house. If you do not have a ceiling fan yet, invest in one as soon as you can!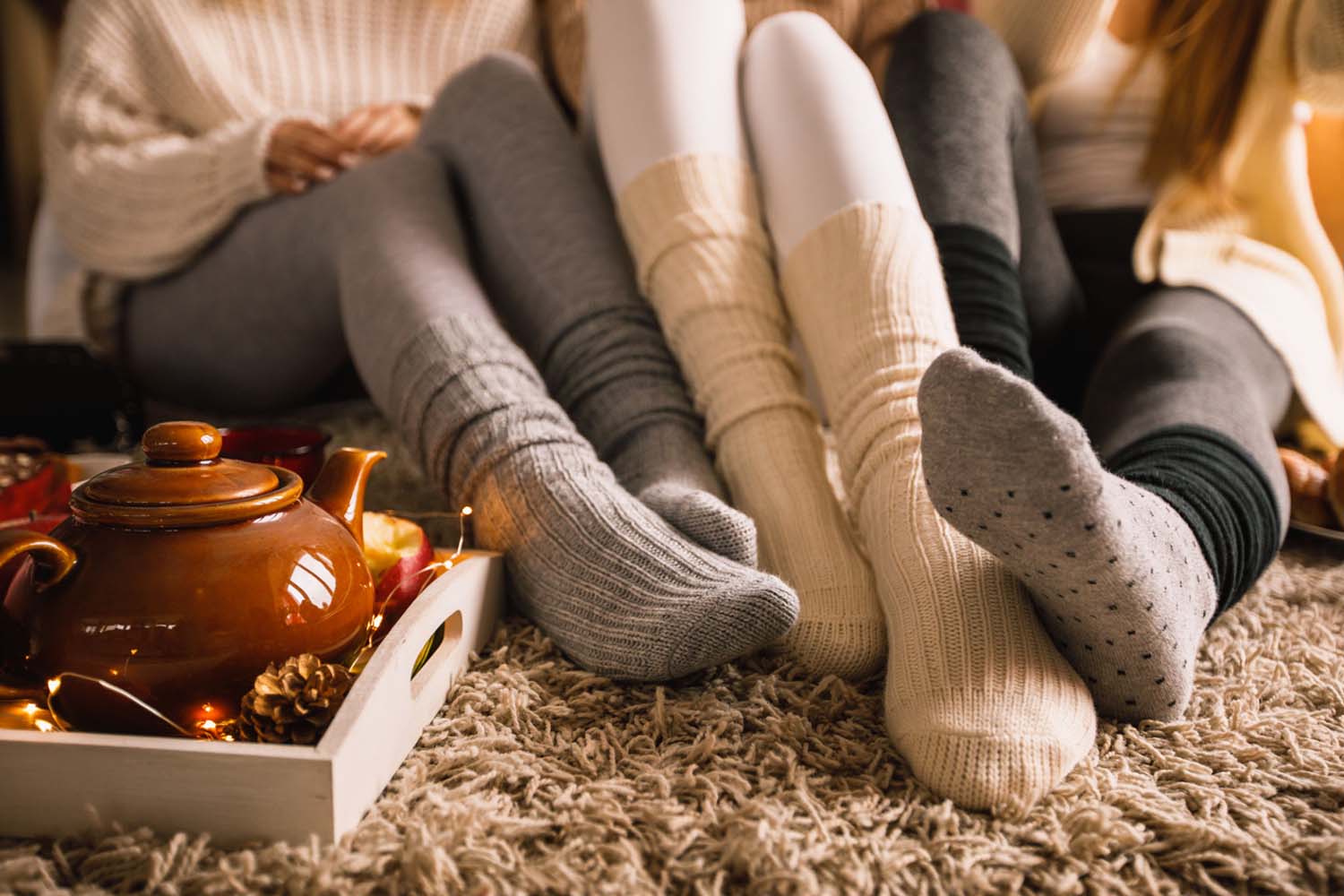 Tighten Up Your Windows and Doors
As we mentioned above, winter is the perfect time for drafts and leaks to sneak into your home and ruin your warm and cosy feeling. For that reason, it is imperative that you check all of your doors, windows, and even baseboards to see if there are any gaps or cracks that need to be sealed up with caulking.
Make sure to check places like:
– The exterior around your windows and doors;
– Between siding boards, window trim, and wall openings;
– Around windows on an interior door frame;
– The bottom of any exterior door;
– The foundation around basement windows;
– Around electrical outlets;
– Around gas lines.
If there are any gaps or cracks that need to be sealed up, use some caulk to do so. However, before doing it, make sure that you wear protective gloves and that you do not apply too much caulk at once.
You should also remove any excess caulk after applying it to avoid creating a mess later on. Finally, let the caulk dry completely before closing off any other leaks or gaps around your home. Otherwise, it might cause moisture issues in your home.
Hang Heavy Curtains
If you want to make your home more energy-efficient, you should try hanging heavy curtains that will block as much cold winter air as possible. Although it might be better to close off windows entirely and rely on your central heating instead, there are certain situations in which this is simply not possible. For example, if you have a room where you do not feel comfortable closing off completely.
However, even if you feel comfortable closing off your windows and doors, it is a good idea to hang some heavy curtains as well. They will help keep the warm air inside during the winter and keep drafts out.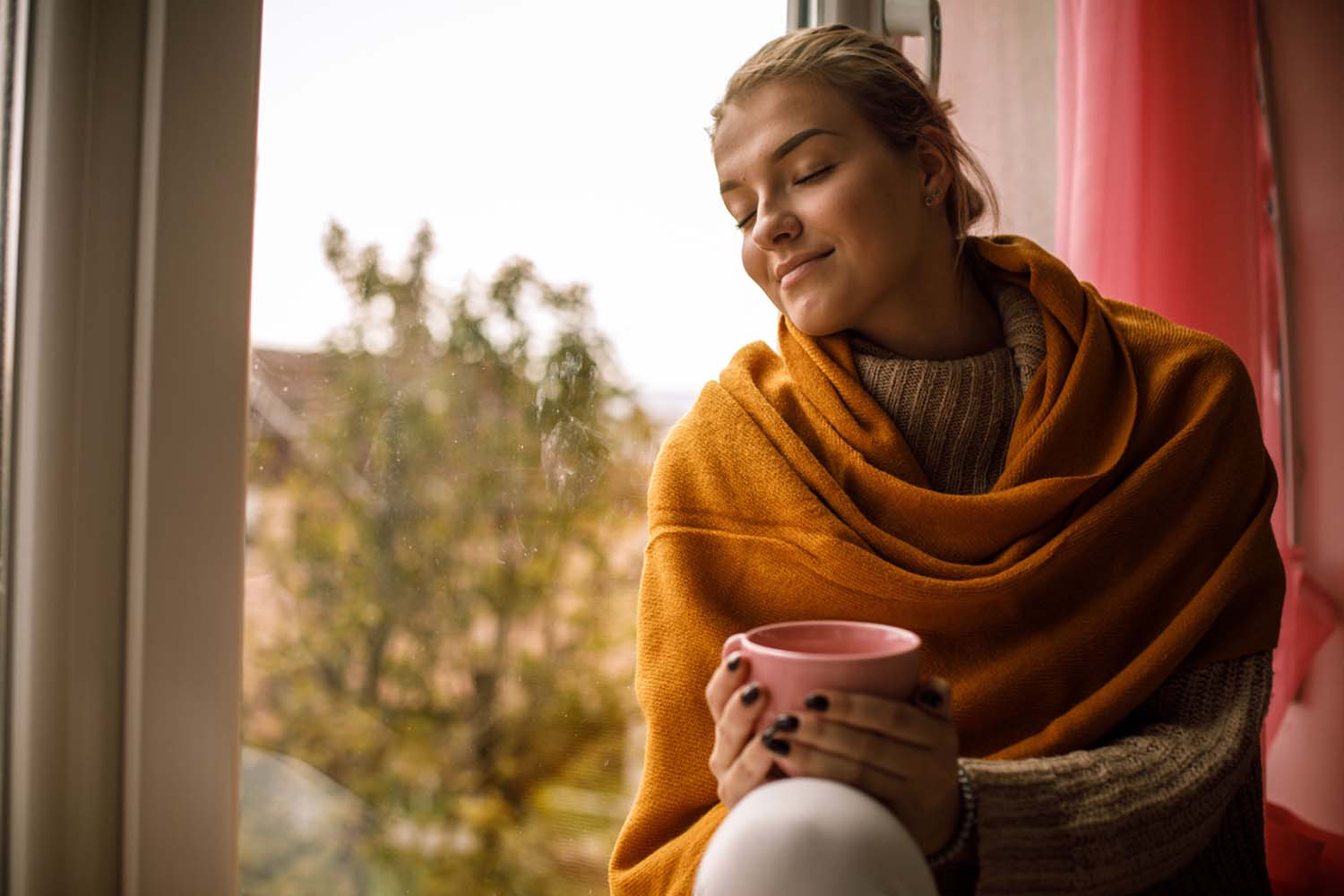 How to Keep House Warm in Winter, in Conclusion
A drafty house can ruin your entire winter experience and make you feel miserable. This is why it is a good idea to follow some practical tips and winter-proof your home.
One of the most important things you can do is be proactive about any leaks or gaps that might allow cold air inside. Furthermore, you should install a ceiling fan to circulate warm air around the house and hang heavy curtains to keep the chilling breeze outside.
There is nothing better than coming home to a warm and cozy house after spending some time outdoors. If you follow our tips, not only will they help you keep your home warm during the cold season, but they will also help lower your heating bills and keep mold spores from growing in your house! Good luck!