Following increased gentrification from around 2010 — though still not without its problems — Montreal's Hochelaga-Maisonneuve neighbourhood is home to one of the city's largest public markets and the mid-1970s erected Olympic Stadium, it's also where you'll find Club Hippocrate, a holistic health and wellness centre providing a full range of care services including hot yoga, acupuncture and meditation.
Designed by interior design studio by LEMOIGNAN, the space features a juxtaposition of organic materials and simple volumes to create a calming balance throughout. The preserved original brick walls add character while the wall plaster soothes with the reflections of the wraparound lighting, and the selection of built-in furniture in walnut, olive porcelain, marble and terracotta velvet contrasts yet complements the slate floor finishes. A tailor-made lighting device enables the trainers and therapists to create specific ambiances regardless of the time of day or night.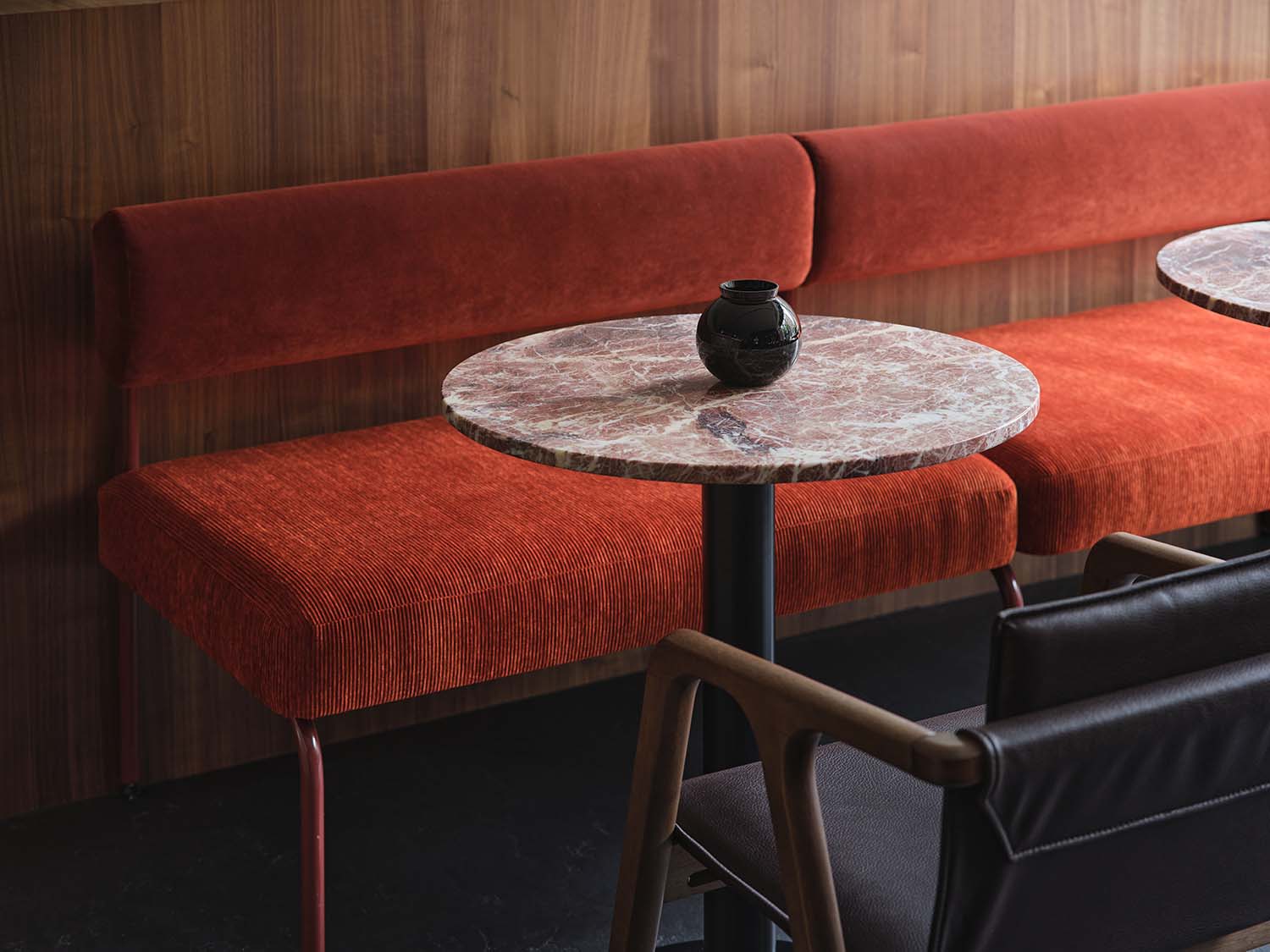 Common areas include a central reception lobby and restaurant/café, Club Hippocrate originally founded on the principle of a social club to promote well-being, exchanges and community. A yoga room and nine diverse treatment rooms offers a more private experience for those looking for downtime and disconnection.
A sleek space to connect with your body and mind, in Club Hippocrate, by LEMOIGNAN have created a holistic space that is as nourishing for your eyes as it is your soul; an impressive addition to this fascinating Montreal neighbourhood.