During a six-year spell at the helm of Santa Monica restaurant Fig, Ray Garcia honed his skills with a French-inspired bistro menu, but for his subsequent solo projects, it's the cultural influences of his native Los Angeles that impart the strongest flavour to his dishes. While his most recent venue Broken Spanish, in the South Park neighbourhood, focuses on fine dining, forerunner BS Taqueria showcases Garcia in relaxed mood with a counter service lunch in addition to a full dinner service.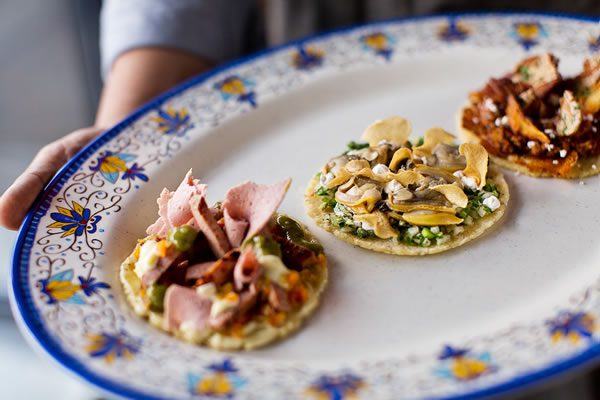 But never mind the food for a moment, what about those beautifully weird things dangling from the ceiling? The exquisitely turned wooden "molinillos" — traditional Mexican whisks for hot drinks — are an eye-catching and intriguing feature of the interior by All The Bells and Whistles.
The whole space is underpinned, like the menu, by an eclectic range of cross-cultural design motifs and objects, crowned by the back room. Here, BS Taqueria delivers a wonderfully exotic, adventurous surprise with a jungle canopy cascading from the ceiling and a fantastical, immersive mural enveloping the dining space.