Born in 2019 with the desire to preserve Mexico's native corn, Mexico City's Siembra Taqueria marked the beginning of a personal culinary project for chefs Karina Mejia and Israel Montero. Following its popularity with locals, as well as winning recognition across the capital, Siembra Taquería gave way to the opening of Siembra Comedor, a restaurant and tortillería that pays homage to the diversity of seasonal Mexican ingredients whilst promoting sustainable consumption of local produce grown with low-impact techniques.
A tribute to the countryside and a place where lovers of great food can rediscover the authentic flavours of Mexico, Siembra Comedor is an experience that appeals to the simplicity and rustic nature of the style of cuisine; cuisine intended for cooking over glowing embers of charcoal, in the texture of a molcajete-prepared salsa, or the crunchy sensation of a tortilla slowly browned on a comal to intensify its flavour.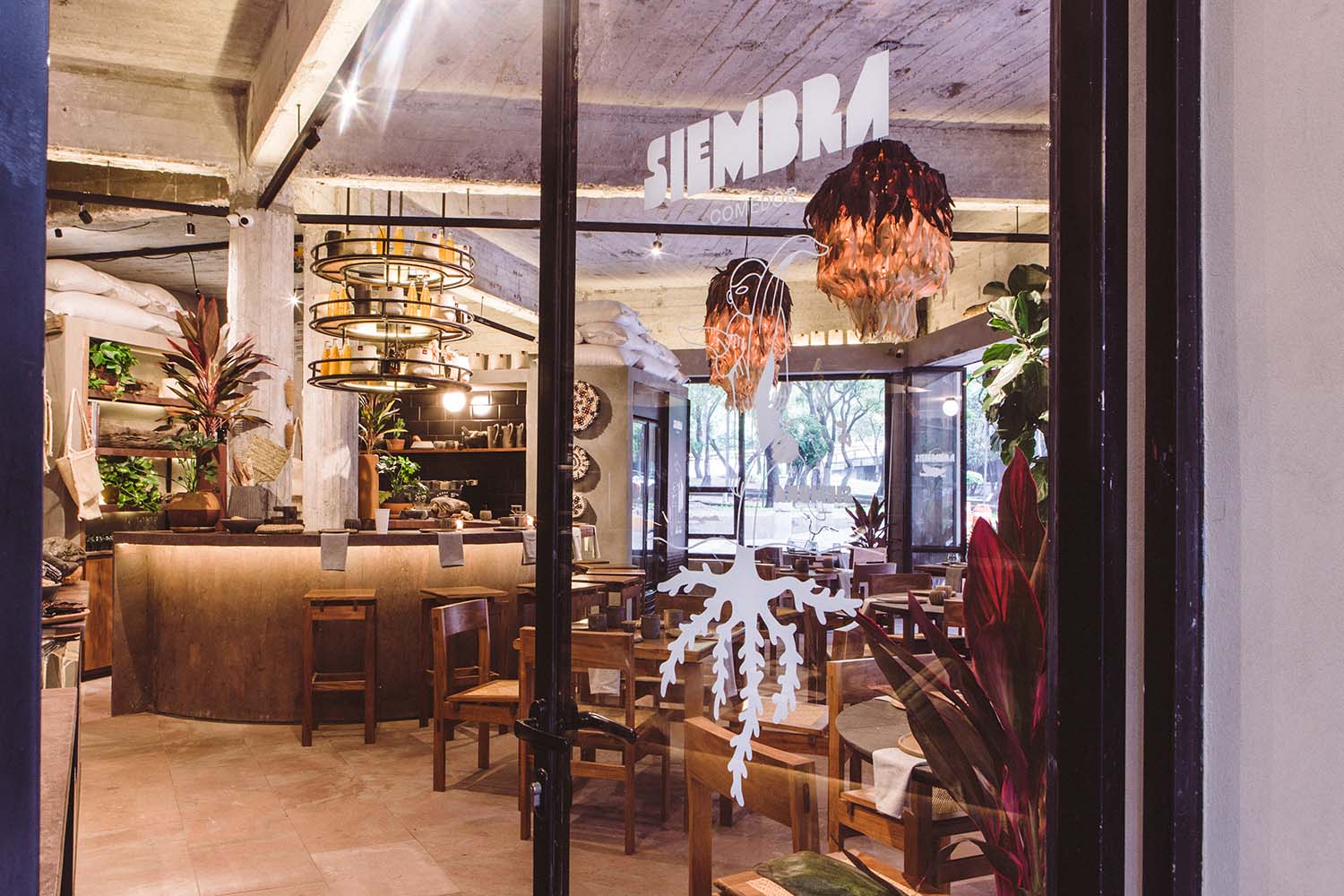 From aguachile of chihuacle chile from Oaxaca, to catch of the day served with a green mole, tortillas and beans, or organic duck breast with a a honey spice lacquer with kumquat … food lovers can enjoy a menu that observes the cycle of the seasons, incorporates different traditions, and without fault, emphasises the seasonality and traceability of its raw materials.
Designed by MYT+GLVDK, interiors are warm to reflect the core values of Mejia and Montero who believe that warmth nourishes the spirit. As such, the restaurant's finishes evoke the different hues of creole corn whilst furnishings — with natural textures of tzalam wood, volcanic stone, clay and woven palm — allude to the country's traditional artisan trades.
Combining heritage and experiences to create a destination that harks to the countryside and enabling diners to rediscover the authentic flavors, in Siembra Comedor, the two founder-chefs have sought to restore the nobility of the field with dishes that reveal the purest flavour of the earth. A celebration of the country's cuisine and its roots in nature, this is a restaurant for those seeking a connection to the food that they consume; a paradise for the purists.