Design-led coworking project, The New Work Project, unveils a pair of expanded workspaces: ELEVENTH, and meetings and events space, The Annex. Both have been meticulously considered to meet the demands of the discerning modern workforce through thoughtful design that inspires, stimulates, promotes creativity, and facilitates flexible working.
An expansion of the original workspace TENTH, ELEVENTH welcomes the addition of 12 private studios for teams of up to ten, each furnished with custom floating desks and ergonomic task chairs, eight dedicated desks and collaborative breakout booths, all set over approximately 10,000 square feet of a former foundry at 97 N 10th St in Williamsburg, Brooklyn.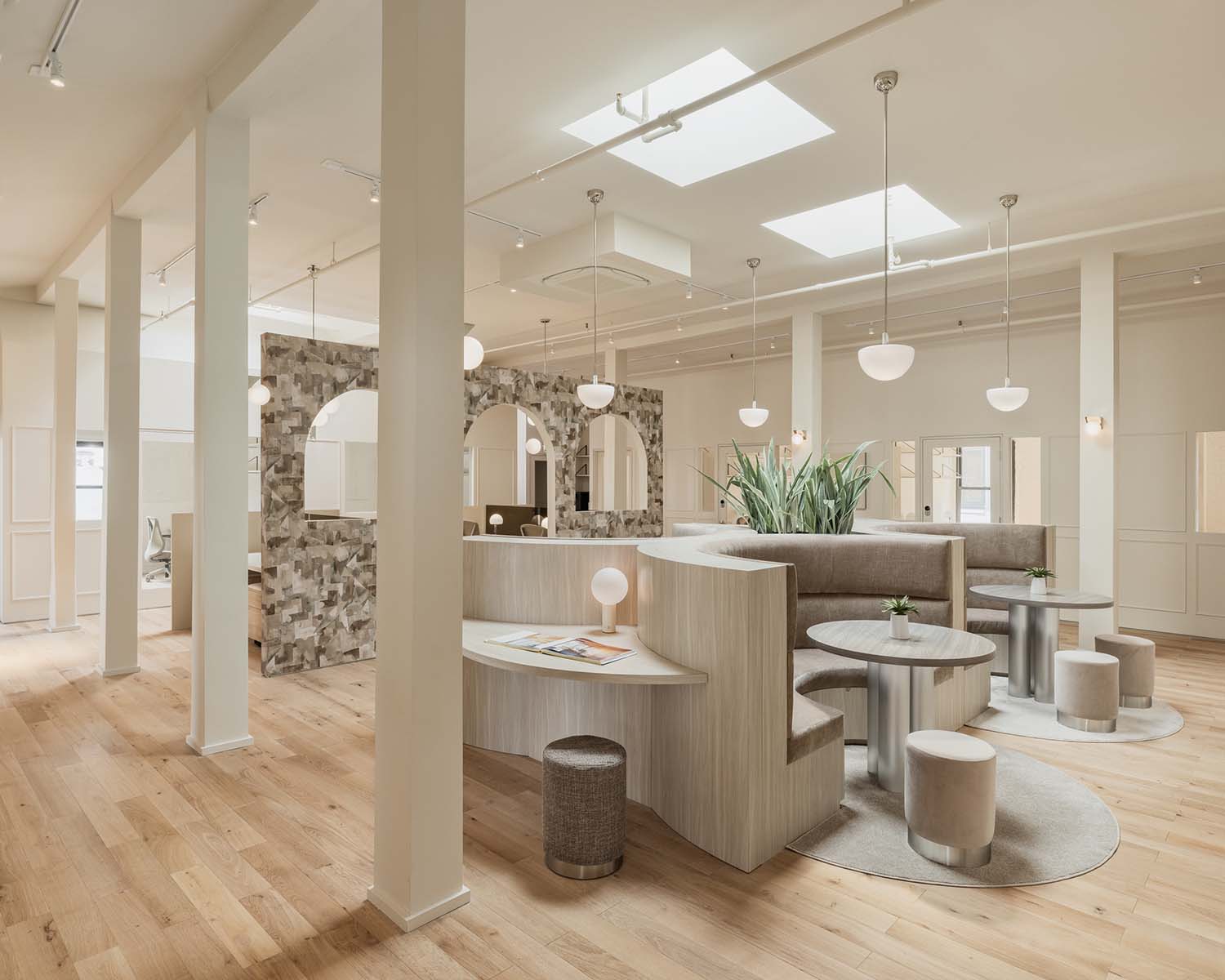 Whilst the original space is known for its black and white interiors, brass accents, and a timeless blend of mid-century pieces, ELEVENTH features a warm neutral colour palette, signature scent, and biophilia; known to promote innovation and productivity.
The expansion follows a survey with existing members, founders James Davison and Fanny Abbes wanting to better understand their members needs, discussions that led to the introduction of semi-circular breakout booths and task zones designed to foster wellness and productivity. When reimagining The Annex, they looked to celebrate its industrial past while thoughtfully introducing more contemporary design elements. Both spaces are now open to the public providing a seamless blend of style, functionality, and community to individually-minded creators and innovators looking for an elevated place to work and meet.
From fully ventilated, sound-insulated privacy pods to custom furniture from Davison and Abbes's interior design studio, The New Design Project, oh and THOSE views of the Manhattan skyline, ELEVENTH and The Annex are beautiful new additions to the duo's growing collection of coworking spaces.