Design Hotels member Otro Oaxaca invites travellers to explore this evocative Mexican city from the inside out, the latest project from Grupo Habita a place to slow down, go with the flow and embrace the unknown; seeing Oaxaca the Mexican way.
Located opposite the Church of Santo Domingo de Guzmán on a pedestrian-only plaza, the hotel may look unassuming from the street, but once behind the historic façade a contemporary compound awaits with a series of picturesque courtyards, a lively roof terrace, and cultural spaces; as well as guestrooms and an underground spa that provide serene retreats from the more social areas.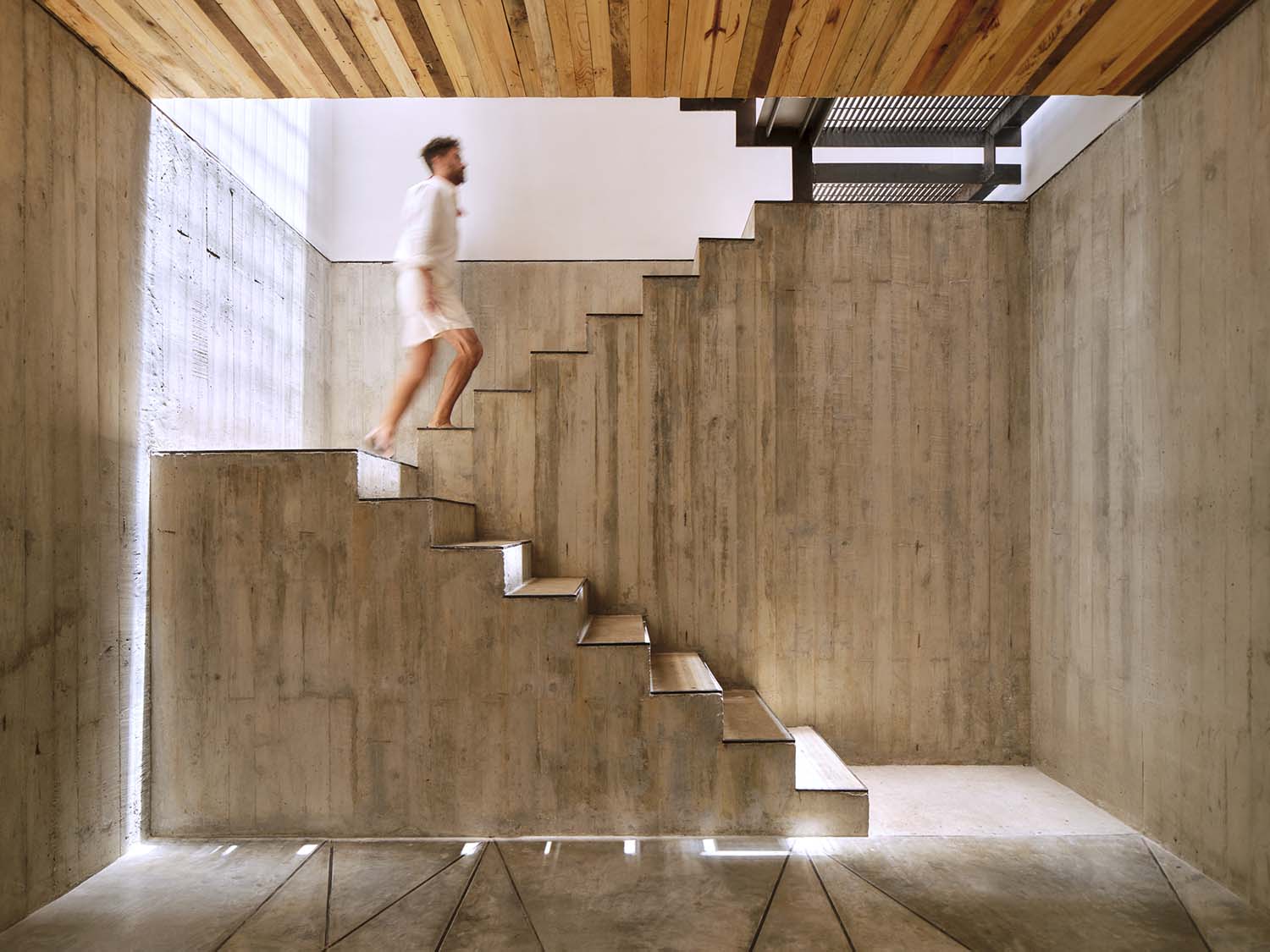 Designed by a team of local architects at RootStudio, led by João Boto Caeiro, the floor plan takes inspiration from the nearby UNESCO World Heritage Site of Mitla, with a cross-shaped walkway at the heart of the design, whilst principal materials reference those of Santo Domingo, with brick walls and a limestone rooftop terrace juxtaposed by raw concrete and reclaimed wood, reflecting the textured surfaces typical of Oaxacan architecture.
Sixteen guest rooms set over four categories — Superior, Deluxe, JR Suite and Townhouse — provide a sense of serenity established through elegant simplicity. With interiors designed by Carlos Couturier from Grupo Habita, and João Boto Cairo, concrete is augmented by wood, suede, resin and metal finishes tailored to each room, and are home to feature furniture handmade by local artisans, including wooden tables crafted by local carpenters and textured clay pieces handmade in Oaxacan ateliers. Those looking for total serenity should book a suite which is privately accessed via a courtyard, and boasts its own dip-pools and terraces.
Social spaces such as the roof terrace and the ground-floor restaurant, The Búnker, unite locals and travellers over shared meals and cultural exchanges, chef Saúl Carranza creating a menu with an emphasis on flavour, freshness, and unexpected textures; his signature dishes each created with local ingredients. The lavish spa, meanwhile, is the place to head to for silence and pure indulgence.
Embodying the spirit of an authentic local friend, Otro Oaxaca sets the tone for discovering the city slowly and through chance encounters, so book a room today and see its gems from a new standpoint; through the lenses of its locals.