Designers Hans Lin and Joy Huang of Taiwanese studio, Radius Interior Design, are the creative minds behind the bold industrial aesthetic of Taipei fine dining restaurant Banbo.
Themed around a Taiwanese sentiment, the name 'Banbo' (as its name 斑泊 is pronounced in Chinese) means 'the trace left by time, revealing the essence of things through its catalytic effect;' and its team offer diners a culinary experience that nods to the island nation blending East Asian flavours, innovative techniques and, of course, considered design.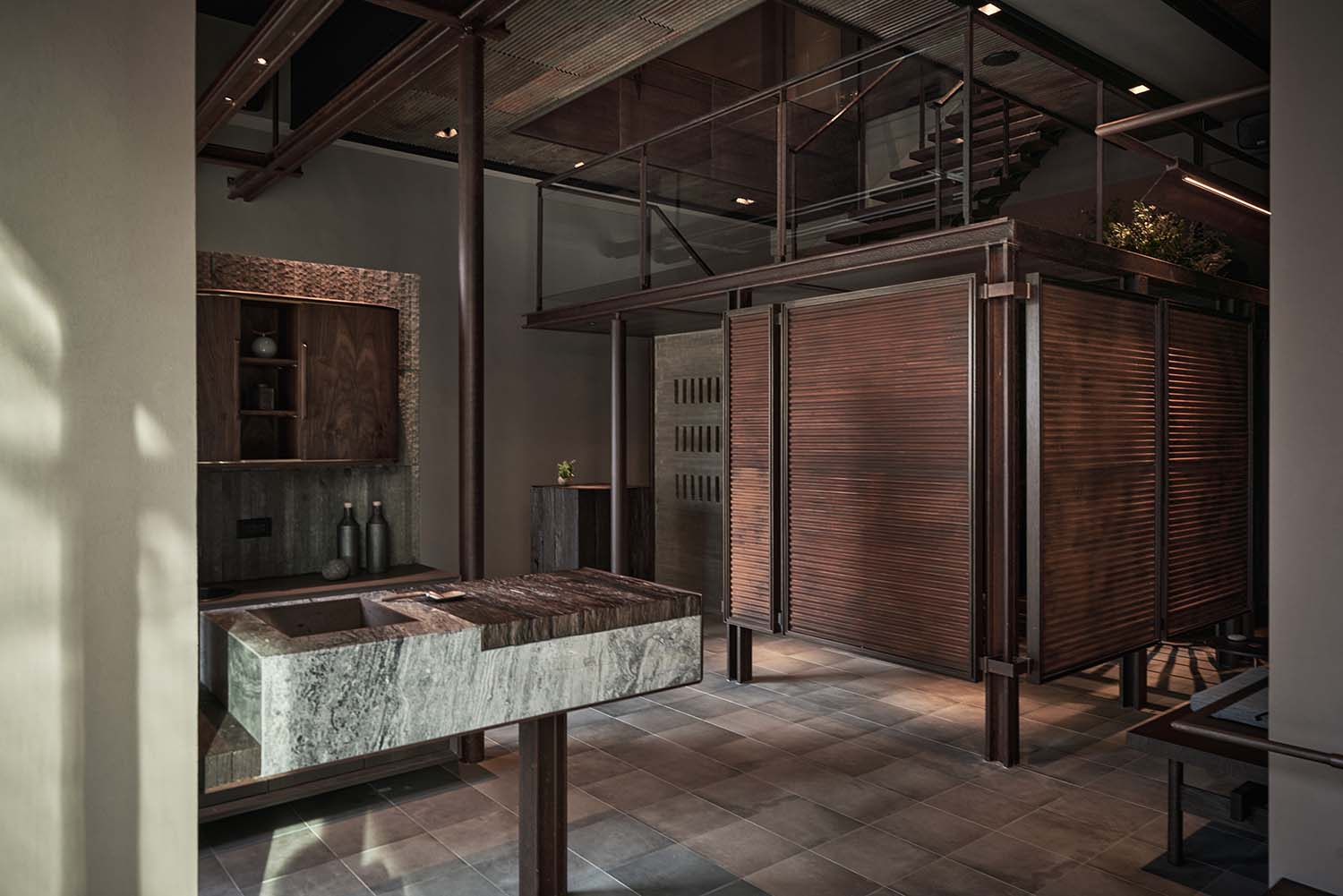 The interiors were inspired by Taipei street scenes and feature iron, brick and bamboo; a five and a half metre iron sheet placed in the focal point of the space bringing diners' attentions to important functions such as the reception area, corridor, kitchen, stairs and mezzanine. Much like a Taiwanese-style street house, Banbo nods to the form and functionality of these island structures through overlapping and leading to the restaurant appearing as though a place of shelter. Common building materials in Taiwan, the iron and brick are softened by bamboo and wood, the former weaved with equal distance to show its beauty and durability.
Food-wise, expect things to be up a notch from even your normal high-end city spot, owner Cheng Lee and head chef Steven Su both having had extensive experience working in highly acclaimed Western kitchens, where they would realise how the flavours of their country were so often overlooked. Dishes are rich in the Taiwanese ingredients, techniques and flavours, and are as exquisitely put together as Radius's interiors.
A magnificent experience in each and every way, Banbo Taipei is a fine dining restaurant where every last detail is impeccably considered.
@banbo_restaurant
@radiusinteriordesign