German born, Stockholm-based artist Carsten Höller opened his austere restaurant concept Brutalisten just over 12 months ago, the bricks and mortar premises following a successful stint of pop-ups in cities including Los Angeles and here in Stockholm.
The restaurant is an embodiment of a long-term culinary and artistic project labelled 'The Brutalist Kitchen', and adheres to Höller's Brutalist Kitchen Manifesto which are a set of rules created in loose reference to Brutalist architecture. Made up of 13 notions, the basis of the Manifesto is that all dishes must be made using just one ingredient.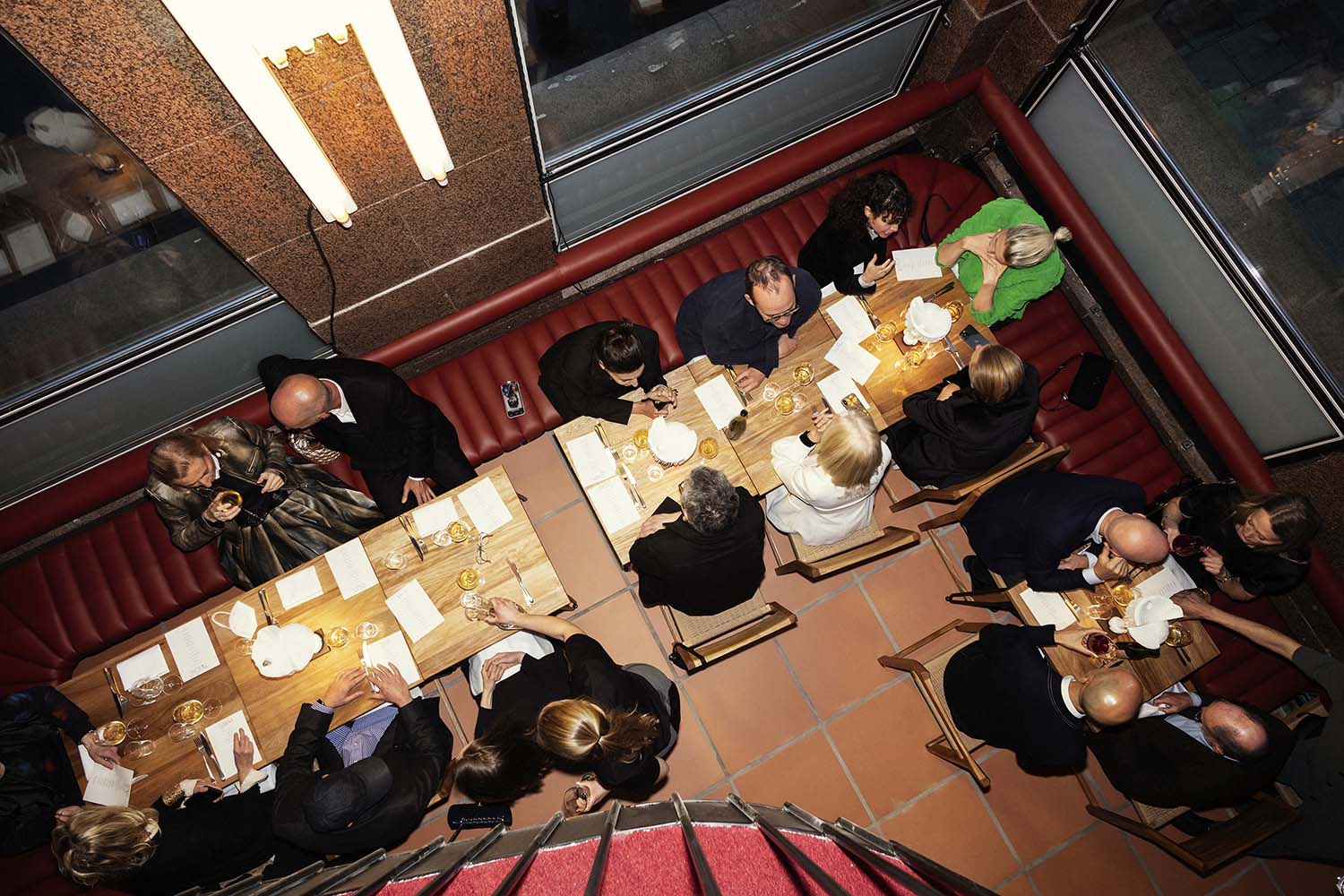 With room for 40 guests across tables and bar dining, the dining room is raw in appearance, a nod to the raw architectural ethos that it is inspired by, and is softened only through the use of wood and art. The observant among us will notice a recurring five-degree-angle throughout, from the features of the furniture to wood-panelling, windows and the slight tilt of the staircase, Höller playing with the participant's perception and senses. A mammoth ceiling mural by contemporary artist Ana Benaroya, sits alongside works by minimalist masters Carl Andre and Dan Flavin, an oil painting by Congolese artist Moké, and works by Höller himself.
A culinary experience for diners, the menu consists of daily changing plates, with each dish certified by a scale of classification. Whilst Semi-Brutalist dishes allow for the use of oil or a minimal amount of other ingredients, Brutalist dishes permit elevation using just salt and water, although include the restaurant's signature divided-mushroom dish. The final classification, Orthodox-Brutalist, allows for no additional ingredients at all, dishes of which will include crab cooked in its own shell. A wine list has been curated with additive-free products from low intervention producers, including some Swedish wines.
For brutalist cuisine and beverages that fuse art, experience and culinary minimalism, Carsten Höller's Brutalisten is a truly unique concept.