Founded by pals Martin Stensö, Johan Edvardsson and Jon Åström Gröndahl in 2010, Woodstockholm is a design agency/furniture producer that puts an innovative spin on the Scandi traditions of craftsmanship, high quality materials and durability; giving their designers a fair royalty deal, too. It is also a restaurant in Stockholm's hip Sodermalm neighbourhood.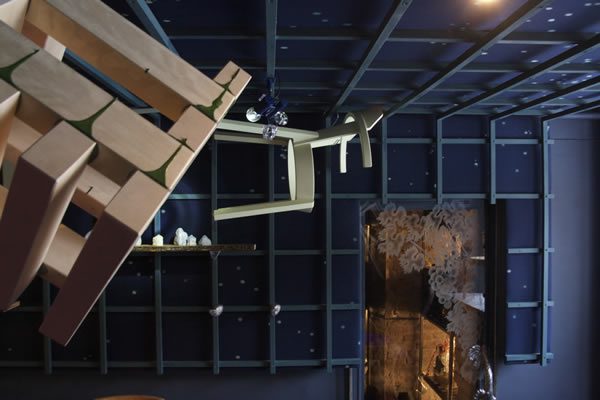 Designed by Stensö, and his brother Lars, the Woodstockholm bistro is a natural extension of the brand's wider values — Edvardsson has taken charge of the restaurant side of things, where focus is again on quality; sustainability, locality, and great ingredients ensuring that authenticity runs through the name, from furniture to food.
Naturally, there's plenty of Woodstockholm product on show inside the restaurant, which opened its doors last year — and last month saw their neighbouring showroom and store transformed by designers Uglycute, into what now doubles as a private dining area; a trippy, deep-hued space that acts as a counterpart to the bistro's serenity. The team believe that food culture is a social experience, and a communal nature is evident throughout; a real reflection of the Woodstockholm way.