Blending beauty, sustainability, and nature, retailers ATTITUDE create natural body care and household products available in their boutique store on Rue Saint-Denis, Montreal, as well as in over 50 additional countries around the world.
As a brand on a mission to make the world healthier and more sustainable, their store has been designed by Montreal-based architecture and design studio MRDK, and is a space that reflects their commitment to sustainability and a connection to nature, providing an immersive and calming environment for customers through the power of thoughtful design and conscious products.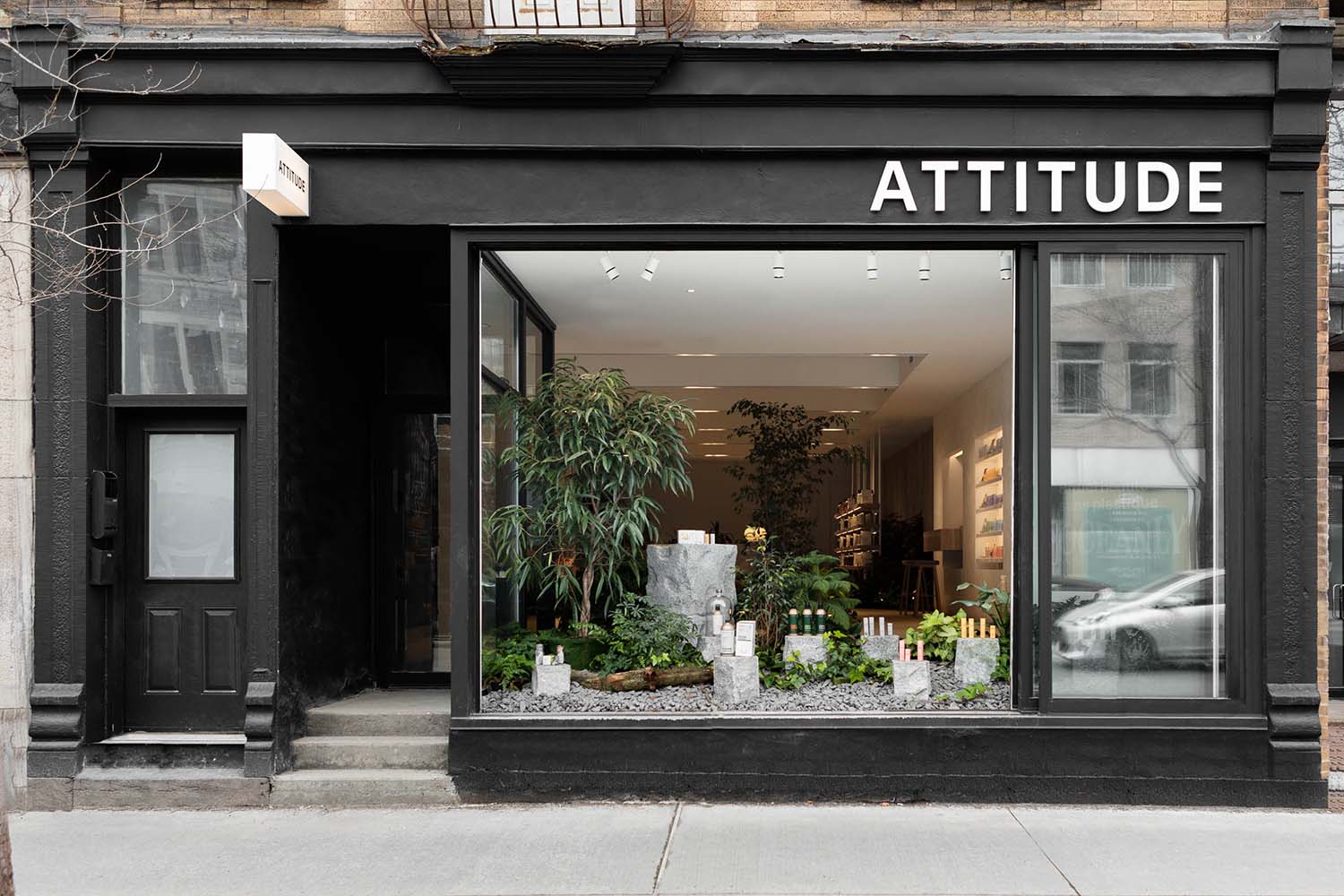 Upon entering the shop a, ramp leads to a raised floor which allows for planter beds and stone displays. Lush greenery is dotted throughout the space alongside moss, rocks and branches, with the intention of mimicking a walk through nature and the natural scenery one might expect to see.
The focal point is a central island with two carved out sinks; with a boulder-like shape and texture, it has again been designed to suggest a natural element, as if it has been carved by the forces of nature over time. Towards the back of the boutique, the 'refill station' has a functional yet delightful aesthetic, and is where customers can reuse their aluminium bottles to align with the boutique's mission of promoting sustainability wherever possible.
Fusing a bold and often stark appearance apart with lush greenery and pops of colours on the product's labels, MRDK's interiors for ATTITUDE are a testament to how design can create an emotional connection between people and the environment they inhabit.
@menarddworkind
@attitude_living