In a city that seems to be obsessed with youth and "the new", it's nice to find somewhere in Los Angeles with a bit of age to it, and some interesting old stories to tell. There's nowhere that fits the bill quite like the Los Angeles Athletic Club, which opened its doors in 1880 as the city's first private members' club, and now exists as a boutique hotel.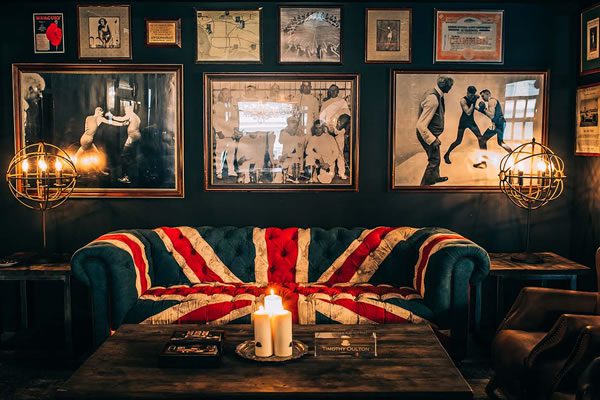 The venue's Blue Room bar first came into being in 1912, and a year later it welcomed the inaugural meeting of the Lofty and Exalted Order of Uplifters — an influential social group whose ranks included Walt Disney, Clark Gable and Spencer Tracy.
Just like a Hollywood star, even the most venerable institutions indulge themselves with a facelift now and again to keep them looking their best, and the honour has fallen to designer Timothy Oulton to wield the invigorating scalpel of rejuvenation here. The Blue Room is that rare thing — a modern-day speakeasy that was actually around during the Prohibition period of the 1920s — and the renovation turned up an evocative original feature: a hidden staircase between the third and fourth floor of the club, used to keep certain clandestine comings and goings under wraps.
The staircase now acts as the Blue Room's entrance, with the stairwell accessed through a false bookcase. Scores of wall-mounted photographs tell their own stories about the club's characters of yesteryear, and the former members have been made very comfortable indeed with one of the most opulent interiors you'll see.