Making its mark on the Dubai hospitality scene since 2004, the Bab Al Shams Desert Resort has reopened under the 'Rare Finds' umbrella of Kerzner International, parent company of the very fancy One&Only brand.
Located on the outskirts of Dubai, nestled within the glistening golden dunes of the desert, the resort blends seamlessly into its surroundings, the 115-room and -suite destination housed in 16 two-storey buildings, oozing modern oasis vibes with subtle Moorish accents.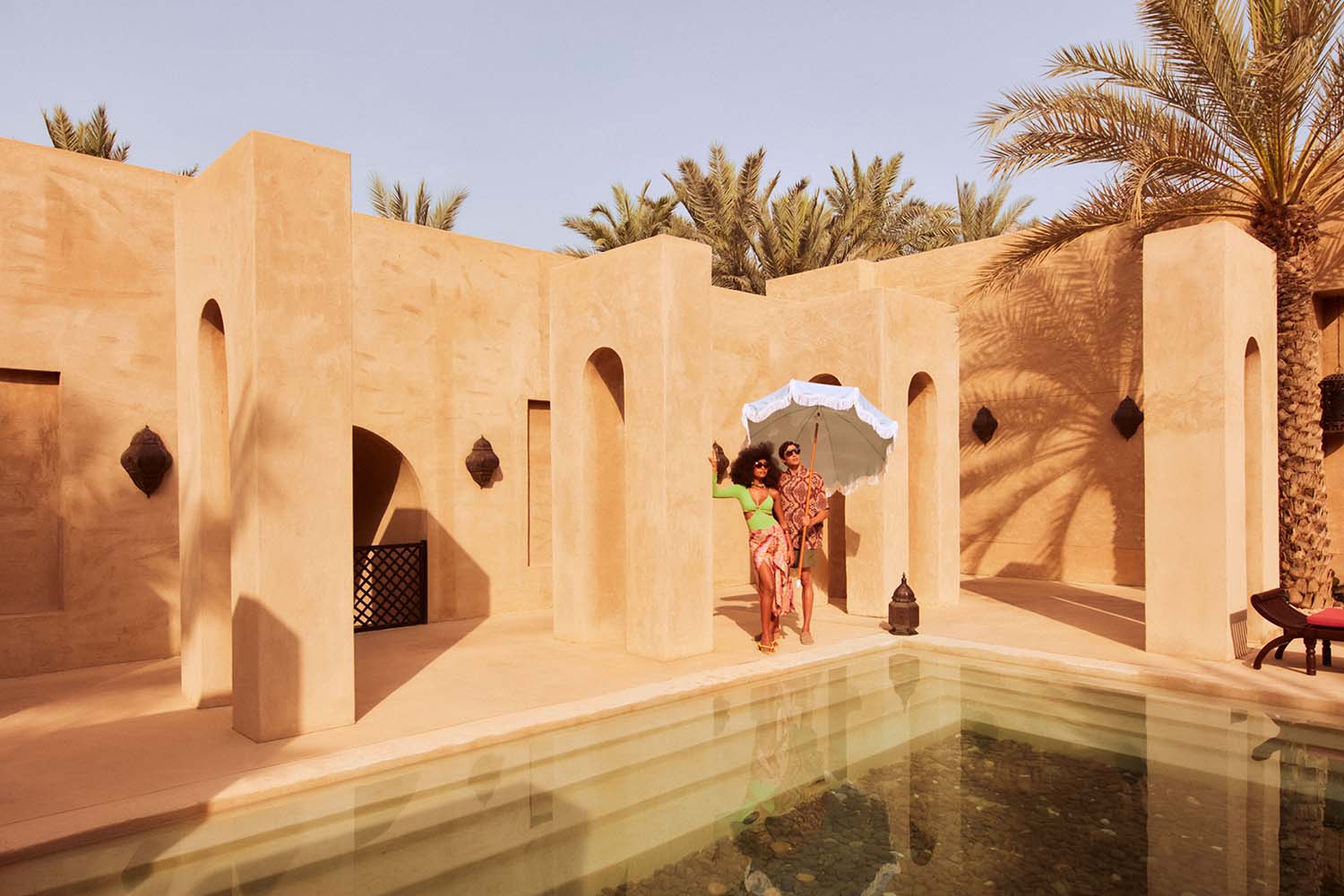 Arabic for 'Gateway to the Sun,' Bab Al Shams offers guests an authentic Bedouin experience through curated escapades, activities and holistic well-being.
The iconic architecture is inspired by a traditional Arabian fort and the earthly tones of the desert, the reimagined Bab Al Shams beautifully designed using natural materials and muted colour palettes which are lifted by lush greenery and colourful rugs, along with other eclectic furnishings. Guests can hide away in their rooms or mingle in the public spaces, from the stunning gardens to the pool, or its indoor living spaces and restaurants, there's something for every fancy here.
The resort's signature dining, Zala (meaning 'canopy'), resembles the architectural details of the resort and transports guests to a contemporary Ottoman and Greek-inspired eatery with theatrical kitchens and a vibrant ambience. Al Hadheerah is an unmatched multi-sensory dining and live entertainment venue, whilst Ya Hala is a hideaway cigar and residents' speakeasy-style lounge, and Anwā Sunset Lounge is a place to enjoy the panoramic setting of the desert, taking in the stars and letting out a deep sigh. 
Looking to discover the mystique of Arabia in a place where limitless earthly beauty meets playful indulgence, Bab Al Shams' new look is sure to set this luxury resort up for many more years of success.