Coinciding with the opening of Lambert Lambert's new location at 81 rue du Temple, the creative agency is exhibiting a seductive show from We Heart favourite, Meryl Meisler.
The New York photographer's first in Paris, the exhibition focuses on infamous nights out at Studio 54, Les Mouches, and the legendary dive bar, CBGB, as well as a selection of her own family parties; Meisler spending her formative years with a camera perma-strapped around her neck, always poised to capture the the more offbeat and eccentric moments in life.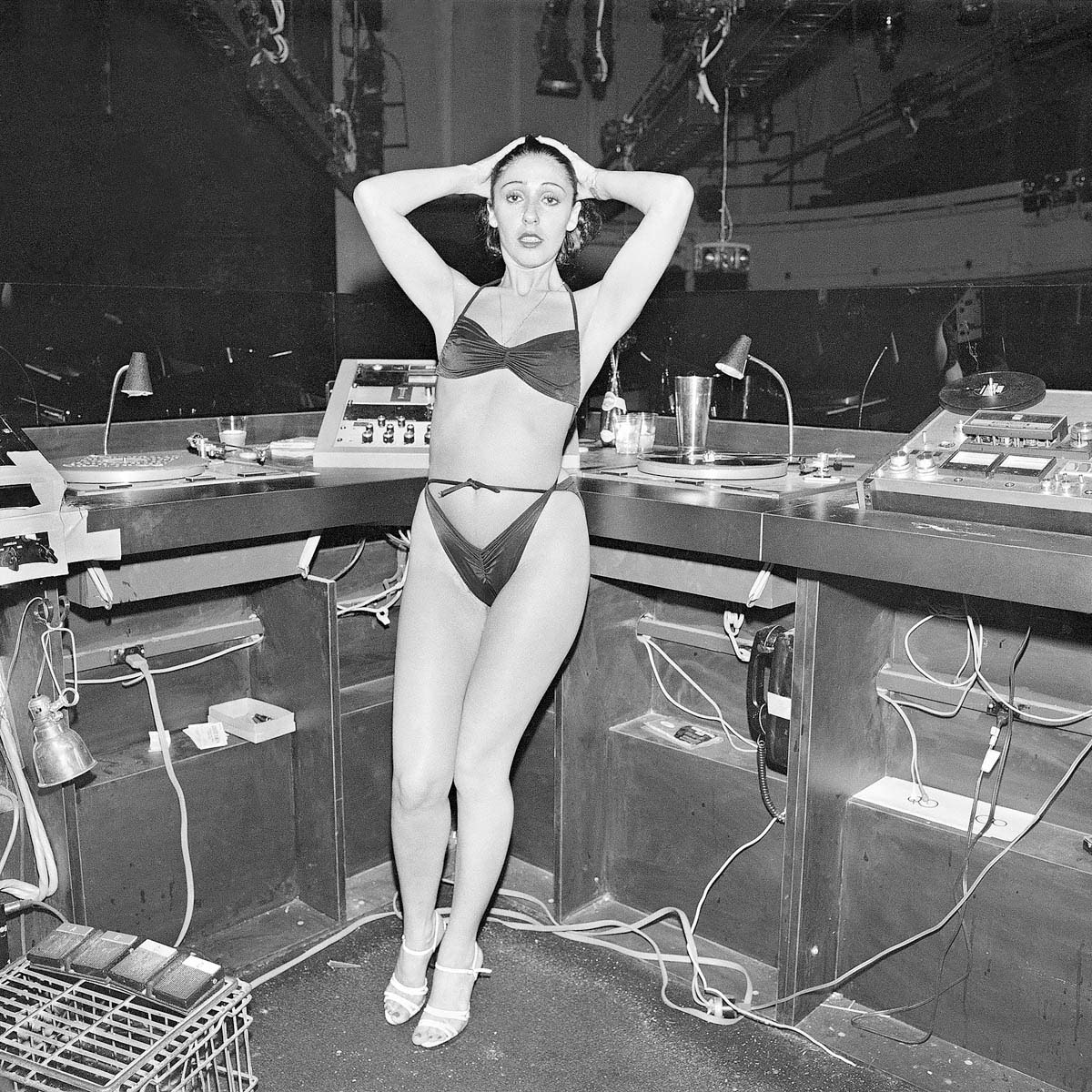 Inspired by Diane Arbus and Jacques-Henri Lartigue, and having studied with the celebrated Austrian-born American photographer Lisette Model, Meisler a teacher by day and 'clubber' by night, documented her own life as much as that of others. It wasn't until her retirement in 2010 that she began opening up her archives and releasing her compelling works by way of exhibitions.
On show at Carole Lambert Presents, Paris, this typically diverse collection of Meryl Meisler's work spans from her mother Sunny Meisler dancing at a Bar Mitzvah in Huntington Town House in 1976, to a hair and beauty salon in Massapequa, New York, and onto more debauched scenes from inside and outside legendary spots; most notably Steve Rubell and Ian Schrager's Studio 54. From humble relatives in Brooklyn and Long Island to A-list celebrities in Manhattan, regardless the subject, Meryl's photography always beguiles with its shoot-from-the-hip charm.
Open Tuesday to Friday from 14:00 to 18:00 at Carole Lambert Presents, 81 rue du Temple, 75003 Paris, the Meryl Meisler exhibition remains on show until 28 February.
@merylmeisler
@carolelambertpresente