Studio B have completed works on a new taproom for independent brewery Wiper and True. The new venue is their second in Bristol and represents an inclusive space that rebuffs the typical overly masculine trend that has dominated the brewery scene over time.
From nomadic brewing to operating out of two sites, the second is a much larger new headquarters and features a sizeable beer garden alongside the taproom, and is home to a broad array of drinks for everyone to enjoy; not just beer aficionados. As well as 22 lines of fresh beers, there's a diverse drinks menu with an emphasis on local producers and suppliers, including wine curated by independent experts Cave Bristol; spirits and G&TS from Psychopomp and Circumstance, and Bristol Distilling Co.; and a selection of British-made soft drinks, alcohol-free beer and cider.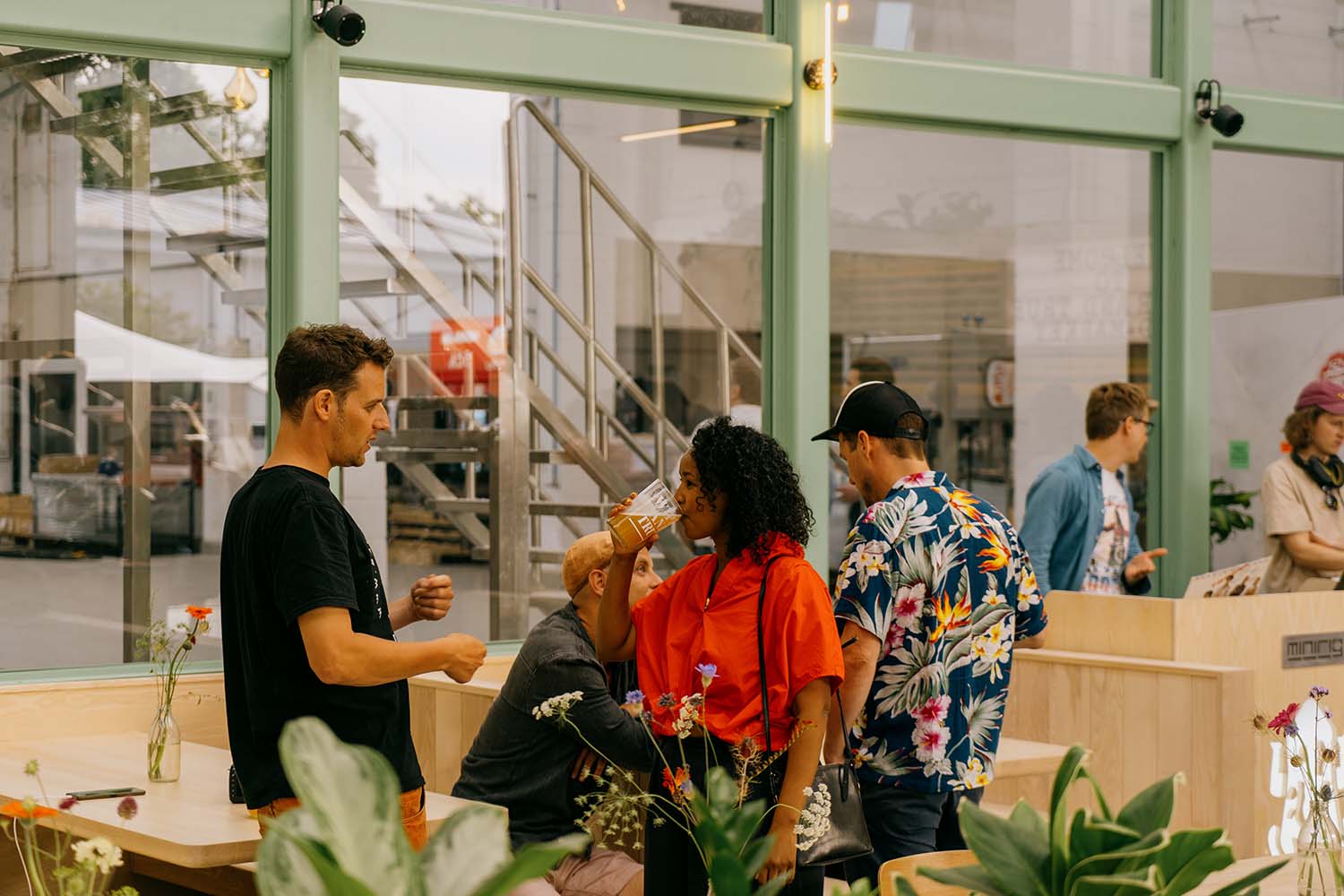 Working closely with the Wiper And True team, Bristol-based Studio B designed the 5,000 square foot taproom (plus additional 7,000 square foot of outdoor space) with sustainability in mind, keeping their footprint as small as possible. Championing local producers and suppliers wherever possible, bar countertops came from Chroma Sparks, whilst the steel work and furniture as well as local ash in all the carpentry came from small workshops within a thirty mile radius.
With the aesthetic design choices as important as the range of drinks on offer, the venue is a sheltered, green oasis, close to but hidden away from the hustle and bustle of the city. Providing an an experience that is accessible and enjoyable to as many people as possible, there is level access throughout, a large section of dropped height bar for wheelchair access, and an accessible toilet. A large print drinks menu is available, and some of the venue signage is printed in braille.
Alongside the drinks menu, guests can enjoy award winning dumplings from Bristol icons Eatchu, the permanent street food offering located within the plant-filled taproom, and set to be a major draw for locals and visitors alike.
Bringing a wholly contemporary attitude to their design and vibe, as much as their internationally renowned brews, Wiper and True's new Bristol taproom is a standard-setting venue for Britain's buoyant craft beer scene.