OEO Studio completes works for Pas Normal Studios, the Danish technical cycling clothing brand's new headquarters also home to the brand's first flagship store in Denmark, a café, and training space with gym.
Set across two large redbrick warehouse buildings in the Nordhavn area of Copenhagen, the two-level, 1,200 square metre space sees OEO being mindful to create a series of modern yet sensitively repurposed areas for both PNS staff and customers to benefit from.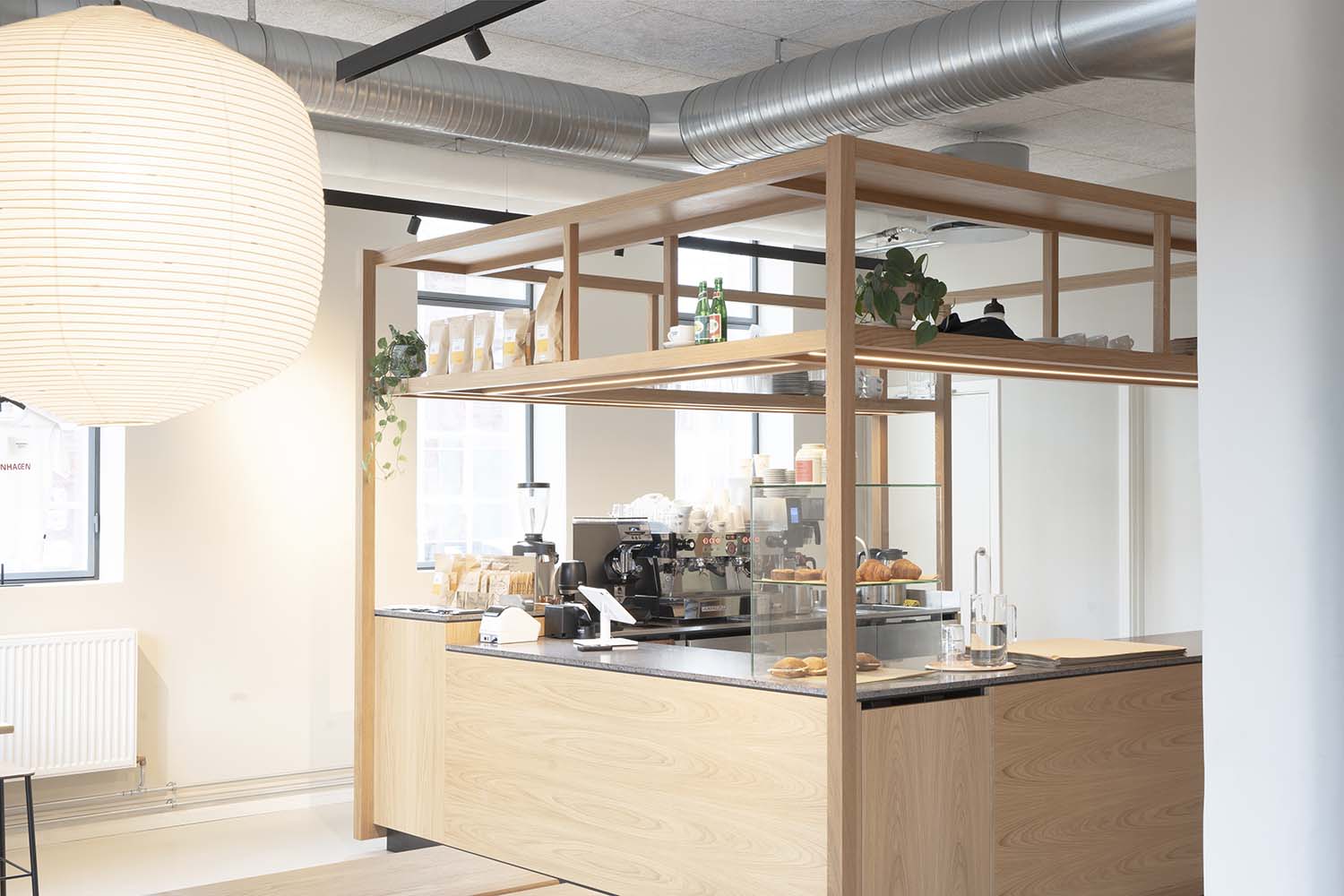 Both buildings date back to 1897, the main home to the flagship store and corporate workspaces, and the second housing bike-storage on the ground floor, along with functional training and virtual bike studio, Studio-Lab, on the top. Both feature Velux skylights, which are central to OEO Studio's design, due to the fact they're climate-friendly and, of course, serve to bathe the interiors in natural light whilst also regulating the temperature in the spaces below.
Sleek, minimal and practical, the design is not without vibrancy, with the designers incorporating bold splashes of colour to add warmth and create a welcoming work environment.
With a state-of-the-art office for employees and a flagship store that embraces the local cycling community and offers technically advanced apparel in a welcoming and domestic-like space, Pas Normal Studios Copenhagen is a design-forward wonderland for fans of two wheels in this most cyclable of cities.