The Netherlands is known for windmills, tulips, cheese, and good times. While these are all worthy pursuits on vacation, you may be surprised to know that the Netherlands also boasts some high-end beach resorts and hotels, too. So to give you some ideas for your next trip, here are five of the best luxury beach resorts in the Netherlands.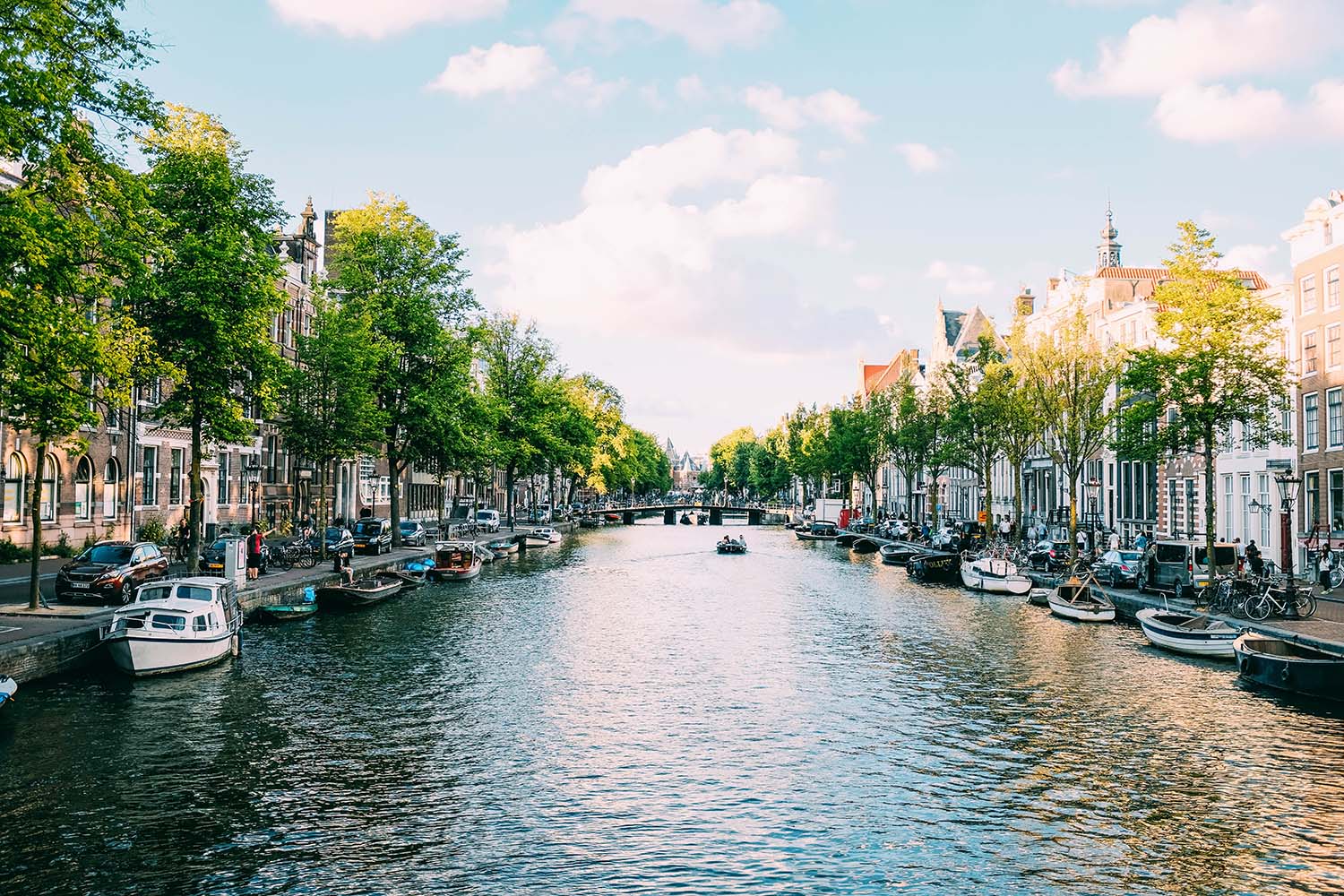 Canals Of Amsterdam
Start your boating holiday in the Netherlands' top tourist hub, Amsterdam. Rent a boat in Amsterdam and explore this beautiful coastal town. While not a true beach resort, Amsterdam is like the Dutch version of Venice.
You can make your way through the waterways of Amsterdam by boat, at your own pace. With or without a skipper, you'll find navigating the canals easy and relaxing. Graced by several canals, this metropolitan area is situated on the IJsselmeer lake which connects to the North Sea.
There are many 5-star hotels to choose from, including the Anantara Grand Hotel Krasnapolsky, Waldorf Astoria, Park Centraal Amsterdam, and Luxury Suites Amsterdam. But book them fast! These top-rated hotels get booked quickly during the peak tourist season.
Be sure to book a canal tour during your stay. These are the most popular tours in the area, and you'll learn much about the surrounding historic properties lining the canals. A canal tour at sunset is guaranteed to be one of your most unforgettable experiences in Amsterdam.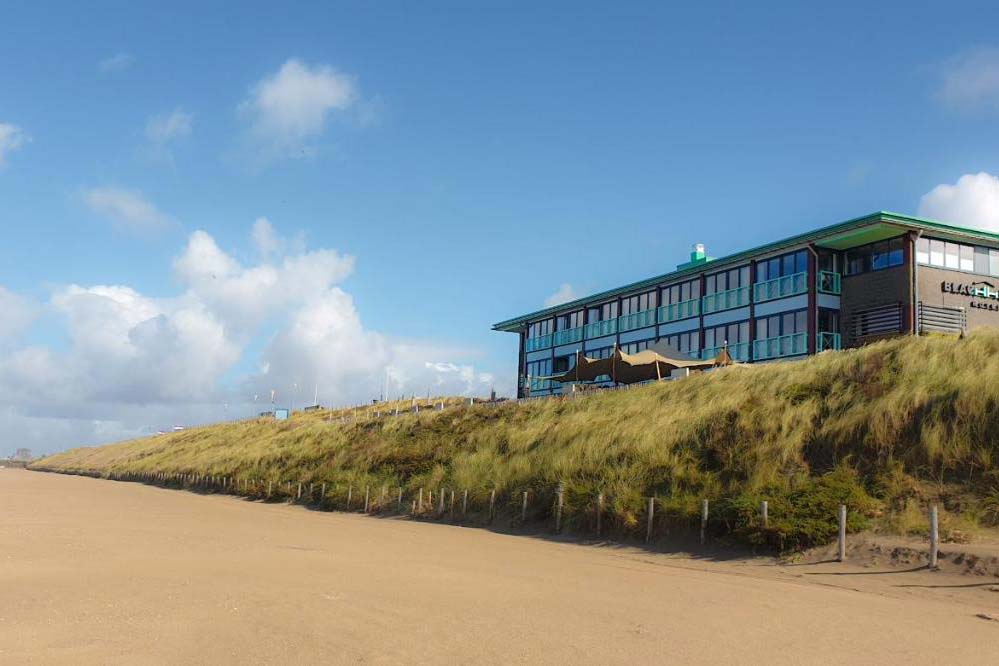 Beach Hotel – Zandvoort
Zandvoort is a Netherlands resort town you simply will not want to miss. Located around 25km west of Amsterdam, this is one of the area's major beach resorts. Its white sandy beaches stretch for over 9km and attract many beach lovers to its shores.
Perfect for family vacations, it offers the relaxed vibe that many other European resort towns don't have. Yet you will not be left wanting awesome vacation experiences. There's no shortage of top hotels to stay at, but one that stands out is the Beach Hotel Zandvoort.
This premium holiday accommodation on the beachfront offers beautiful sea views, access to a water park for the kids, and is close to the lively center of Zandvoort. The main resort park provides guests with many leisure activities, including bowling, mini golf, and a games arcade for teens.
Treat yourself to some indulgent 'me-time' at the spa bath, sauna, and solarium. Alternatively, you can go for a bike ride around the town. Cycling is an extremely popular way to get around in the Netherlands, and bikes can be rented from the Cycle Center. Be aware, you may want to read up on Dutch bike culture before you go.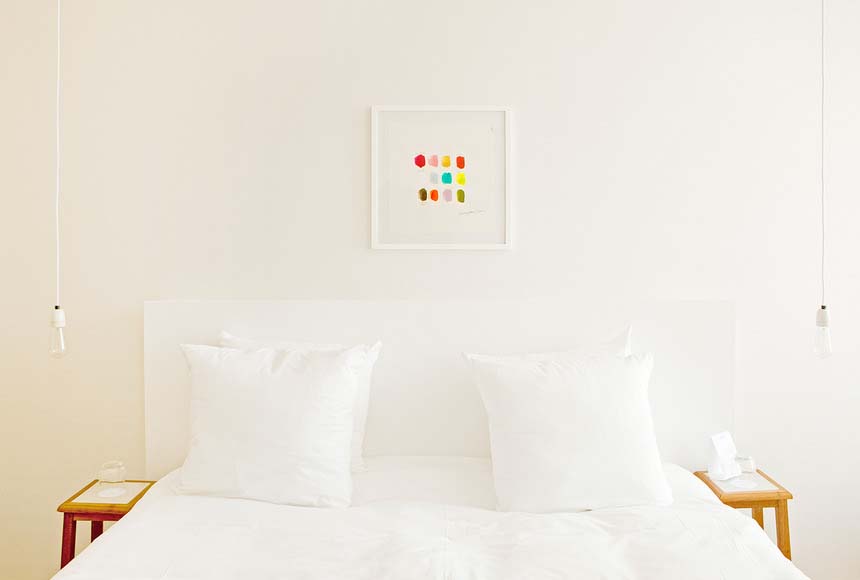 Vesper Hotel -Noordwijk Boulevard
The Vesper Hotel can be found on the famous Noordwijk Boulevard, stretching along 13 kilometers of the North Sea. This boutique hotel offers deluxe rooms with fine dining, epic cocktails, and magnificent beach views.
Your beauty and wellness are also taken care of, courtesy of the nearby Azzuro Wellness Center. Noordwijk beach has another surprise for you – the Bries Beach Club. Dine in style while enjoying the sunset. This award-winning beach venue also offers fine meals crafted with locally sourced fish.
Whether you're passing through, using their meeting facilities, or having an extended stay in one of the deluxe rooms, you'll be delighted with all that is on offer. You can rent a bike and ride around the nearby dunes like a local, work on your tan on the pristine beach, or simply sip a cocktail while watching the sunset. The Vesper Hotel has so much to offer, you'll undoubtedly make unforgettable memories.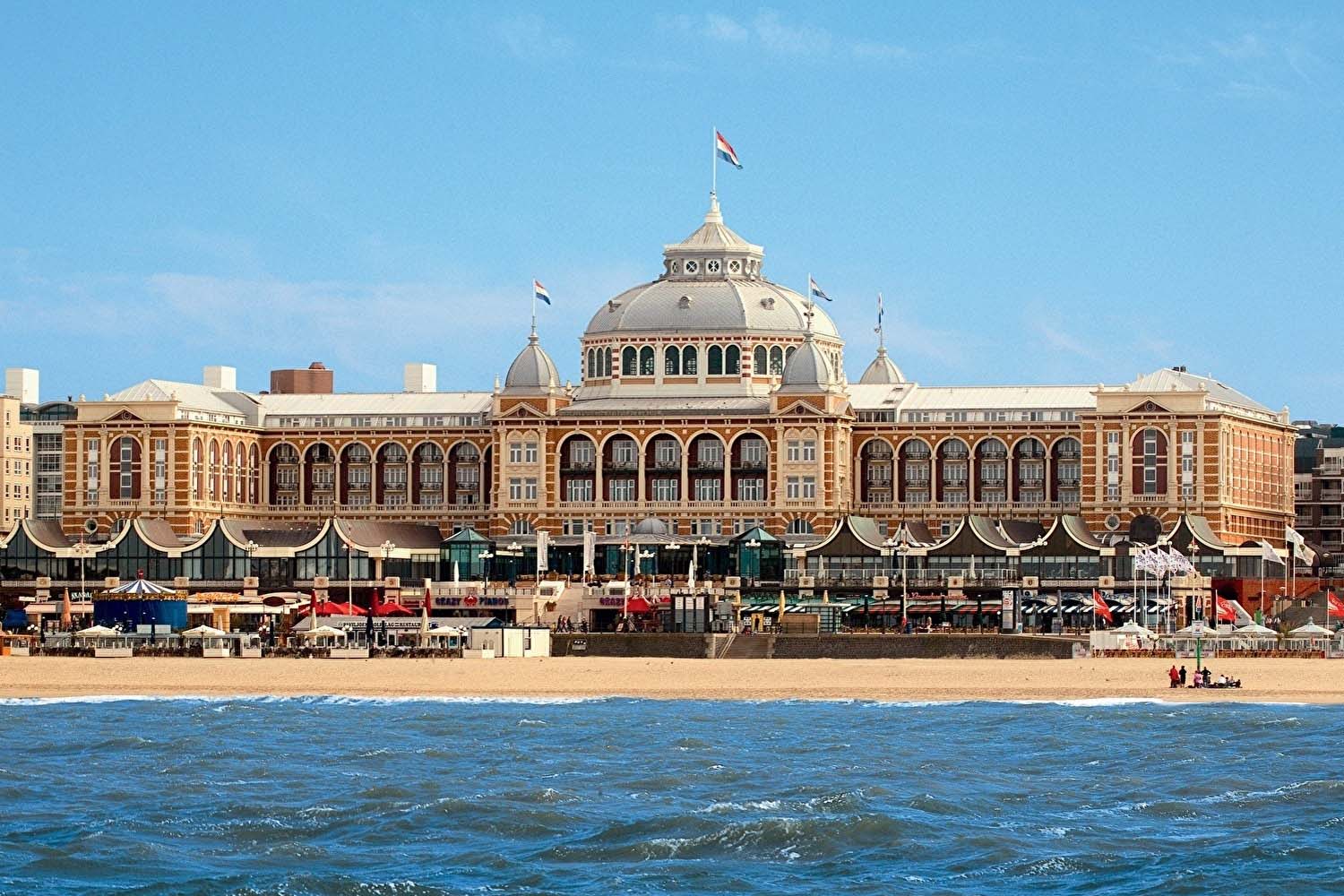 Grand Hotel Amrâth Kurhaus – Scheveningen Beach
The Scheveningen Pier is a popular pleasure pier in the resort town of Scheveningen, near the center of The Hague. One of the world's most beautiful piers, it was fully renovated and reopened in 2015 after being built in 1959
Scheveningen Pier houses several fine restaurants, bars, and shops. Nearby, you will find the Grand Hotel Amrâth Kurhaus, a monumental luxury beach hotel. Enjoy stunning views of the North Sea, with great hospitality, breakfast on the terrace, or high tea in the conservatory. French-style haute cuisine is available for dinner in the hotel's restaurant.
You can ensure one of the most relaxing vacations yet with one of the treatments at the Kurhaus Spa & Beauty. Spa facilities include an authentic Finnish sauna, infrared heat cabin, steam bath, and a fine mist shower as well as the usual beauty treatments you expect of a top salon. The indoor pool offers gorgeous views of the beach, which is just a 3-minute walk away.
When continuing on your journey through The Hague, don't forget to stop and have a coffee at Single Estate, the coffee spot for true coffee aficionados.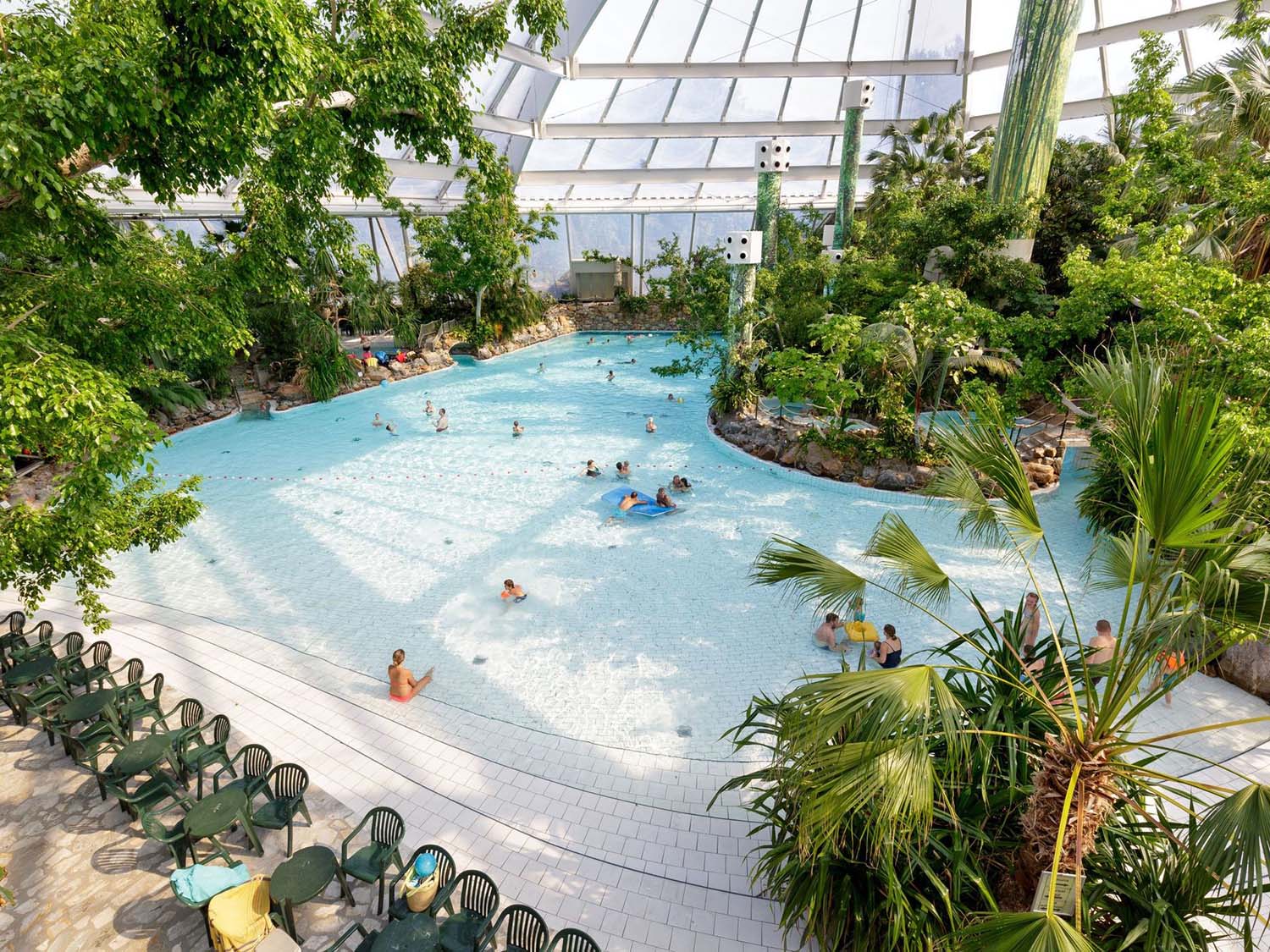 Center Parcs Heijderbos
Center Parcs Heijderbos is a resort with a difference. If you enjoy premier accommodation with a taste for outdoor life, this is for you. Located on the outskirts of a gorgeous nature park, you'll find a wide selection of activities here such as the indoor tropical pools, tennis and squash facilities, horse riding, and mountain biking. Like most resorts in the Netherlands, there are also sauna and spa facilities for when you want to relax.
At Center Parcs Heijderbos, you will have the sensation that you are tucked away in the bosom of nature. Not to worry, as there are several restaurants, bars, and a few live music venues nearby to keep you entertained.
These cottages have a rustic charm while catering to all your needs for your family vacation with three pools and pet-friendly facilities on site. Few beach resorts provide such a welcoming atmosphere and excellent hospitality with the outdoors right at your doorstep. You'll be planning your return trip before you even leave.