Adam Wiercinski's design studio has completed works on a beautiful new delicatessen in Poznan, Na Chleb (or 'bread' in English) selling products from local and regional suppliers out of a historic tenement house in the Polish city.
At just 30 square metres, the neighbourhood deli is a cute spot to mull over a selection of breads, farm cheese, sandwich spreads, olives, peanut butters, fresh granola, as well as plenty of wines; also including a tasting area where you can try before you buy. wiercinski-studio designed an interior that nods to the history of the city, retaining existing elements including solid boards on the floor, rough plaster and an old front window, and combining them with new, sincere designs.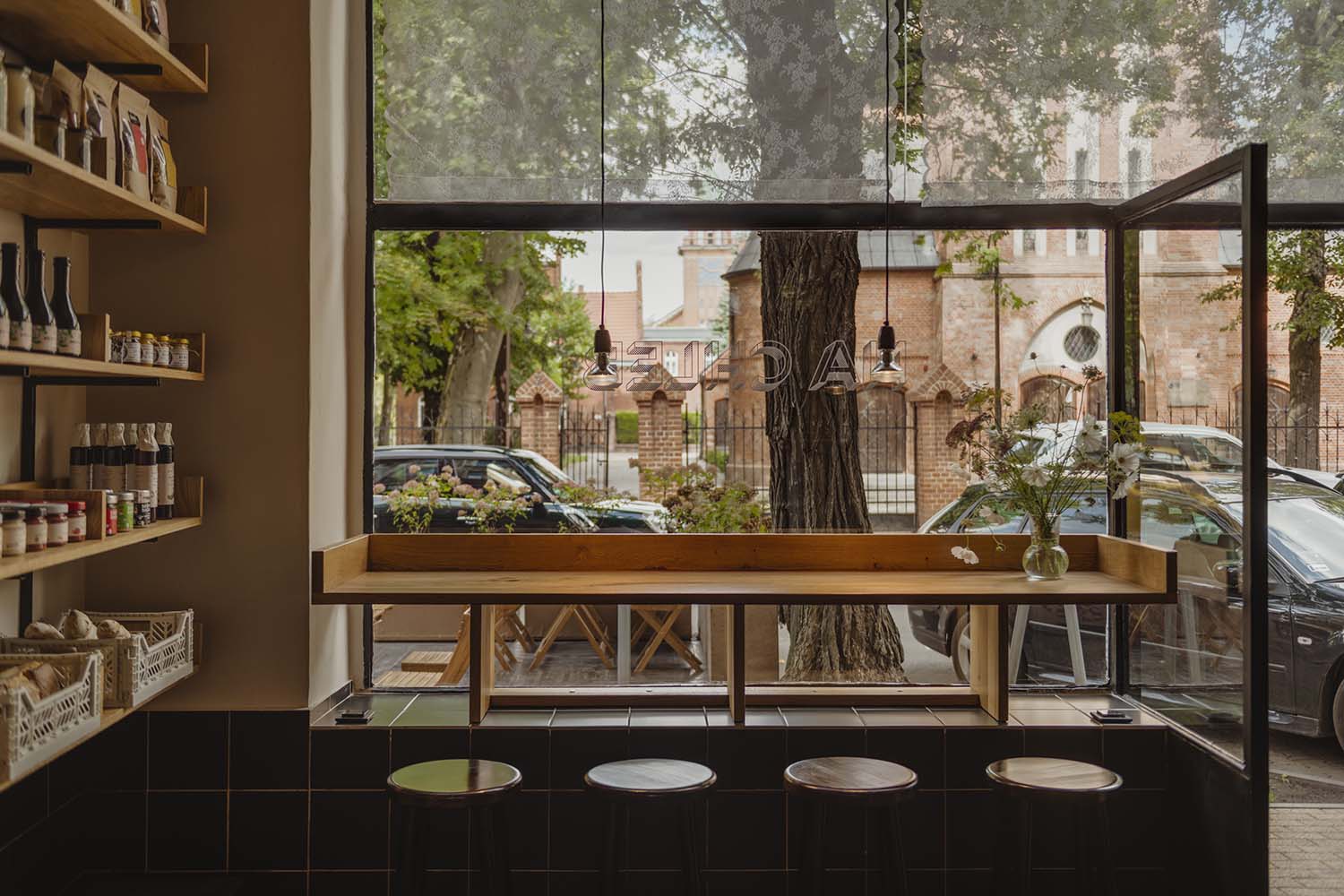 An untreated partition wall exposes its structure to the ceiling, illuminating the rear rooms with natural light, the subdued, warm background of the establishment contrasts with the black elements and is complemented by natural, solid oak and black oiled plywood, and marble forms obtained from the waste of a stonemason that can be found scattered throughout. An original, steel display case and a deep window sill serve as a place where you can sit with a view of the neo-Gothic church, a further reminder of the history of this fine city.
The space and function of the premises are complemented by individually designed details and furnishings, which with their simple geometry and sincere aesthetics create a raw but cozy atmosphere, and made by hand with the involvement of local craftsmen; a typical feature for all wiercinski-studio projects.
For all your bread, wine, cheese, and tapas needs, Na Chleb Poznan is a delectable deli with warmth and character; another hit from this talented design studio.