Birmingham Alabama's already established foodie scene gets a boost of fresh air with the recent opening of Bar La Fête, a playful, design-forward wine bar that features a 130 bottle wine list and innovative sharing plates.
The latest project from Kristen Hall and Victor King, restauranteurs and chefs behind the city's renowned spots The Essential and Bandit Pâtisserie, Bar La Fête ('a party' in French) was inspired by the duo's travels to France and their love of Parisian design. It is this inspiration that carries through the vibrant atmosphere and eclectic aesthetics of this lively bar.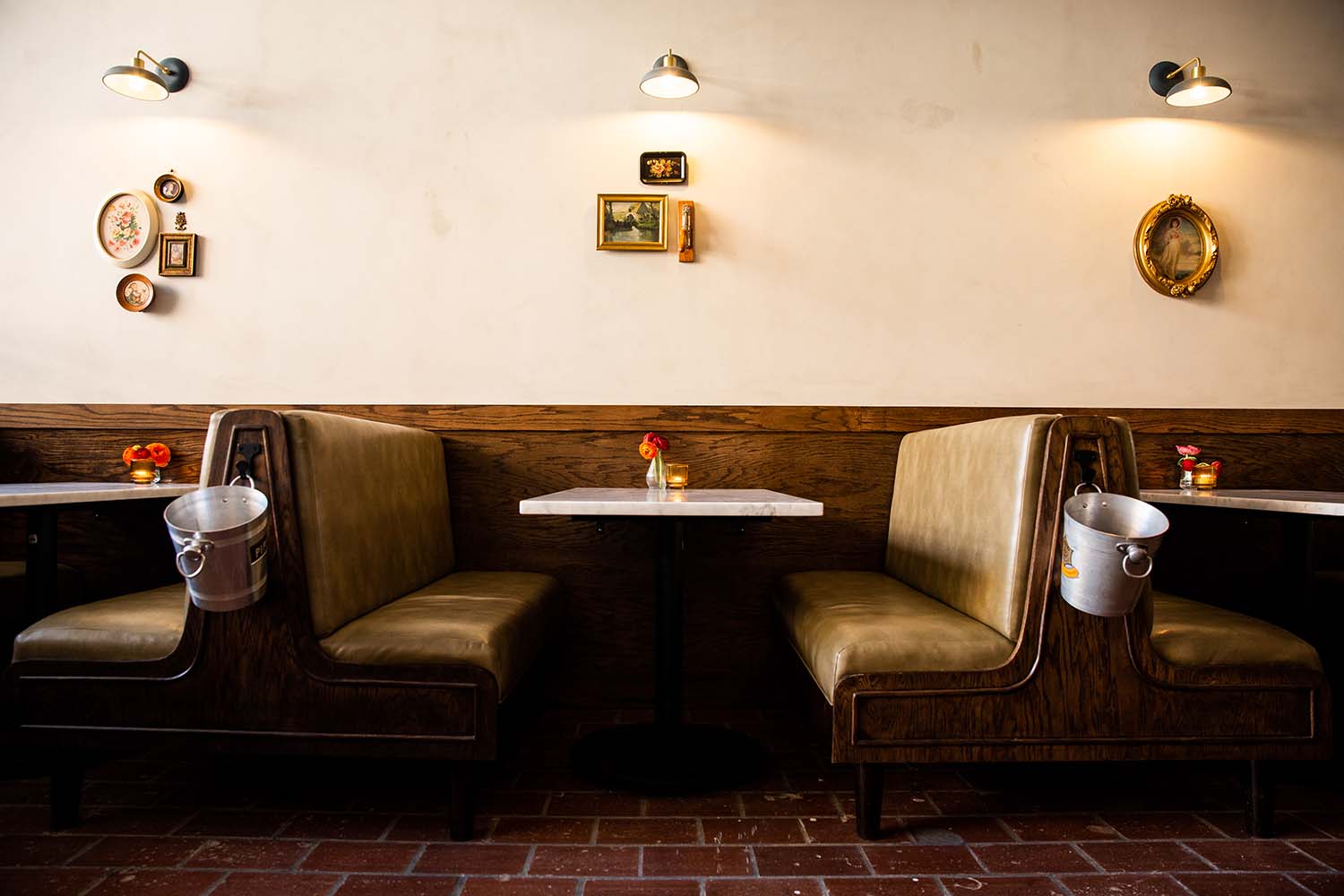 To create a warm, welcoming, and feminine space, curves played an essential role in the overall design, from the Italian marble curved bar that anchors the room to the soft slopes of the walnut-stained wood accents and rounded celling. House of Hackney Peony wallpaper makes a luxurious statement without feeling stuffy, providing the perfect backdrop for this casual space.
As with Hall and King's previous projects, the bathrooms were the first spaces designed, giving them the opportunity to create an intentional space where each fixture, texture, and colour serves to encapsulate the guests. With three unique, unisex bathrooms, each room oozes personality with three different patterns of terrazzo and subway tiles in deliberate, deep hues. Playing off the 'occupied' signs found on airplanes and trains, the rooms feature a reclaimed nautical brass fixture above the door that lights up with the bathroom is in use.
A rotating selection of French dishes will change with the season and can be washed down with French wines never before released in the US. Intimate, authentic and debonair, Bar La Fête Birmingham is sure to be another winner from these hospitality experts.