Blue Crow Media team up with architectural historian Adam Štěch and photographer Tomáš Souček for their latest publication, celebrating the uncompromising beauty of modern Prague architecture.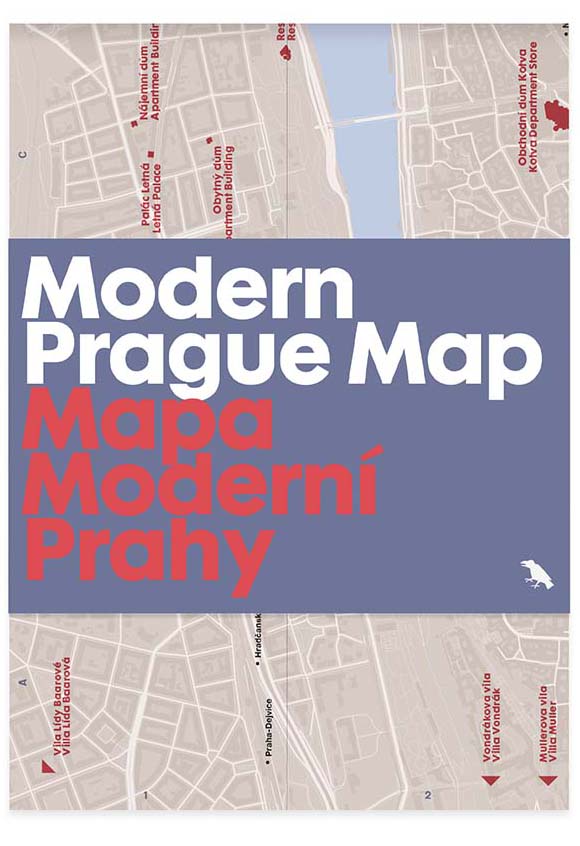 Featuring 50 buildings from the 1910s to 1990s, by architects including Josef Gočár, Josef Chochol, Pavel Janák, Otakar Novotný, Vlastislav Hofman, and Karel Prager, Modern Prague Map is a two-sided, bilingual guide that informs the reader about architectural delights such as the House of the Black Madonna, Legion Bank, Josef Chocho's Apartment Building on Neklanova Street/ Obytná budova, and Emil Králíček's Cubist lamp post.
In his introductory essay, Adam Štěch writes: "Important historical events are imprinted on the walls of Prague's architecture. In almost every street in Prague we can find various examples of architecture from all decades of the last century; from the phenomenon that is Czech Cubism to our unique take on Postmodernism and High-Tech architecture."
The latest in a long line of architecture maps, Modern Prague seeks to place the Czech Republic capital's 20th century architecture within its historical context, whilst inspiring locals and tourists to observe remarkable buildings from Cubism to Functionalism, Modernism to Postmodernism.
With Souček's beautiful imagery accompanied by text in both English and Czech, Modern Prague Map is available at independent bookstores worldwide and directly from bluecrowmedia.com