You might think you need a new item of clothing for every occasion and every season to look your best, however, this isn't the case. According to a study by Closet Maid, the average American woman has 103 items of clothing in her wardrobe. In a survey of 1,000 women, the study also showed that the average woman found 21% of her closet to be unwearable and never even wore 12% of her clothes.
This shows that having a closet that is full to the brim does not necessarily mean it's easier to find something to wear. The answer may instead lie in having a limited amount of interchangeable clothes that allow you to put together the perfect outfit every time.
Whether it's a simple sweater and jeans which you accessorise with a tennis necklace or a dress shirt with some statement earrings, read on for some top tips on how to create your very own capsule wardrobe.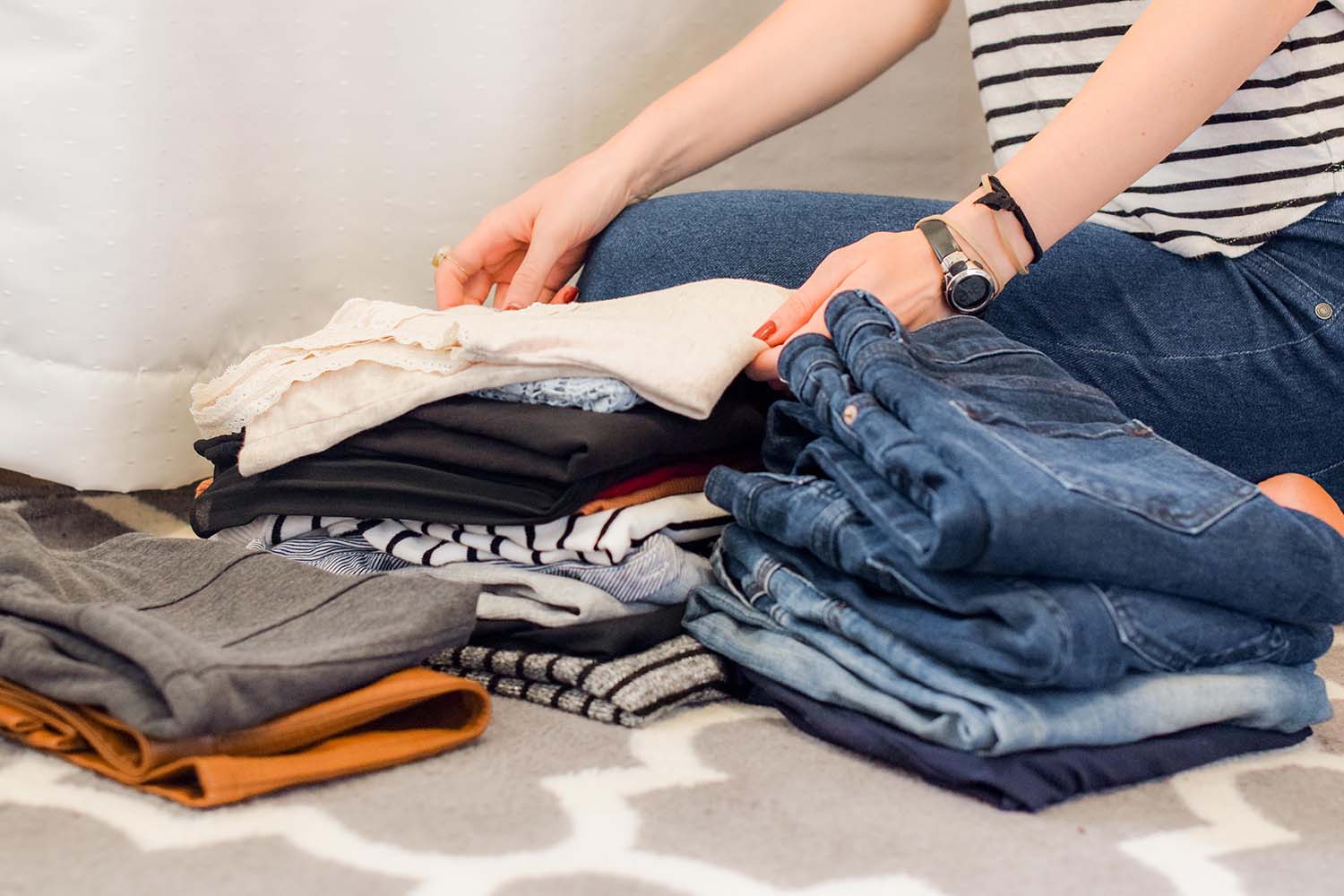 Declutter Your Closet
Before you can improve your wardrobe, you need to give it a clear-out by organising it into various piles. For example, create one pile with all the clothes that you love to wear and do so regularly. Then create a pile with all of the clothes you have never worn, outgrown or no longer like to wear. What remains will be your third pile.
The third pile of clothing will require you to be objective and firm with yourself. If you're struggling to part ways with an item, honestly ask yourself if you have worn it in the last six months. If the answer is no, it should go. Another useful method to select what stays is by following the Marie Kondo technique which encourages you to discard items that no longer spark joy.
Start Planning
Once you have gone through the process of decluttering your closet you will have a clearer idea of your personal style. To begin creating your capsule wardrobe give some thought to your lifestyle. What kind of activities do you usually do and how do you like to spend your free time? This will give you a clearer idea of the types of clothing you need in your wardrobe.
Another useful step is to think of your colour scheme. It is best to opt for natural colours such as black, white, cream, navy or grey as these colours go well together, making your outfits easier to mix and match. A good tip is to add an accent colour for every three to five neutral pieces.
Excluding loungewear, swimwear and formal clothing, divide your clothes into categories, selecting between two to ten items of clothing for each category. Some suggestions for dividing up your clothes include the following:
— Tops and Blouses: Include items such as t-shirts, tank tops, shirts, short-sleeved and long-sleeved tops
— Knitwear: Sweaters and cardigans
— Dresses: Mini, midi and maxi dresses and dress shirts
— Bottoms: Pants, skirts and jumpsuits
— Jeans: Light and dark denim
— Outerwear: Blazers, jackets and coats
A good number to aim for in your capsule wardrobe is no more than 50 pieces of clothing.
Experiment
Now that you have refined your closet down to the essentials, you can begin putting outfits together. A good way to get the most out of your wardrobe is to choose a different item from each category to effortlessly create a new outfit each day. Play with layers, accessories and footwear to make each outfit unique and appropriate for the occasion.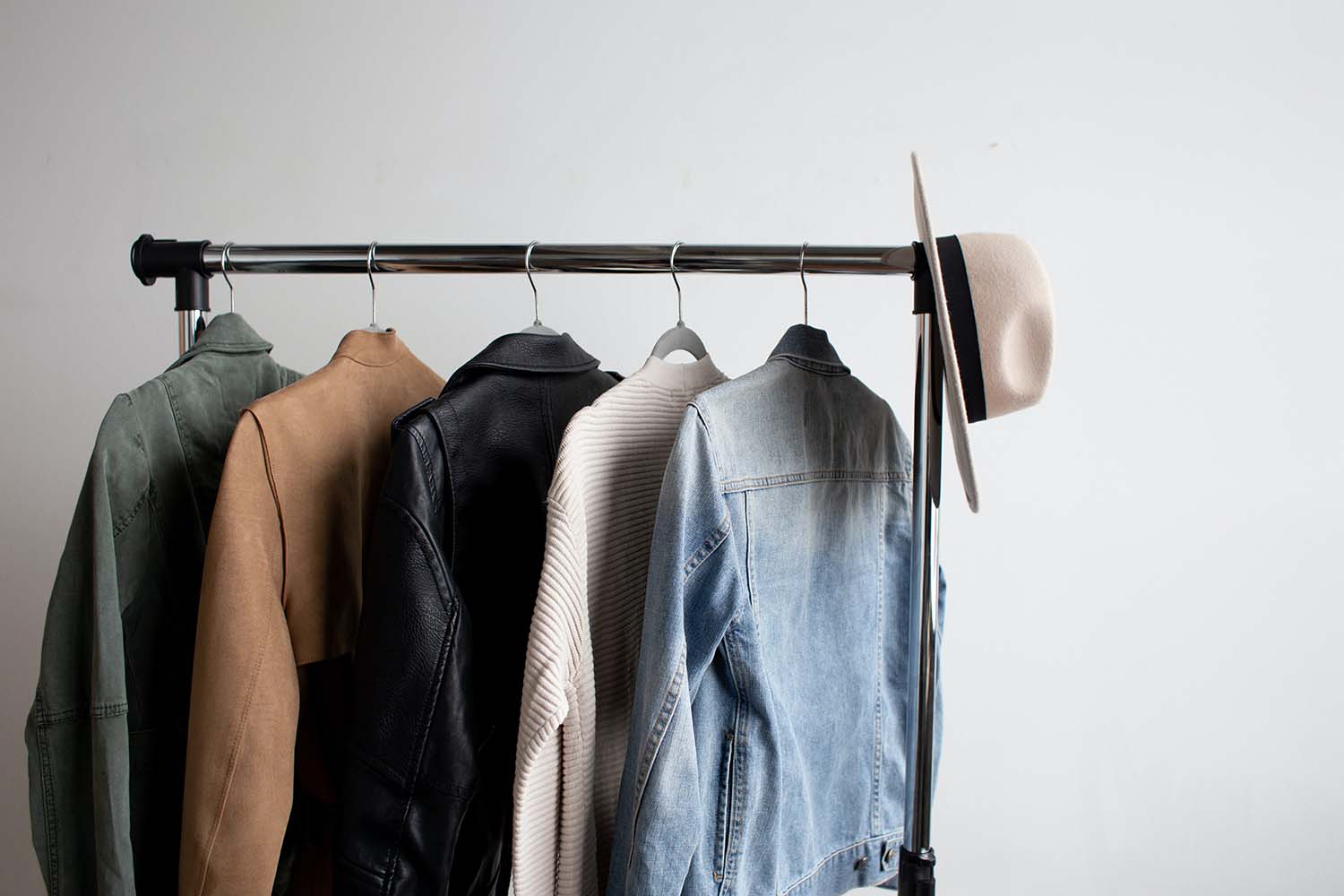 The Benefits of a Capsule Wardrobe
Below are some benefits of creating your own capsule wardrobe:
It Saves You Time
Having less options to choose from, yet choosing from a selection of clothing that you enjoy wearing will make your decision-making faster and your life easier. A capsule wardrobe will take the stress out of planning what to wear, making it easier and more enjoyable to get ready each day.
It Saves You Money
A capsule wardrobe can help you realise that with a few foundational basics you can do more with less. Maximising the potential of your wardrobe with fewer items of clothing will mean you need to shop less.
A capsule wardrobe can also make you more intentional when it comes to your shopping habits as it will guide you to only choose pieces you know you will wear and will go well with your current wardrobe.
It's Sustainable
With today's fast fashion trends it's easy to accumulate clothing with much of it left unworn and cluttering up your closet. Since capsule wardrobes are composed only of items you love, you will naturally wear them more and give more thought to what you buy. This means less waste and less demand for clothing production.
Now that you know the basics you can begin creating your capsule wardrobe today.