Combining timeless elegance with irreverent glamour, New York City supper club, The Nines, nods to the famed lobby bars of grand European hotels such as The Bar Hemingway at The Ritz Paris and Dukes Bar at Dukes London. A concept from renowned restaurateur Jon Neidich of Golden Age Hospitality, the elegant establishment is a 70-seat space designed for imbibing, dining and enjoying piano renditions of funk, soul and rock classics.
Located above sister spot Acme on Great Jones Street, food and beverage is helmed by executive chef, Nicole Gajadhar, and beverage director, Ashley Santoro; the menu also taking cues from Europe's grand hotels with a rich offering that includes oysters, caviar, shrimp cocktail, smoked salmon, foie gras and pâté. The drinks list features specialty and house takes on classic drinks such as martini with a hint of sherry, or daiquiri with a blend of fine rums and a substitution of lemon for lime. A reserve selection of Japanese whiskeys, American bourbons and old world wines complete the extensive selection.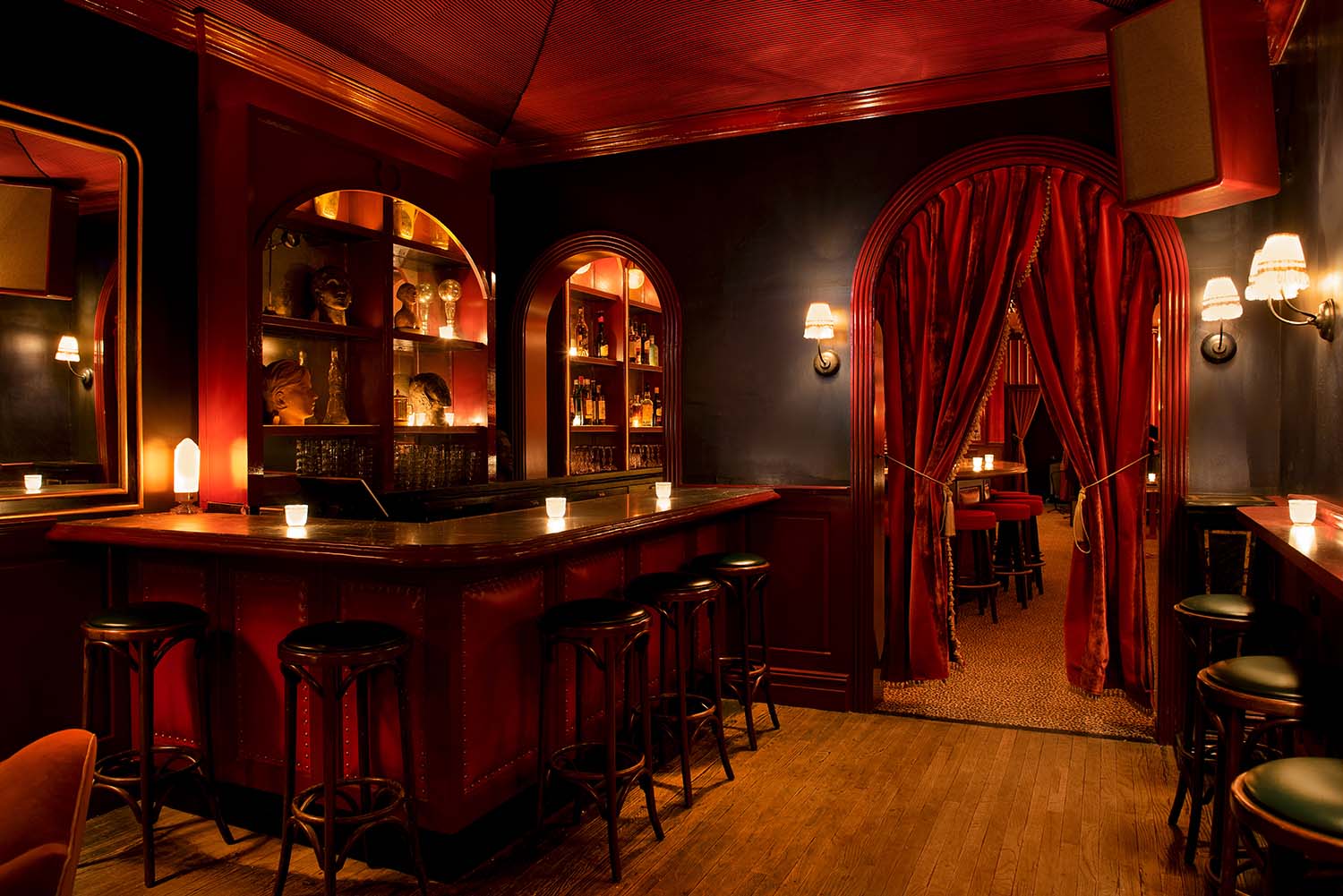 Interiors are bold and moody with opulent touches such as House of Hackney's 'Wild Card' carpet, vintage Murano glass chandeliers, hues of burgundy reds, gilded detailing, fringed seating and plush red corduroy sofas. Seductive and evocative of old-time nostalgia, the space is as lavish as those that have inspired it, but with an injection of the particular vibes that downtown Manhattan is famed for.
With an ethos based around considered hospitality, Neidich explains how "throughout this entire process, we focused on the guest's sensorial experience. The soft lighting, the gold wallpapered ceiling, the feeling of a chilled martini in crystal glassware enjoyed with delicious food all while renditions of Chaka Khan, Irma Thomas and the Rolling Stones play on the baby grand piano; the guest is taken on a journey that culminates into a perfectly harmonious evening."
Past and present wrapped up with a decadent downtown atmosphere, this timeless NoHo supper club is a welcome addition to the neighbourhood's buoyant nightlife scene.