When the 19th edition of Barcelona's Primavera Sound shut its gates on 1 June 2019, the world was a very different place. The next two summers would pass with hopes raised and then hopes dashed; tumultuous ups and downs and world had quickly grown accustomed to. Three years later, we meet again. In epic style.
Across 12 historic days and nights, almost half a million people danced, drank, sang, sauntered, partied, pogoed, cried, collapsed, got up again and hit repeat. In the party to end all parties, Primavera Sound marked the post-pandemic era with an almighty knees up, the likes of which we may never see again. Mos Def made surprise cameos, stars such as Damon Albarn and Rosalía danced to various sets, Kenny Beats literally tore up the dancefloor, the likes of Megan Thee Stallion guested at small city venues, and King Gizzard & The Lizard Wizard performed five times without repeating a single song. Of course, that's not even a fraction of what went on over the course of this remarkable 288 hour extravaganza.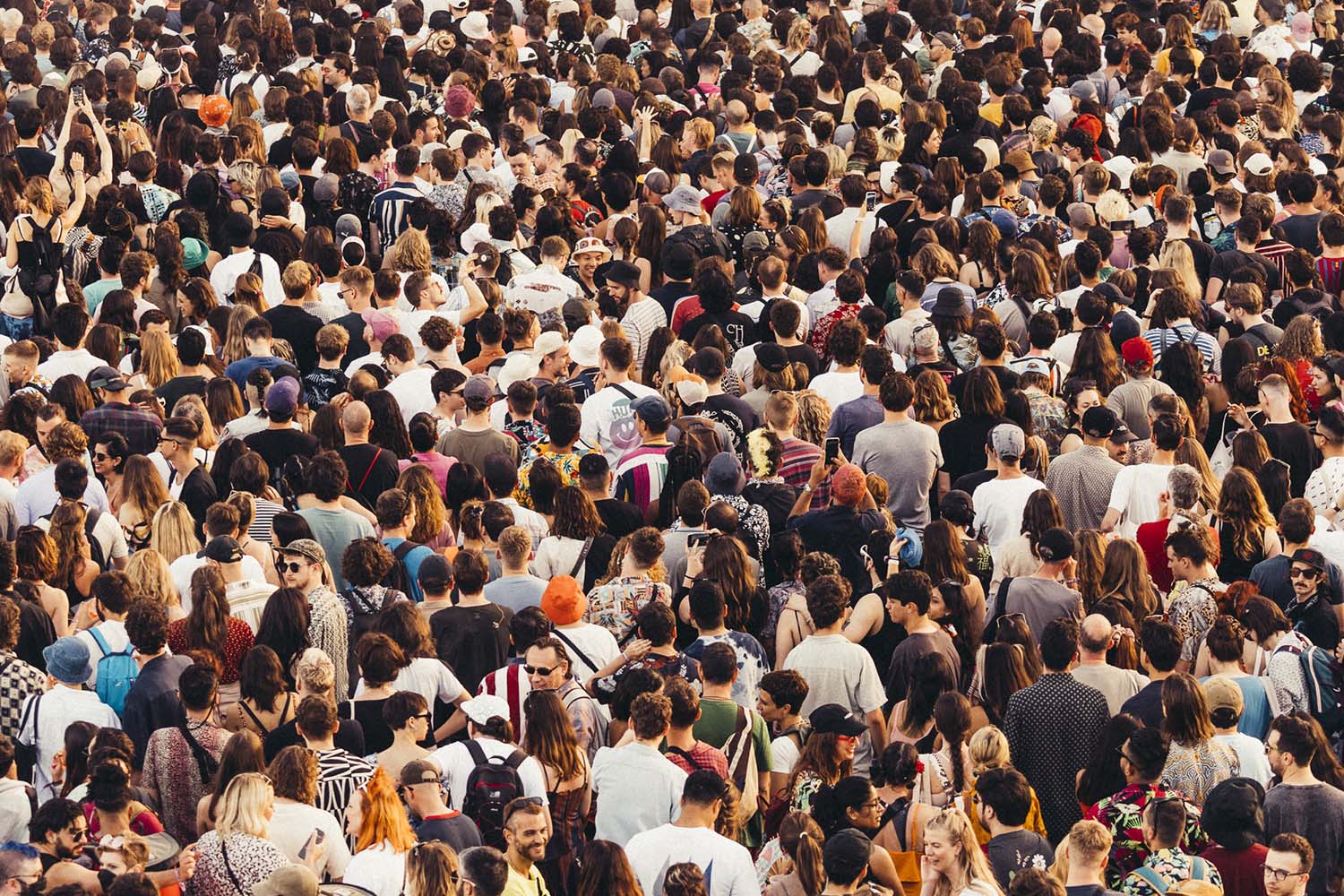 Kicking off 1 June at the festival's original home, Poble Espanyol, 4,500 people attended a sort of homecoming cum welcome back, before the serious proceedings would kick off at Parc del Fòrum the following day. We get the party started with Call Super b2b Shanti Celeste on the vastly upgraded beach stage, now known as Dice. Reacquainting ourselves with the mammoth landscape that the site occupies, we take a hit of nostalgia with '90s icons, Pavement, are blown away by the ravetastic energy of Afrodeutsche in the brilliant NTS stage that occupies an underground carpark, and watch the sun rise over a typically energetic set from Honey Dijon.
The following days see Evian Christ pump out his deconstructed trance in the unexpected setting of the Herzog & DeMeuron-designed Auditori Fòrum; enjoy a triumphant set from London's Little Simz; pound to uncompromising techno from Blawan; dance with tens of thousands to Jamie xx; and struggle to be pulled away from the excellent addition of an in-the-round Boiler Room stage. After three very late nights, the energy is mustered to queue for an hour outside 250-capacity city centre club, RED58, to be blown away by an Evian Christ Trance Party.
Filling the gaps between weekends one and two, the Primavera a la Ciutat programme sees names such as Beak, John Talabot, Slowdive, Lightning Bolt, Jorja Smith, Interpol, Phoenix, Ride, Khruangbin and Megan Thee Stallion perform at small venues throughout the Catalan capital. It's quite the extravaganza to see the festival bounce back onto the scene after a two year absence. But We Heart's batteries need recharged for the forthcoming weekend two, which opens Thursday 9 June, back at the expansive Parc del Fòrum.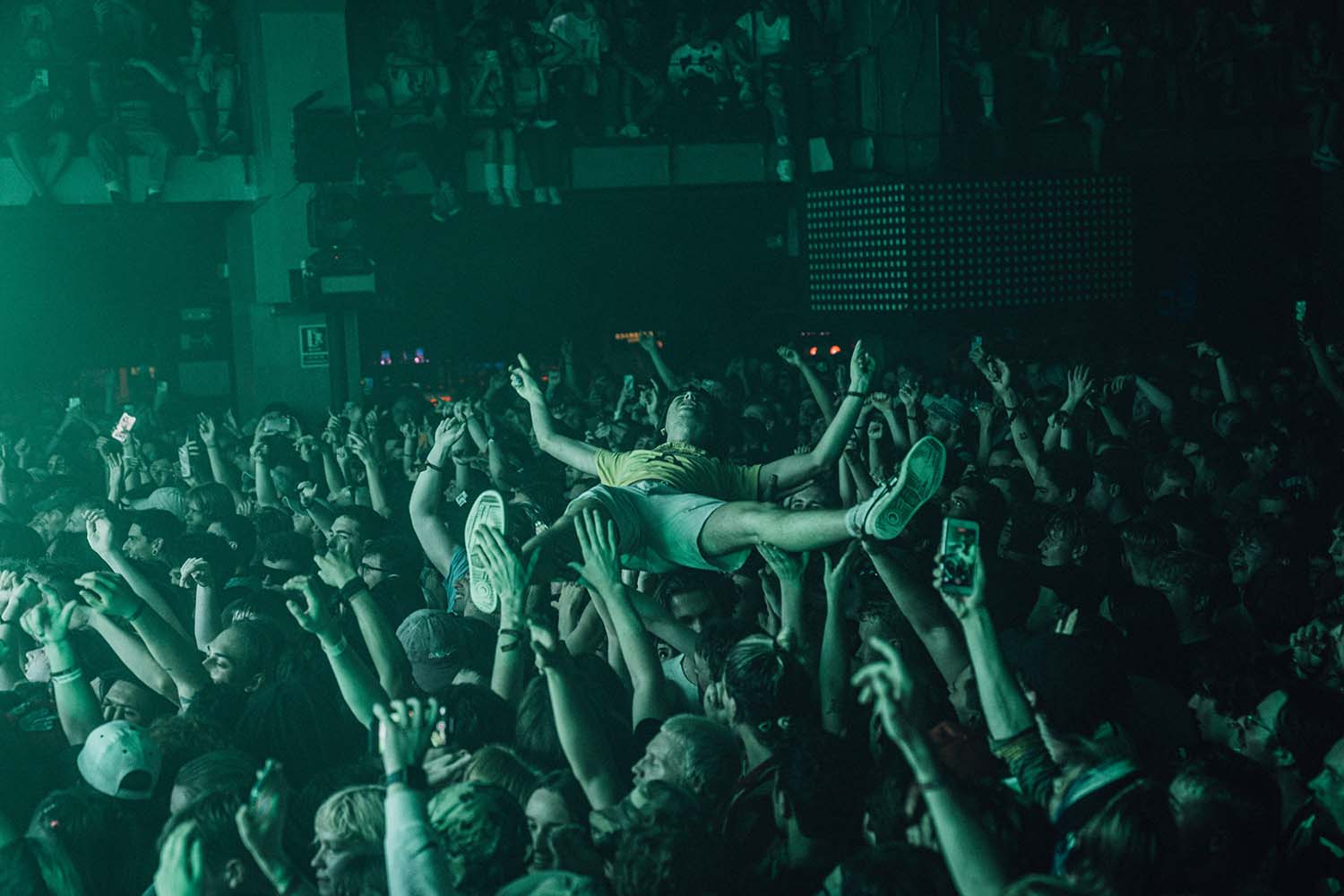 Tonight there's indie big hitters like Metronomy and Gorillaz; pop superstar, Dua Lipa; and the irrepressible Tyler, The Creator. Bicep bring the big-room epic rave, whilst 2MANYDJS counter their calm with their familiar thumping mashups; their remix of Bizcochito by local hero Rosalía naturally tears the festival apart. Friday sees Lisbon's contemporary latin dance label, Príncipe, celebrate 10 years with a series of DJs in the Boiler Room; Thom Yorke and Jonny Greenwood debut their new act, The Smile; French-Ecuadorian producer, Nicola Cruz, deliver deep sounds from the Andes; and Grimes get behind the decks.
Saturday 11 June is another blockbuster day and night, with The xx's Romy overcoming technical issues to get an enormous crowd dancing with her on the Dice stage; local hardcore heroes, Pastis & Buenri, bring back the frenetic 200bpm madness of the '90s; Two Shell represent the UK bass underground; Daniel Avery weave some hypnotic house; and veritable dance music legend, Goldie, making some old men very happy indeed. Which is almost the end; names such as Peggy Gou and Nina Kraviz, closing the 12 day spectacular on Sunday afternoon with Brunch on the Beach.
Whether we see another 12 day festival take over a city with quite such extravagance again remains to be seen, but in 2022, after two years of summer's fun cancelled, Primavera Sound reminded us all just how important it was to come together and lose ourselves. Sure, there were some issues, initial reports of overcrowding, talk of hour-long waits for a drink, minimal access to water and some overzealous security, but the organisers sought to address each complaint as quickly as they could. The overriding sense is one of reunification three years later. We lost the dance, and now it's back. And Primavera Sound ensured it was back with a bang. A mushroom cloud laying motherfucker of a bang at that.