In 2018, with visitors from 126 different countries attending events through the entirety of the city, we declared that for Barcelona's Primavera Sound, Bigger was Better. After just 18 editions, they had rocketed from 8,000 visitors to up to 220,000. It was a leviathan of a musical event, unstoppable in its ascendency. And then, 2020 happened.
The pandemic has transformed every facet of our lives, it put the world on hold for some two years. For events that have huge human interaction at their core, how could they adapt? Make it more than twice as big, that's how. After more than two years of life on ice, Primavera Sound is cracking us out of our deep freeze and preparing us for the festival of our lives.
Taking place over 12 full days, the main festival will span two weekends, with events across 12 venues throughout Barcelona (Primavera a la Ciutat) sandwiched between them. It's an undertaking quite unlike anything that has preceded it. And it kicks off tomorrow.
From chart-topping pop superstars like Dua Lipa and Megan Thee Stallion, to the grindcore metal of Napalm Death or the gurn-inducing future techno of English DJ and producer, Blawan, Primavera 2022 is as typically eclectic as it is vast. Opening at Poble Espanyol, the same venue the festival began in 2001, and closing with a beach party on 12 June, Barcelona is unlikely to have seen anything like it. With anticipation at fever pitch, it's almost as if all those lockdowns were worth it.
So then, with hundreds of artists across 12 days to digest, let's have a look at some of our must-see highlights for this absolute monster of a festival.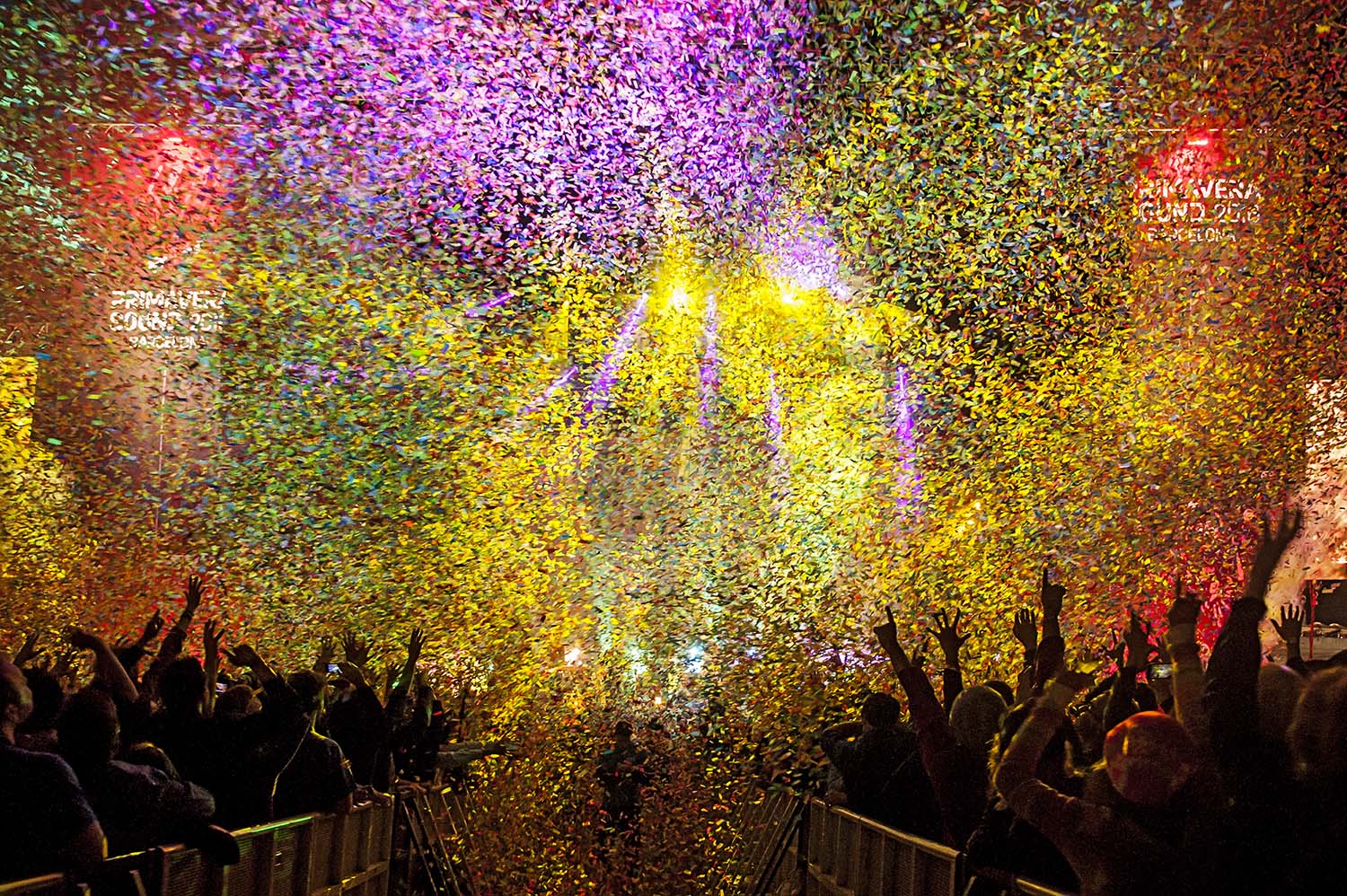 Weekend One Highlights
Call Super b2b Shanti Celeste, 2 June, Dice
LCY, 2 June, Boiler Room x Cupra
Optima, 2 June, Boiler Room x Cupra
Pavement, 2 June, Pull&Bear
Fred again…, 2 June, Cupra
Honey Dijon, 2 June, Dice
Autechre, 3 June, Auditori Rockdelux
Evian Christ, 3 June, Auditori Rockdelux
Little Simz, 3 June, Cupra
Blawan, 3 June, Dice
Earl Sweatshirt, 3 June, Plenitude
Jamie xx, 3 June, Estrella Damm
Caribou, 3 June, Cupra
DJ Harvey, 4 June, Dice
Sangre Nueva, 4 June, Dice
Tyler, the Creator, 4 June, Pull&Bear
Ben UFO, 4 June, Dice
Leon Vynehall, 4 June, Plenitude
Primavera a la Ciutat Highlights
Jehnny Beth, 5 June, Razzmatazz
Evian Christ Trance Party, 5 June, RED58
Jockstrap, 6 June, La Nau
Mike, 6 June, La Tèxtil
John Talabot, 6 June, Laut
Peach, 6 June, RED58
Awesome Tapes From Africa, 7 June, La Tèxtil
Two Shell, 7 June, Laut
Danny L Harle's Harlecore, 7 June, RED58
Khruangbin, 8 June, Poble Espanyol
Goldie, 8 June, RED58
Weekend Two Highlights
Gilles Peterson, 9 June, Dice
Jay Electronica, 9 June, Plenitude
India Jordan, 9 June, Dice
Gabber Modus Operandi, 9 June, NTS
Haai, 9 June, Dice
Bicep, 9 June, Cupra
Anz, 9 June, NTS
Mall Grab, 9 June, Dice
Mary Anne Hobbs, 10 June, Dice
10 Years of Principe, 10 June, Boiler Room x Cupra
M.I.A., 10 June, Pull&Bear
Pangea, 10 June, Dice
Nicola Cruz, 10 June, Cupra
AceMOMA, 11 June, Dice
Logic1000, 11 June, Dice
Romy, 11 June, Dice
Mogwai, 11 June, Dice
Two Shell, 11 June, Boiler Room x Cupra
Special Request, 11 June, Dice
Daniel Avery, 11 June, Dice