Strange Magic a solo exhibition from Queensland-born, Sydney-based Gerwyn Davies, is now on show at Brisbane's Jan Murphy Gallery, the photographic artist and costume maker having conjured up a set of vivid and varnished self-representations each inspired by the gaudy world of stage magic. Think elaborate displays, spectacular tricks of the eye and confounding sleights of hand.
Joyful and camp, in Strange Magic——much like how a magician seduces an audience to disguise, distract and divert their vision——Davies's frame is concealed beneath elaborate and fanciful costumes that mutually entice and resist examination while the world inside the image is manicured to give off a synthetic sense of otherworldliness, the artist vanishing before the camera's eye into a hall of smoke and mirrors.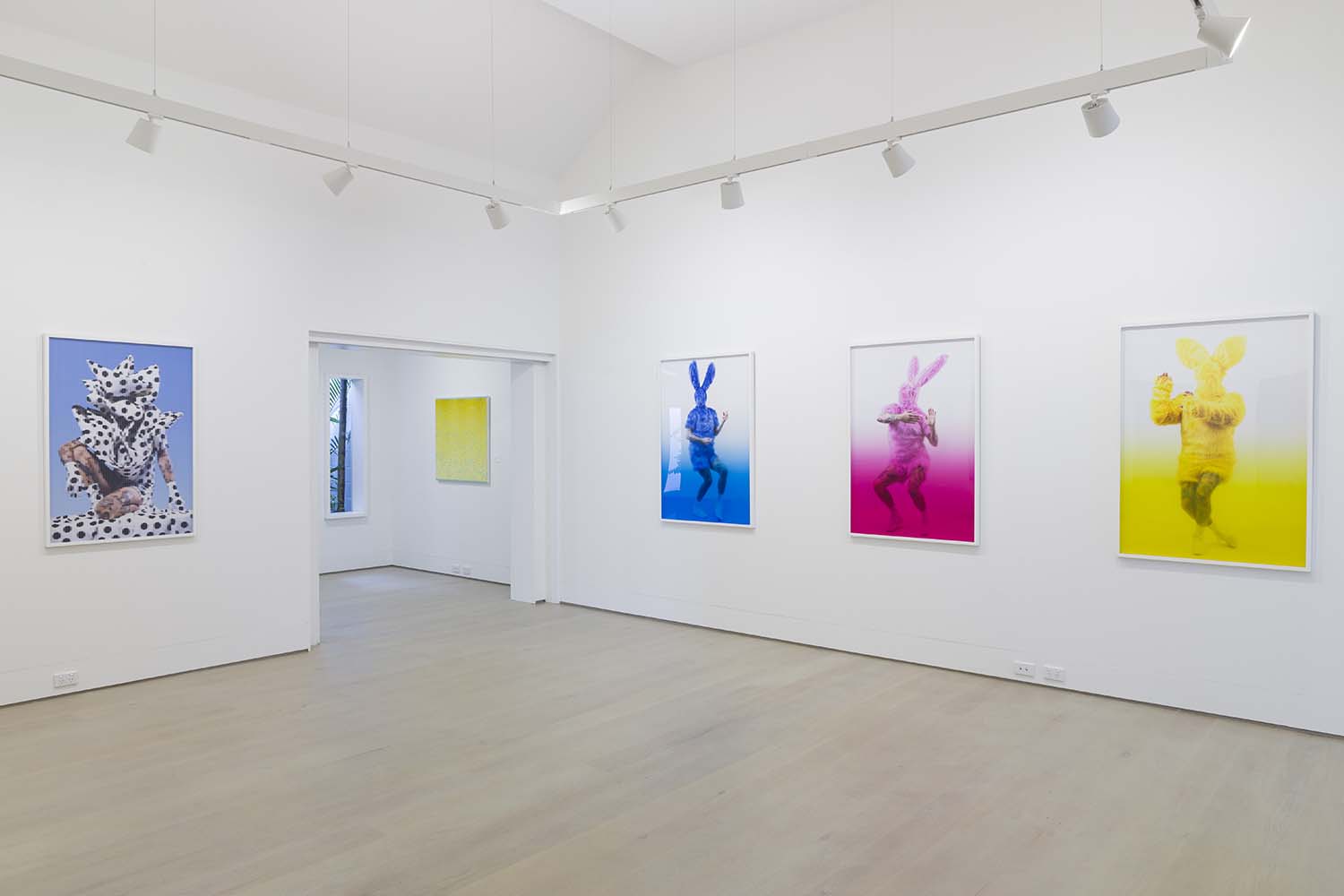 Flamboyant, larger-than-life pictures and extravagantly designed costumes resonate with the artist's own queer photographic practice, and whilst 'normally' the camera possesses a unique capacity for exposing and revealing something of the subject to its viewer, in this inspired collection, Gerwyn performs acts of photographic disappearance. A theatrical routine of pixelated misdirections, illusions, camouflage and distortions that enable a queer desire to elude identification and to pass before the camera un/seen.
Davies has exhibited extensively throughout Australia and internationally, his work currently held in public collections including the Museum of Brisbane, Gold Coast City Gallery/HOTA, Redlands Art Gallery, Artbank and the Queensland Centre for Photography. Iridescent, an equally lavish exhibition featuring 12 large scale works, can be viewed at Sydney Museum until 24 April 2022.
A body of work where the protagonist remains hidden from the public eye yet so very much an energetic protagonist, Strange Magic remains on show at Jan Murphy Gallery until 19 March; a colourful and liberated body of work that dances the line of reality.